If you've decided to work in recruitment (or you're already an experienced recruiter looking for a new company to join), then you've already considered the benefits, the challenges and the rewards; and decided that this is the right career path for you.
But it's also important to find the right recruitment company with a culture that suits you – For that, it is important to know the different values on which a corporate culture can focus - and to be clear about which values are most important to you.
Here are several factors you can look at:
• Values and beliefs
A company's values should be a key consideration. What do the company claim to believe in, and how does that reflect your own values?
Think about it this way: if you were in charge of a company, how would you want to run it? Would you put profit above everything else? Or would you ensure your company is committed to diversity and inclusion? Would you want to create an enjoyable environment that rewards your colleagues for their work with fun activities? Or would you focus on delivering a high quality of work that you can be proud of? Whatever your answer, you'll benefit from finding a company that already shares those values.
Everyone has different ideas of what is important in a workplace, so finding a company that values the same things you do is essential and often overlooked.
At Amoria Bond, for example, our values have been created and defined by the people who work within the business, which ensures they are fully ingrained within our culture. We broke our values down into six core tenets, known as PROFES: Positivity, Respect, Ownership, Fun, Excellence and Success. Working with us means embracing each of these values and demonstrating them in your work.
"It is rare to see a company so driven by their core values, and who really do live by them every day.
"For many companies, they are a great thing to hang on the wall and to tell people, but with Amoria Bond, you can really see they are at the heart of every decision, every piece of communication and every initiative they implement across the group.
"They are completely authentic in everything they do. They use real people and real stories, and when they say their purpose is to progress lives, they genuinely mean it" – Caroline Moran, Director of Clear.
• Specialism
Does the company specialise in recruiting for particular industries? This is where a cultural fit can actually extend beyond the internal considerations and to external factors. You're going to be talking to clients who work in a particular industry and to candidates with experience in that industry, so you must be able to communicate with them, get on well with them and build a relationship. That can be very difficult to do if you have no interest in connecting with their specialism.
At Amoria Bond, we specialise in technology and advanced engineering. That doesn't mean that all our recruiters are able to do those jobs! But it means that if you're working with us, you have to learn as much as you can about those industries so that you're able to understand the specialisms a client wants and how that niche skill can be provided by the right candidate. Our own internal culture may be very different to that of our clients, but you still have to be able to immerse yourself in the culture of those industries to understand those businesses and recognise opportunities.
So remember to consider how you'll fit with external contacts as well as the internal culture of a recruitment company.
• Workplace environment
What is expected from you in the workplace? Should you wear formal clothes or is the company more relaxed? Do you need to be at your desk at the same time every day, or is there an option for more flexible working? Will you be in an office or working remotely?
What about interaction with your colleagues? Do you thrive in a competitive environment? Do you seek out collaboration? Do you like to focus on one task, or do you like to take on different responsibilities and interact with different teams?
Every workplace has its own rules and expectations, and while some of them can seem fairly minor, you have to remember that you'll be dealing with them every single day. So do those expectations align with the way you want to work?
At Amoria Bond, we believe that the workplace should create a positive atmosphere fit around you, which is why we offer benefits like flexible working, remote working and early Friday finish. We also use competition as an incentive with rewards like sales days, bonuses and global travel available to top performers.
• CSR
What does a company do to give back?
If charity and supporting other communities are important to you, it's good to work somewhere that values that too and will give you the chance to make a bigger difference. Many recruitment companies will have their own corporate social responsibility committees arranging activities to raise money or undertake activities for different causes, so it's worth seeing what they do and considering if that's something you want to get involved with.
At Amoria Bond, we've developed a culture of social responsibility, with commitments to making a positive impact with our work. We run the Amoria Bond Charitable Trust with the aim to ease poverty, advance education and promote care across multiple communities. We offer mental health and wellbeing support for our employees and network of followers. We plant trees for every NPS survey completed, for every employee we hire, for every promotion and for every new office we open. And we give every employee one fully paid day per year to volunteer at a charity of their choice.
• Development and progression
In recruitment, there are often many paths that will help you progress quickly to a senior position if you perform well. But you need to be able to see the path that will work for you.
Not everyone learns in the same way, and not everyone will benefit from the same development strategy. So when you look into what companies are doing to help their staff progress, you should decide if that approach works for you. Think about what you'll get out of working there in the long term.
At Amoria Bond, we have an award-winning training and development program tailored to each individual who works with us and are the only company to have won Investing in Talent's "Best Professional Development" award for five consecutive years. Training and development forms part of your typical workday with us through a multi-channel scheme that accommodates your preferences and is mapped to your professional goals. We offer multiple progression routes through our "10 steps to the top" progression plan that has seen 90% of our leadership team rise from trainee to director. We also offer each employee a personal development allowance to spend on courses that will help them in their career.
"I was bowled over by how Amoria Bond really invest in their consultants' development, no matter their tenure. Not only does each individual have clear development, but everyone gets an annual budget for personal development of their choice… If you are looking for a recruitment business that will develop and take you forward, I would highly recommend Amoria Bond" – Cheryl Wing, GS R2R.
• The "fun" factor
Finally, there are the benefits that come outside work – social events, in-office competitions, staff trips and other activities. Wherever you work, you want to get along with the other people you work with, so fun events held within the company are a great way to get to know each other and create a positive atmosphere.
Search a company's social media to see what they offer their recruiters and decide if that looks like the sort of activity you want to be involved with.
At Amoria Bond, "Fun" is one of our core values, so we encourage a wide variety of social events that will make our workplace enjoyable for everyone. As well as enjoying our work, we celebrate our successes with our lunch club program – taking our top performers out wining and dining each month – we arrange days out to celebrate our most PROFES employees, and we have amazing staff parties.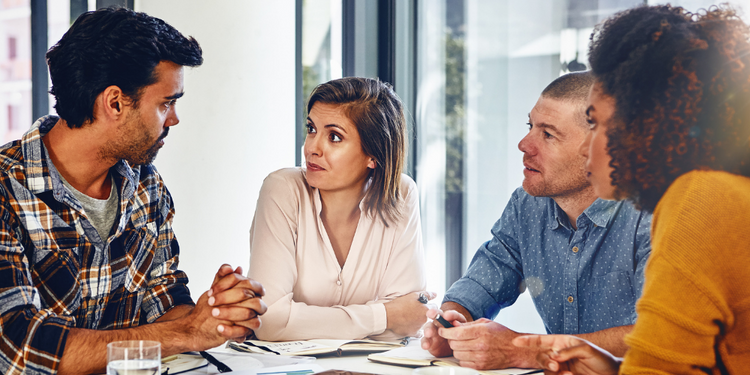 Want to work with Amoria Bond?
At Amoria Bond, we strive to create a culture that works for all our staff, helping them enjoy their work and progress their lives. We're committed to delivering outstanding results, but we enjoy every step of it thanks to our fantastic teams and the environment of support and collaboration we foster.
Our PROFES values are not just something we talk about but are actually embedded in our culture and are backed up with everything we do. And we're committed to creating a fully inclusive workplace that gives everyone the opportunity to progress.
Learn more about our award-winning culture #InsideAmoria or, if you'd like to be part of the Best Recruitment Company To Work For, take a look at our current vacancies, including recruiter jobs in Manchester, Cologne or Amsterdam.