Recruitment is known for being a rewarding job, but what do those rewards look like?
In this episode of the Progressing Recruiters Lives Everywhere podcast, Principal Consultant Alina Ferrante asks her fellow Principal Consultant Till Stetter about his experience in recruitment and the many rewards he's been able to enjoy through his career.
The two discuss the many different forms that a rewarding career can take: from the top benefits like international sales trips, luxury lunch clubs and high earning potential from an uncapped commission; to the opportunities for progression and helpful training & development programmes. And then there are the personal benefits that a career in recruitment can help you with - like building confidence and supporting you with your individual goals. Listen to Till talk about his own experience with this aspect of recruitment in this short clip:
You can listen to the full episode via the following links, or by searching "Progressing Recruiters Lives Everywhere" wherever you get your podcasts. Or watch the full conversation in the video below.

If you'd like to discover more about working #InsideAmoria:

Learn about our culture here: https://www.amoriabond.com/en/culture-insideamoria/
Learn about our progression here: https://www.amoriabond.com/en/progression-insideamoria/
And find the latest jobs available here: https://www.amoriabond.com/en/jobs-insideamoria/
Alina Ferrante
Principal Consultant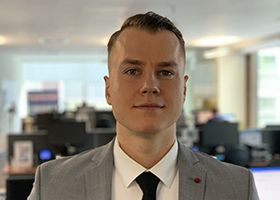 Till Stetter
https://vennappstorageha.blob.core.windows.net/public/amoriabond/mediahub/progressing-our-people-till-stetter-jpg525091116b3e48628727923f01db461d.jpg