The search for suitable professionals and managers in the STEM sector can prove to be very difficult in the current market. High demand for qualified candidates with niche skills or experience in the areas of Technology or Advanced Engineering means that the extensive search process can be difficult to manage, time-consuming and costly without external help.
Fortunately, a specialised recruitment consultancy can provide tremendous support. But how does one know which company to turn to for the candidate search? What criteria should one look for?

In this article by Giuseppe Baldi and Alina Ferrante, you will learn how our highly qualified consultants increase your chances of finding top candidates, what service benefits you enjoy through us - and why Amoria Bond is the right contact for your search for professionals and executives in 2022.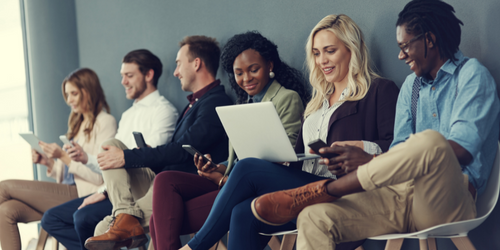 Here are 22 reasons you should work with Amoria Bond
1. Single point of contact
We want to make the process as easy as possible for you: That's why you have a single point of contact from our specialist teams, from initial brief to completed candidate search and to cover any issues that may arise throughout the process.

2. Tailor-made solutions

We will provide you with the best possible solution, taking into account your technical requirements and financial possibilities - tailored to your needs. Our specialists are experts in their sectors, and take the time to understand your specific needs and adapt our services to suit.

3. Excellence

We respond to your requests promptly. We deliver the best possible service, tailored to the needs of our clients. We are detail-oriented and operate exclusively in high-value niche markets.

4. Delivery within 24 hours

You will receive the first three profiles from us within 24 hours of requesting them, because...

5. Specialised recruitment consultants

...you have a contact person who specialises in one sector - for example, software development, IT infrastructure, SAP, automotive or embedded systems.

6. Market overview

...you have a contact person who acts with a 360-degree view on the client and candidate side and thus has the entire market view.

7. Internal communication

...and because we constantly exchange information on new trends, experts and optimisation possibilities within the department in weekly meetings.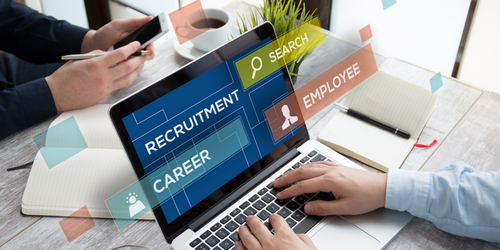 8. Loyalty
We strive for long-term partnerships with our customers. Loyalty is therefore a top priority for us.
9. Flexibility
If necessary, you can reach us at any time in the morning or in the evening after work - so that your problem is solved as quickly as possible.

10. Trust & discretion

Trust and discretion are the most important assets we build on, because...

11. Respect

...we respect our clients and our work. We keep promises and answer all your questions and calls. We communicate respectfully and create partnerships with strong foundations.

12. Critical Faculties

We take your criticism very seriously. Because...
13. Success
...we are highly motivated to achieve our goals. We take the opportunity to help others to reach their goals and to continuously develop ourselves and ourselves.

14. Ownership

...we plan effectively and set our priorities carefully. We are self-analytical and also self-critical. We constantly develop and improve our skills and market know-how through regular training.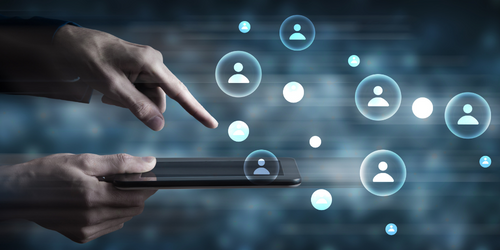 15. Reference check
You will only interview reference checked candidates.

16. Multi-stage Qualification Process

In addition, you will only receive profiles from candidates who have convinced us in two qualification interviews.

17. Candidate Recommendation

Based on the qualification and reference interviews, you will receive a candidate recommendation from us for the interviews.

18. Background Interview

We are also happy to present ourselves personally in video format - via our Hintro tool - and introduce candidates via Hinterview on request.

19. Service documentation

We keep you informed of all arrangements and changes throughout the process.

20. Positivity

We always bring a smile and positive energy. We communicate positively and offer our clients solutions instead of problems.

21. Fun

We maintain a certain energy in the office: we see the positive side even in difficult situations. We are creative in our speeches and in our work with our clients. We do not take ourselves or life too seriously.

22. References

Numerous well-known clients confirm their satisfaction with us - feel free to get a picture of us yourself!
Are you ready to get started on your search for skilled experts together with us? Don't hesitate and contact us - we will be happy to help you with all your questions.
Are you specifically looking for suitable candidates in the field of Technology? Please contact our authors for IT Development or SAP:
Alina Ferrante (IT Development) - alina.ferrante@amoriabond.com

Giuseppe Baldi (SAP) - giuseppe.baldi@amoriabond.com