Recruitment consultants unfairly have a bad reputation in the business world. And this is largely due to the prejudices that still exist about the service and the recruitment industry in general. For example, some fear a lack of transparency or seriousness, while others worry about being too much on their own in the process and doubt the usefulness of this service. And yet, despite this, thousands of people every day rely on the recruitment industry to help them secure their dream jobs, take the next step in their career or get their feet in the door of their preferred industry.
In order to dispel the myths of recruitment, here are 5 reasons why you should consider working with a recruitment consultant for your next career move:
1. Recruiters provide access to exclusive jobs and increase your chances
Not all open vacancies are advertised on job boards. For example, some companies only post vacancies on their websites, while others hire external recruitment agencies instead of making their job listings publicly available.
Through their extensive network within the industry and insider knowledge of companies, recruiters can gain access to exclusive positions in niche markets that are not apparent to the general public. They can therefore show you jobs that would be difficult or impossible for you to find on your own - open vacancies that companies want to keep hidden from the competition.
So, without the service of the recruiter, you would most likely miss out on some opportunities, while with them on your side, you significantly increase your chances of landing a position.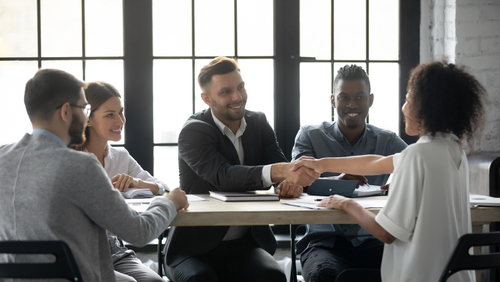 2. You save a lot of time in the job search
In the placement process, a recruiter knows directly whom to contact. They have an industry know-how and a network that will help them get ahead quickly in the search. In a nutshell, a recruiter will save you a lot of time in your job search.
Indeed, the search for a new job can be extremely time-consuming. While you yourself probably have plenty of other things to do besides looking for a job, recruiters will spend their days placing you with a top company suited to your preferences and skills. This allows you to do other things in peace or focus on your current job while the consultant does much of the work for you.
3. Recruiters coach and support you in the application process
With a recruiter, you always have someone to talk to should you have any questions or uncertainties, so a personal touch is added to the process.
Recruiters are professionals in placing professionals with companies, so not only do they have a lot of insider and industry knowledge, they also know the ins and outs of the application and placement process. You profit from this! When you use the services of a recruiter, you receive professional coaching or the support you need in all relevant areas - they really prepare you for your next career step.
For example, you can receive assistance with aspects such as writing a CV or cover letter, or get advice on creating a portfolio. Likewise, you are spared the salary negotiation: you discuss your desired salary with your recruiter beforehand – they have the market knowledge to know what salary you should expect from your role and can skillfully conduct the negotiation with the employer for you.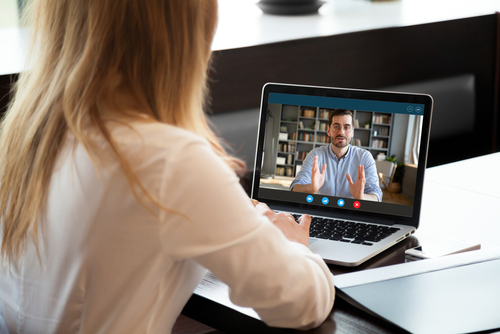 4. You stay in the job search database
There are never any guarantees when it comes to the job search, but even if it doesn't work out with the job you want, when you have a recruiter on your side for the process, you have new options for future opportunities. You will remain in their database (unless otherwise requested), which has the great advantage of keeping you on the radar for future jobs. If you've made a good impression and are qualified, there's always a chance that your recruiter will bring your name up with their clients. Once again, you benefit from their extensive network.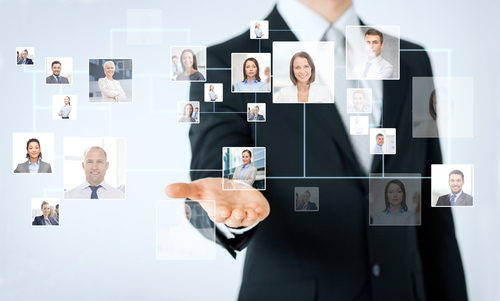 5. Recruiters work responsibly and transparently
There are still many misconceptions about the work of a recruiter, especially when it comes to their intentions. However, a good and professional recruiter will work as transparently and responsibly as possible. Of course, it is in their best interest to place you as a candidate with their client, your future job - but in doing so, they will consider many aspects in your best interest.

A good recruiter cares about their candidates: through the increased contact, mentoring and support they give you throughout the process, their sense of responsibility towards you grows. They want to be able to achieve the greatest possible success for you. In addition, transparency is a priority in professional recruiting firms: Nothing concerning your process is kept secret from you. For example, you will be told openly whether there is a current offer for you or not, or how the competition is doing in the process, and you will always receive direct feedback on your performance and relevant updates.

In addition, search mandates are always kept confidential - so if you are still in permanent employment, you don't have to worry about anyone finding out about your contact with a recruiter. Recruiters are used to working discreetly.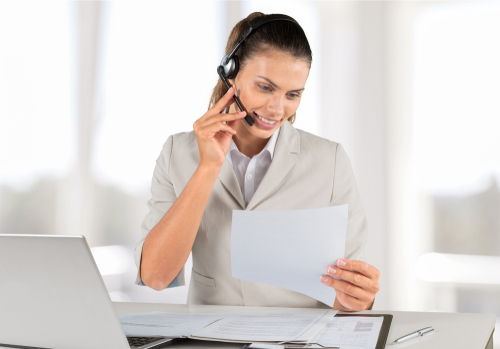 So, has this changed your mind about recruiters? If you're considering your next job move, try reaching out to Amoria Bond. We always work with the intention of providing our candidates with the best possible service and helping them progress their lives. Find out for yourself the many advantages of working with a recruitment consultant in your job search: contact us today and we will be happy to help you. You can also find a lot more info on our website.

Are you looking for your next challenge in the field of embedded software? Then feel free to contact my specialist team and me.