At Amoria Bond, we take immense pride in recognising and rewarding the outstanding contributions of our dedicated team members. Today, we're thrilled to share the success stories of three exceptional individuals who have demonstrated unwavering commitment, resilience, and remarkable achievements within our organisation.
Jenny Walsh - TA Associate Director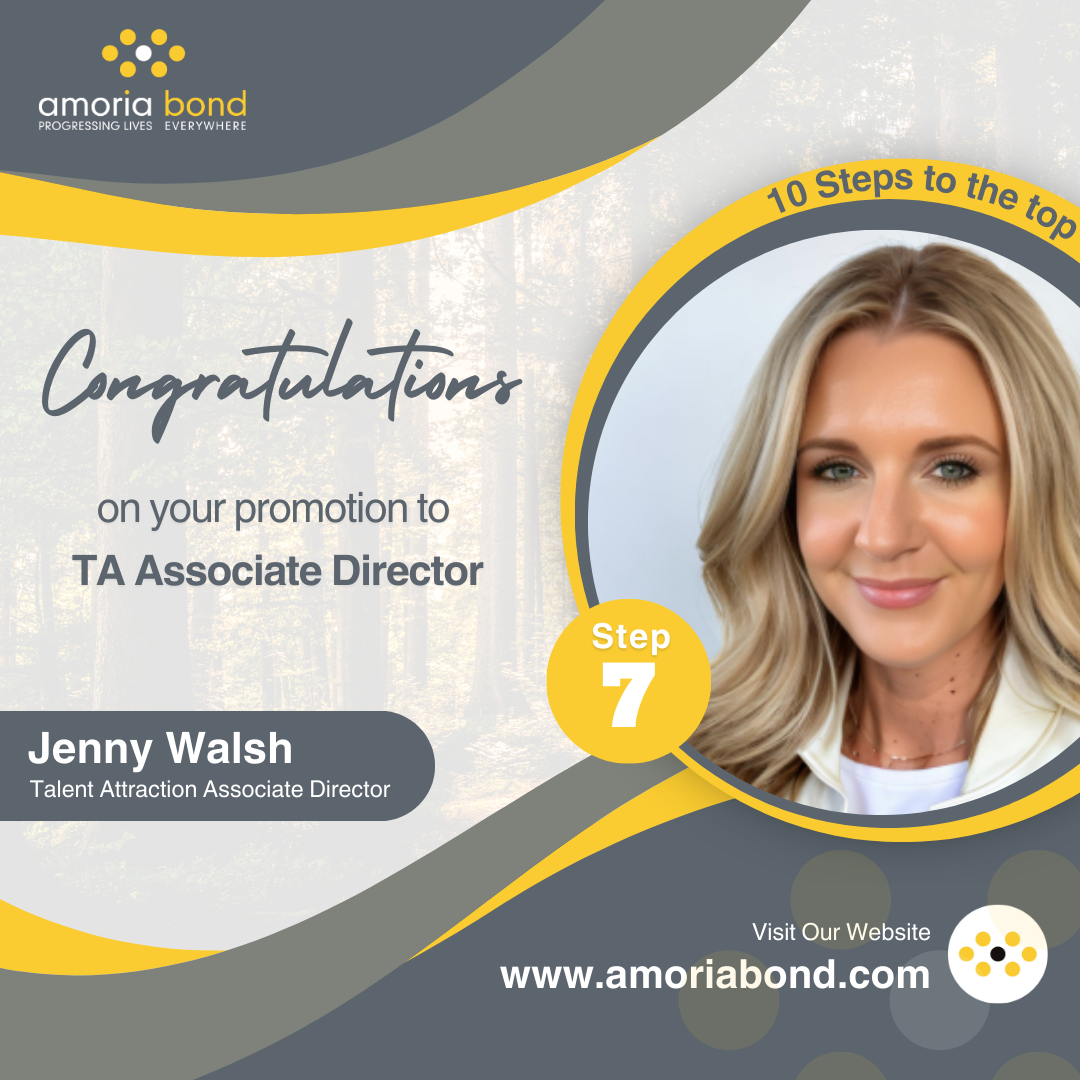 Jenny Walsh's journey at Amoria Bond began in 2014 when she joined as a trainee recruiter. Over the years, Jenny has seized every opportunity and embraced diverse experiences, embodying our PROFES values. Her remarkable career progression serves as an inspiring testament to what one can achieve at Amoria Group.
Jenny has worn multiple hats during her tenure, from recruitment to Learning and Development, and even taking on the role of IR35 guru and project lead. However, her true calling emerged in December 2021 when she transitioned to Talent Attraction as Regional TA Manager for the UK, US, and APAC. Together with her partner in crime, Helen Cassin, she has excelled in this role.
Jenny's exceptional dedication and focus on quality have led to numerous accomplishments. She has significantly improved key performance metrics, resulting in remarkable savings for the company.
Despite facing challenges like team turnover and a dynamic market, Jenny's determination and collaborative spirit have consistently shone through. She's not only a professional powerhouse but also an embodiment of our values outside of work, as demonstrated by her charitable work in Peru.
Jenny, your well-deserved promotion to TA Associate Director is a testament to your dedication and exceptional contributions. We look forward to witnessing your continued growth at Amoria Bond!
Pierluigi Gaeta - Management Consultant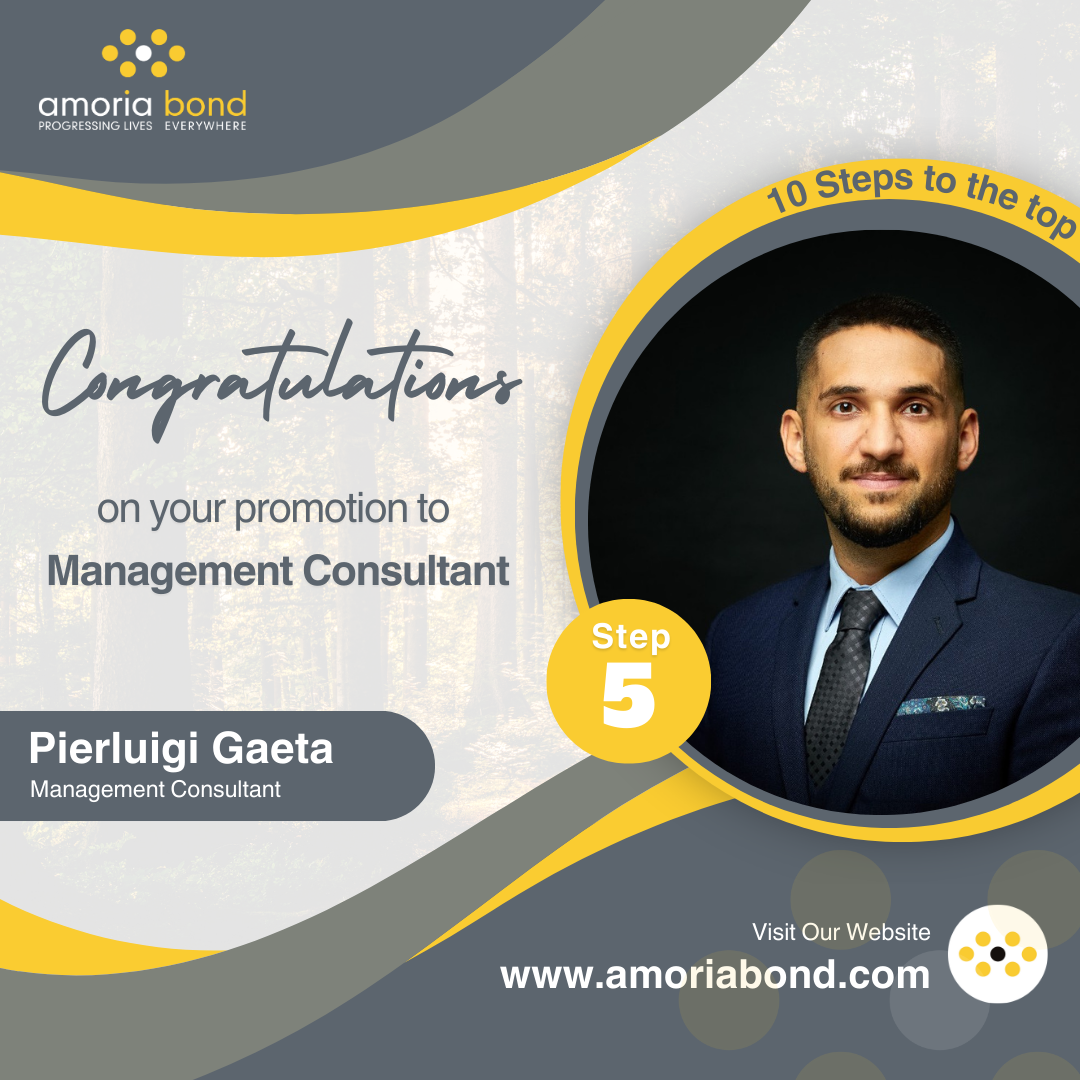 Pierluigi Gaeta, affectionately known as Piero, is a dynamic superstar who has consistently impressed us with his boundless energy and relentless resilience. Just 10 months after his promotion to Senior Principal, Piero achieved his target as a Management Consultant in the face of numerous challenges.
Piero's ability to balance leadership and top billing while mentoring others is a testament to his unwavering optimism and positive outlook. He's not only an outstanding performer but also a team player who actively engages in charity initiatives, cultural activities, and even a friendly game of football in our Cologne office.
Piero, we thank you for being an incredible individual, a source of inspiration, and for setting the pace within our team. We can't wait to see what you have in store for the future!
Patricia Sawatzki - Senior Candidate Consultant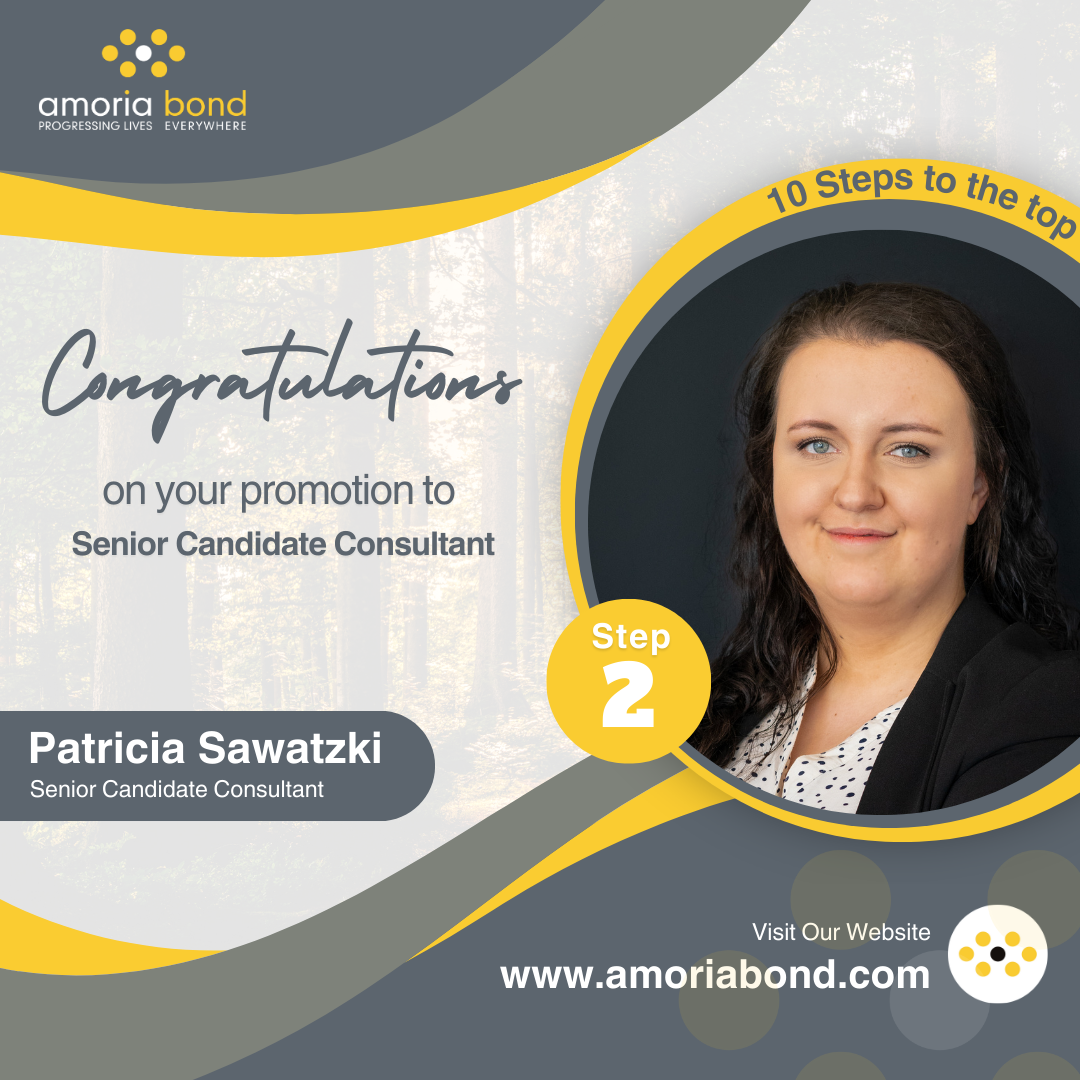 Patricia Sawatzki's journey at Amoria Bond has been nothing short of remarkable. Just eight months after her first promotion, Patricia achieved yet another milestone as a Senior Candidate Consultant. Her journey was marked by the successful placement of 11 candidates within five months!
Patricia's success can be attributed to her unwavering commitment to self-improvement, her incredible work ethic, and her proactive approach to seeking feedback and implementing it. She has not only excelled in her role but has also gone above and beyond to support her team, particularly during times of absence, demonstrating a deep commitment to our values.
Patricia, your achievements are a testament to your dedication and drive for excellence. We're excited to see you continue to progress within our organisation, and we look forward to supporting your journey to Principal and Management Roles.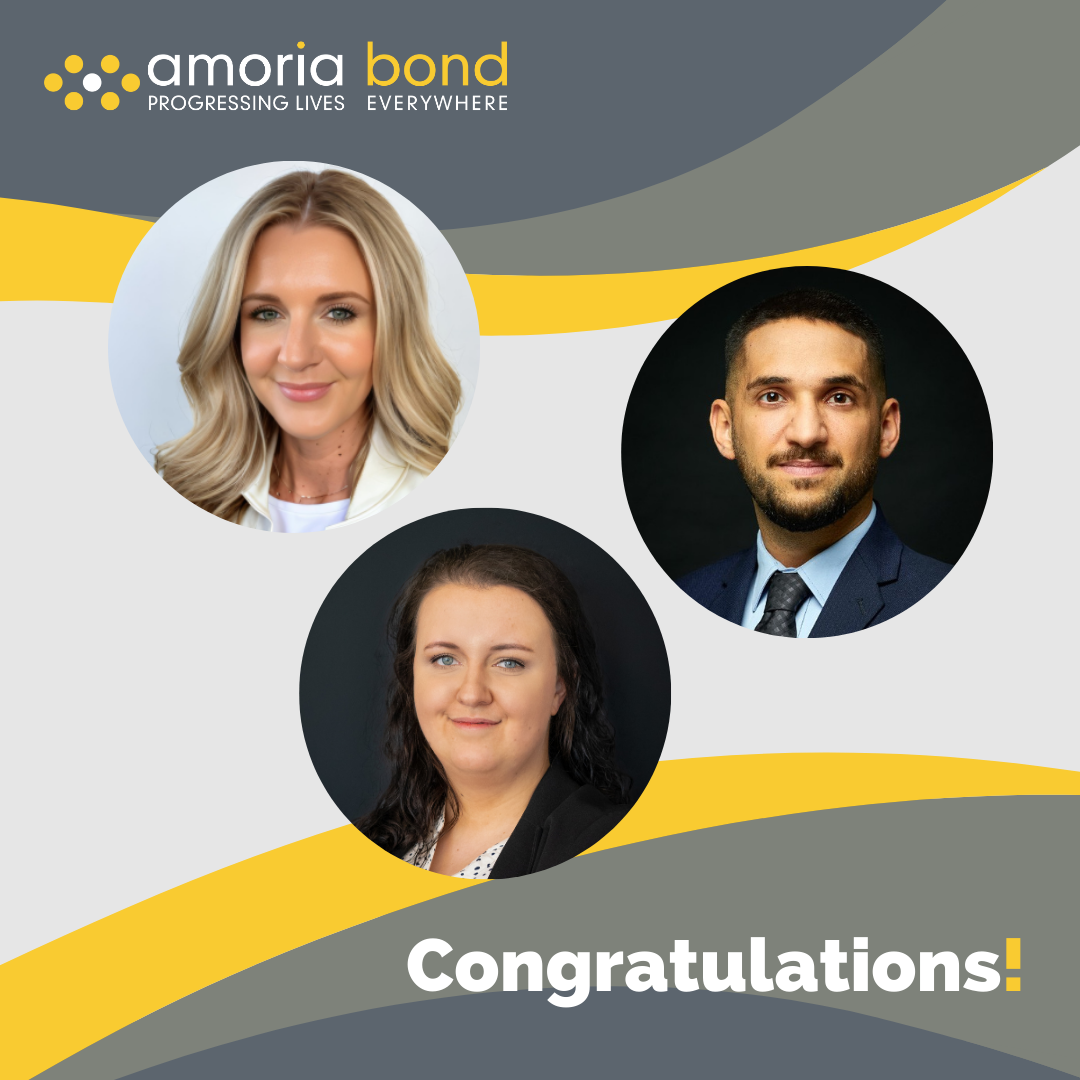 Join Our Team of Achievers!
At Amoria Bond, we're committed to fostering a culture of excellence and continuous growth. If you're looking for a rewarding career where your hard work and dedication are recognised and rewarded, we invite you to apply for a career with us today. Join our team of achievers and be a part of our success story. Apply now!