At Amoria Bond, we take immense pride in nurturing talent and recognising the hard work and dedication of our team members. This July, we are thrilled to celebrate the well-deserved promotions of eight exceptional individuals from our international teams. Join us in congratulating Christof Schäfer, Gurdeep Singh, Laura Janssen, Lena Tesmer, Tiziana Heck, Sara Verlande, Jasmin Maus, and Luuk Streef for their remarkable achievements and contributions.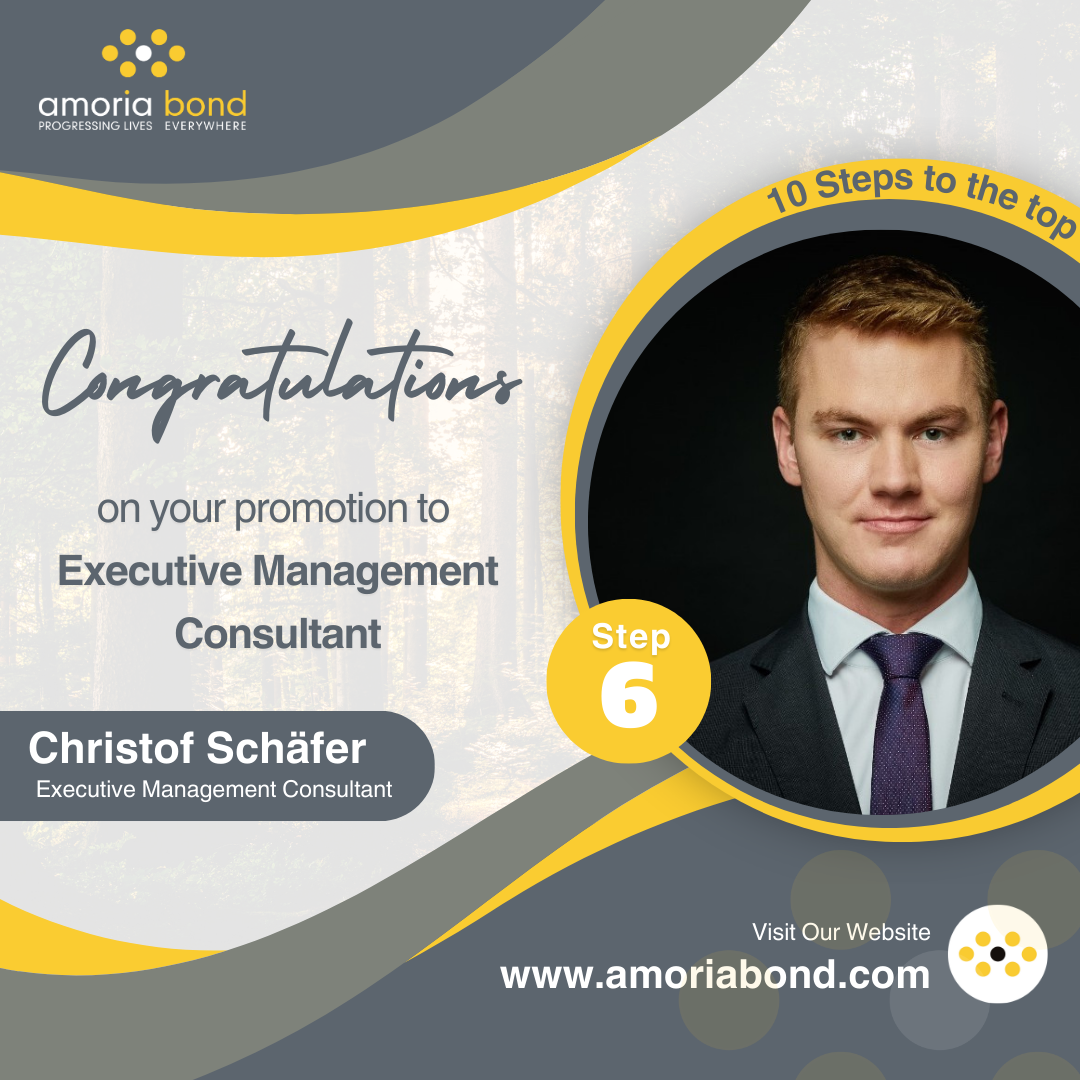 Christof Schäfer - Executive Management Consultant
Christof's journey with Amoria Bond began in March 2018. Over the course of five years, he has demonstrated a remarkable commitment to his role and a relentless pursuit of excellence. Christof's ascent to the top of the steps in the 10-step ladder is a testament to his unwavering dedication, resilience, and exceptional work ethic. His ability to identify business opportunities, coupled with his swift and efficient approach to tasks, has been instrumental in his success.

On top, Christof has introduced innovative strategies such as leveraging LinkedIn for lead generation and tapping into the potential of working students. His focus on performance by tenure has paved the way for his continuous growth and success. Notably, Christof has also taken on the responsibility of building and leading a dynamic team, showcasing his leadership skills and commitment to the development of his colleagues. As he continues to excel, we have no doubt that Christof is on a trajectory to become one of our future Directors!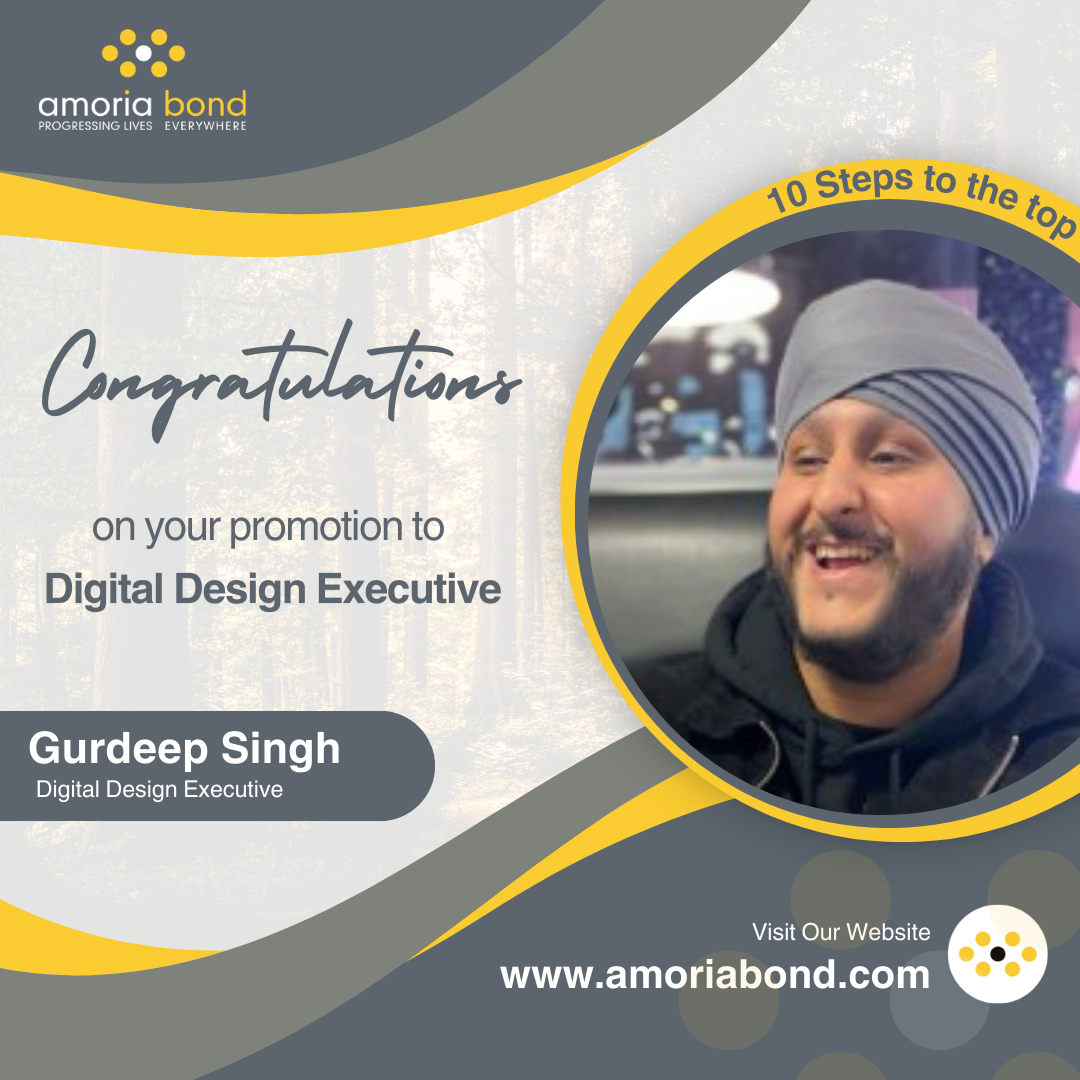 Gurdeep Singh - Digital Design Executive
Gurdeep joined Amoria Bond's international content team in early 2022 to create designs and posts for our social media channels, which have since gone from strength to strength, achieving milestones for LinkedIn and Instagram and launching our rapidly growing presence on TikTok.
His work expanded beyond social media to develop our visual brand identity and work on videos, podcasts, websites, supporting our sales, learning & development, people and back office teams with excellent branded designs. He's learned and grown a lot in the short time he's been with the business and will no doubt continue to develop himself and our brand much more in his new role!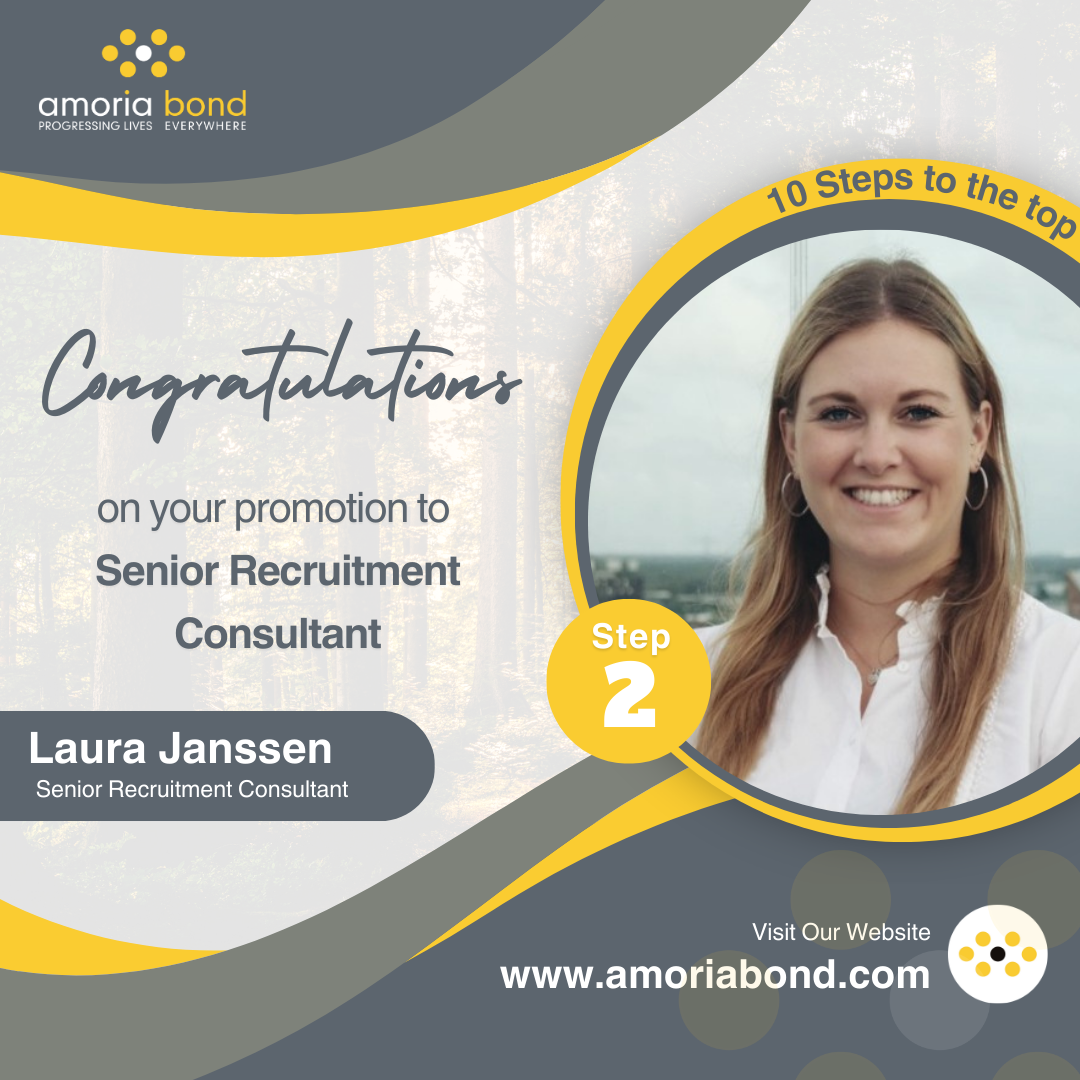 Laura Janssen - Senior Recruitment Consultant
Laura, who joined our team in August last year, has put in a remarkable performance by earning her promotion to Senior Consultant in just 11 months. Laura's approach is a shining example of working smarter, not harder. She has mastered the art of understanding market ratios and focusing her efforts on activities that truly matter. Laura's prowess on LinkedIn sourcing and her ingenious use of MS Teams invitations have set her apart as a strategic thinker.

Laura's contribution extends beyond her role as she supports clients across industries like power, chemical, and steel in finding the right freelancers to drive sustainability and reduce CO2 emissions. Her commitment to our processes and her dedication to excellence make her a true asset to the Amoria Bond team!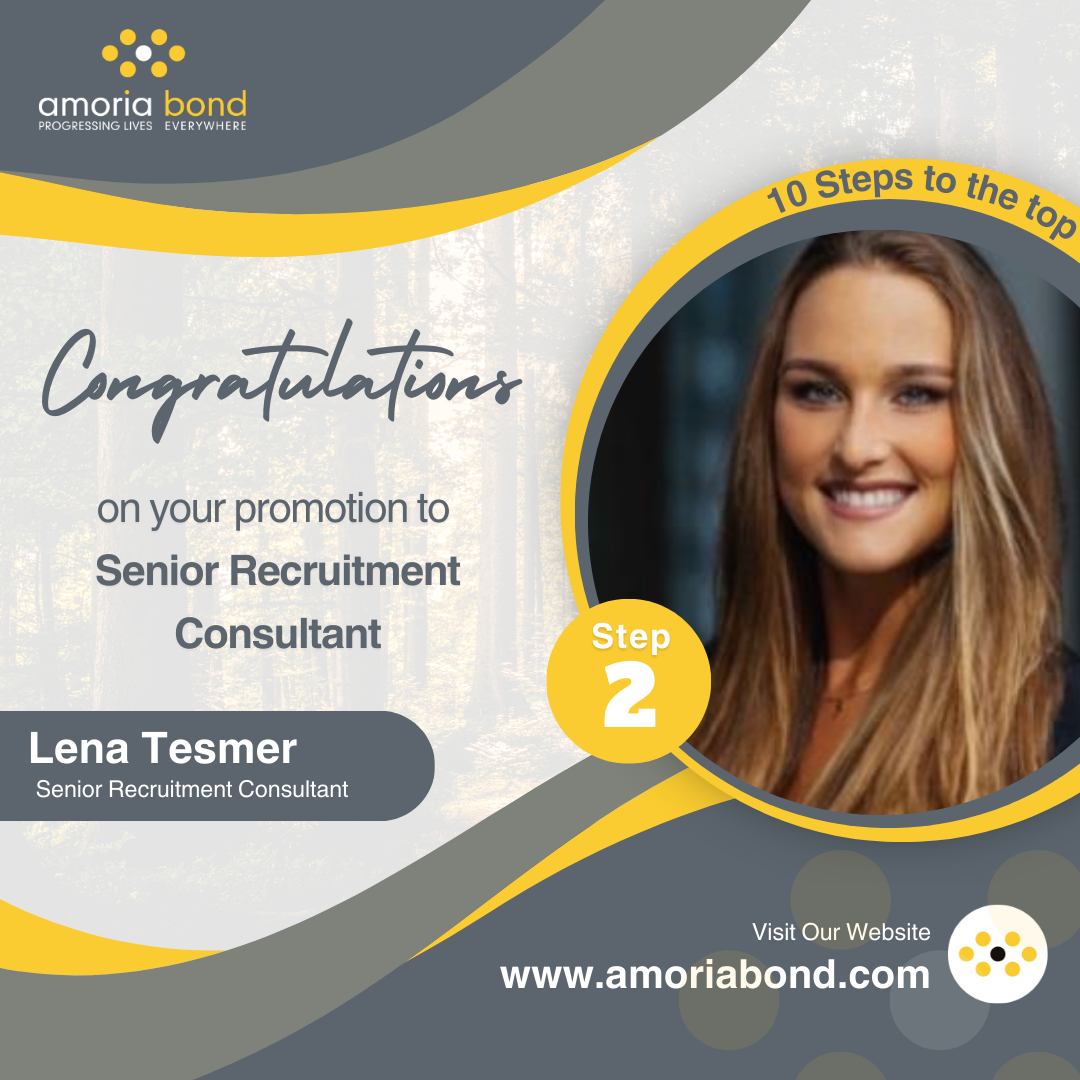 Lena Tesmer - Senior Recruitment Consultant
Lena, who embarked on her journey with us in May 2022, has proven herself to be a high-performing and results-driven team member. Lena's impressive numbers speak volumes about her quality and closing skills. Her impact on the team's success is undeniable!

In her deal history, Lena has achieved a remarkable 19 succesful placements. Her rapid ascent to a Senior Promotion is a clear reflection of her dedication and exceptional performance. We are excited to see Lena's continued growth and contributions to our team.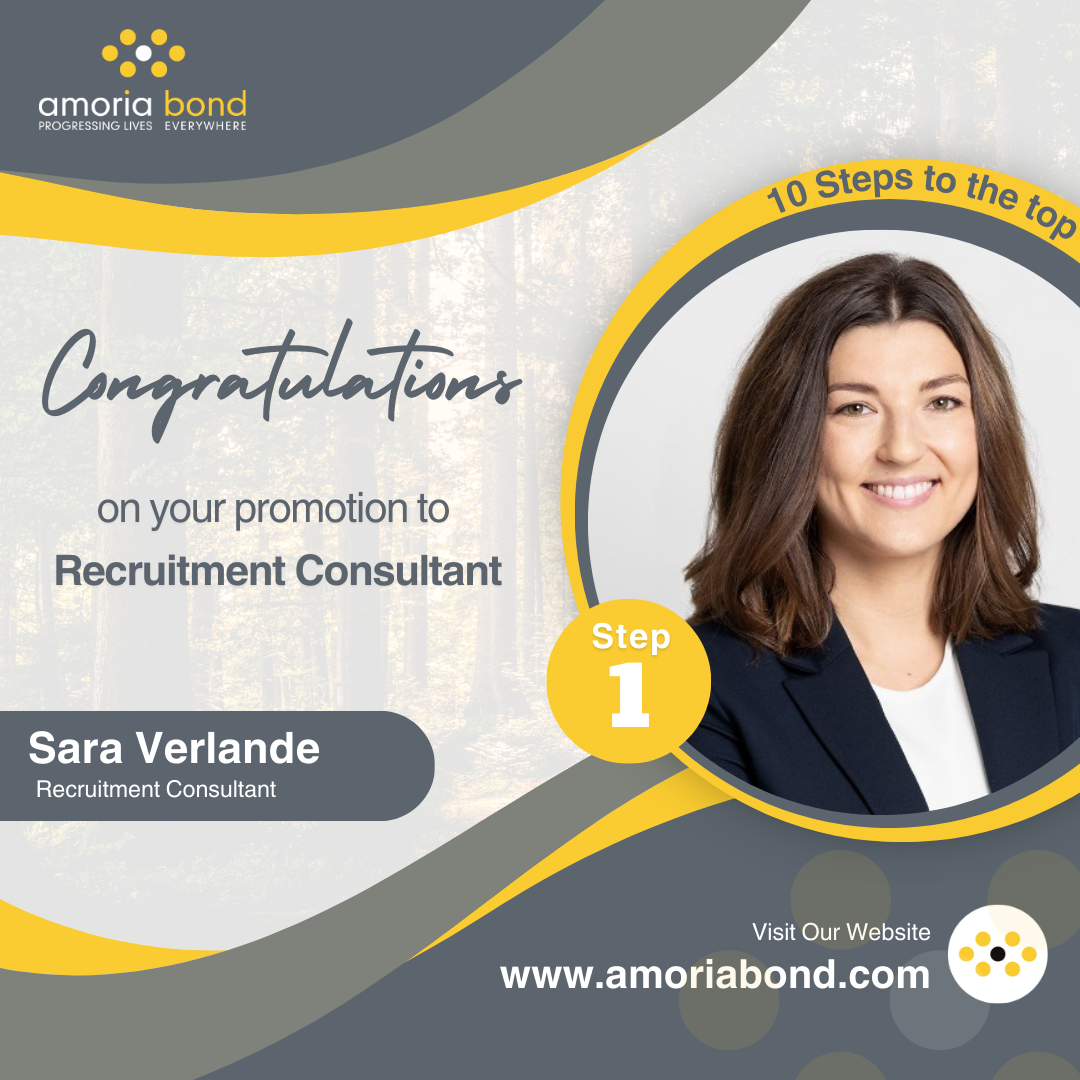 Sara Verlande - Recruitment Consultant
Sara, who joined us in September 2022, has swiftly demonstrated her process-oriented and strategic skills. Sara's ability to secure placements is evident from her top CVs to job conversions and her recent victory in a competitive tender at Frankfurt Airport. Her consistent efforts have resulted in numerous great placements and a growing track record of success!

Sara's meticulous approach and dedication to her craft make her a valuable asset to Amoria Bond. Her promotion to Consultant is a testament to her capabilities and potential to achieve even greater milestones in her career.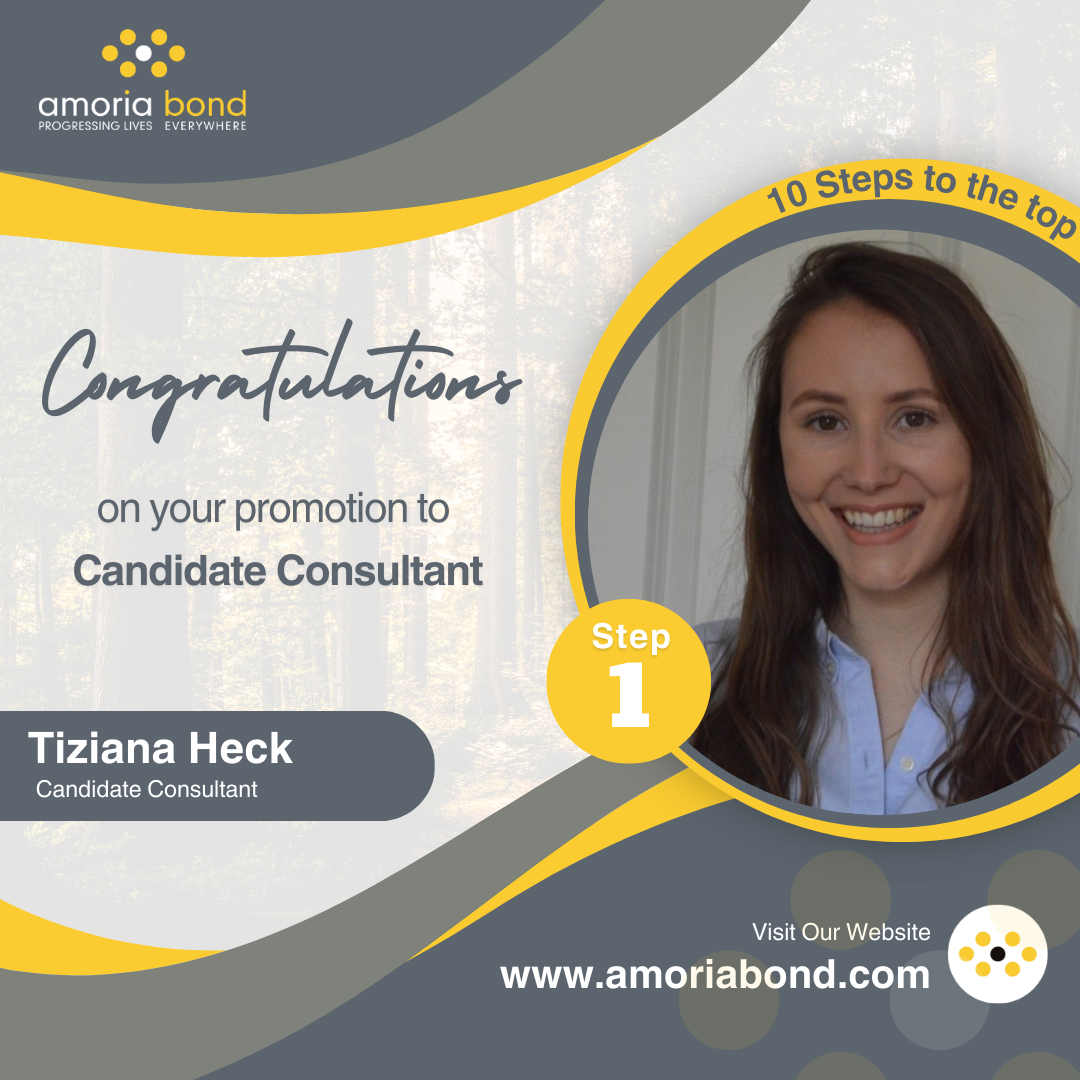 Tiziana Heck - Candidate Consultant
Tiziana, a recent addition to our team in January 2023, has quickly distinguished herself as a hardworking and determined young professional. Tiziana's commitment to going the extra mile and her dedication to self-improvement are truly commendable. Her proactive approach, coupled with her attentive listening skills and diligent documentation, has set her on a path to success.

In just her second month, Tiziana's efforts translated into a successful placement, showcasing her ability to deliver results. Her focus on meeting and exceeding KPIs makes her a standout team member and a true professional. We eagerly anticipate Tiziana's continued growth and accomplishments at Amoria Bond.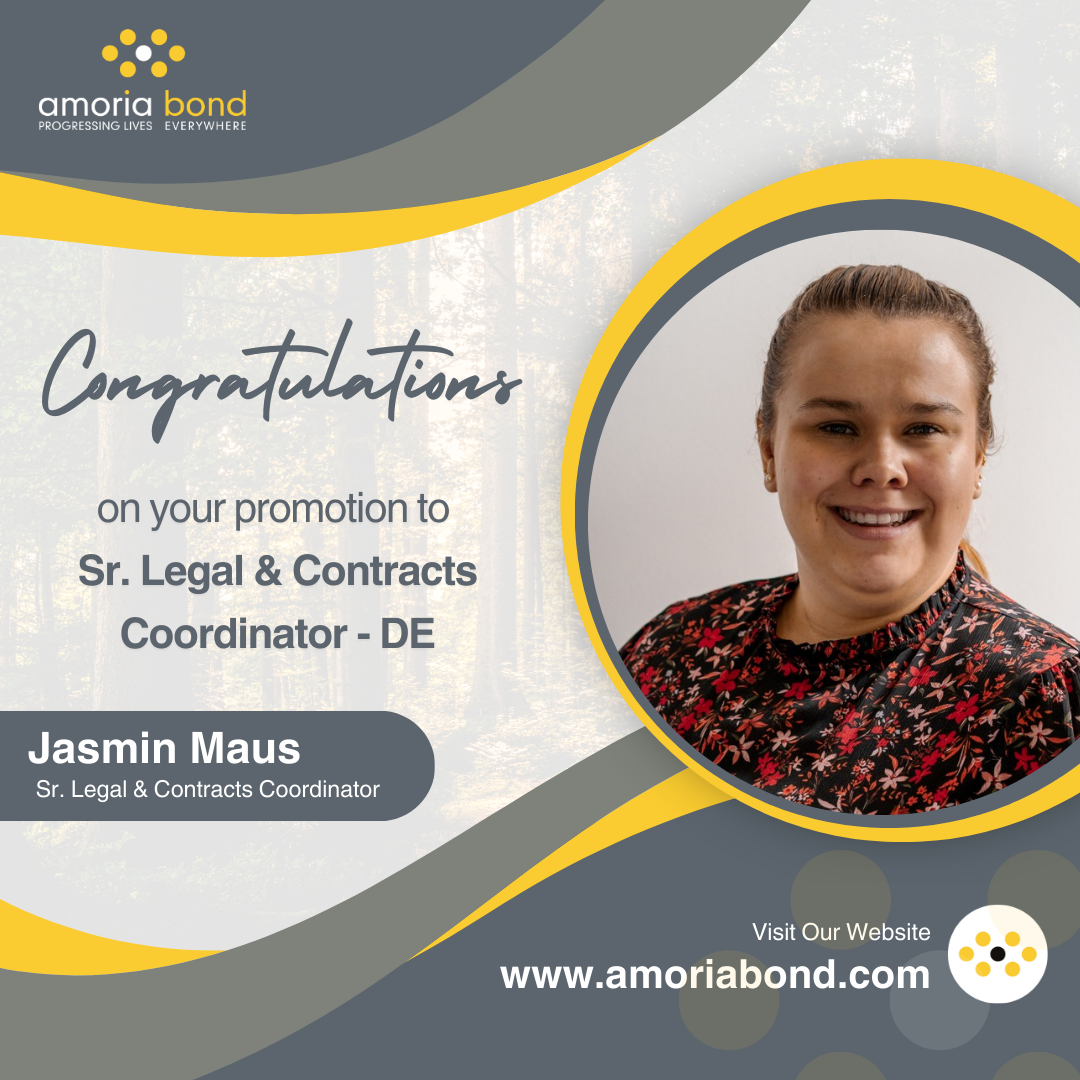 Jasmin Maus - Senior Legal & Contracts Coordinator DE
Jasmin, who joined us in October 2021, has demonstrated an incredible work ethic and a positive attitude. Jasmin has seamlessly navigated the rapid growth of our Cologne office, effortlessly managing increased requests and additional responsibilities. Her dedication both within and outside her role in Legal has made her an invaluable member of our team.
Jasmin's exceptional contributions have been recognized through her award of the Group Services Wild Card, allowing her to participate in a business trip to Barcelona. Her enthusiasm and commitment are truly commendable!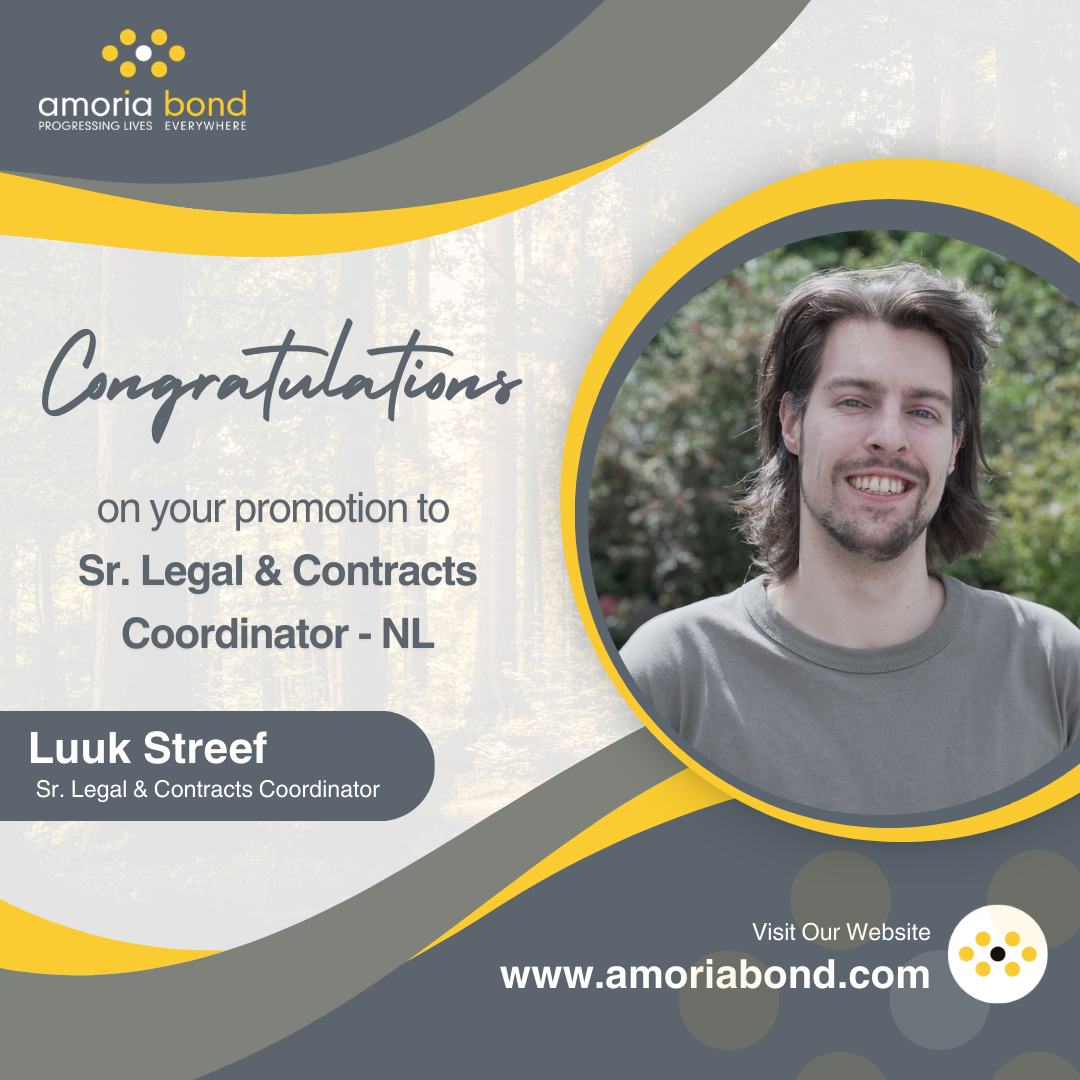 Luuk Streef - Senior Legal & Contracts Coordinator NL
Since joining our team in January 2021, Luuk Streef has proven to be an indispensable member of our Amsterdam Office. Luuk's reliability, quick responses, and unwavering support for colleagues have earned him a reputation as a dependable team player. His willingness to take on new projects and responsibilities showcases his commitment to our collective success.

While Luuk's past includes a mysterious connection to Daft Punk ( ;-) ), his present contributions to Amoria Bond are crystal clear. His dedication and reliability make him an integral part of our team!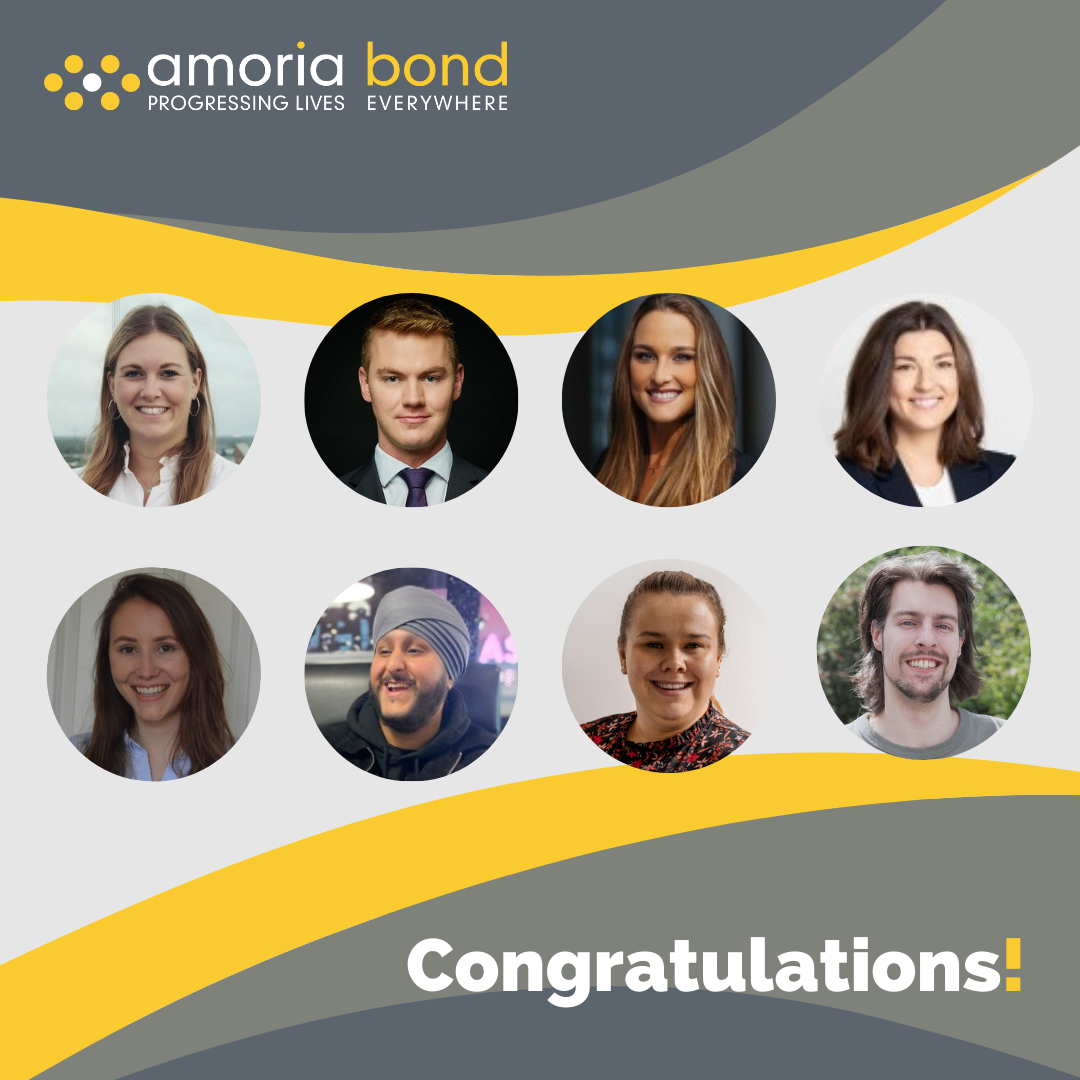 Join Our Culture of Progression and Development
At Amoria Bond, we believe in fostering a culture of growth, development, and recognition. Our internal Learning and Development Team ensures that our team members receive award-winning training to support their continuous improvement. If you're looking to be part of a dynamic environment that values individual progression, we invite you to explore a rewarding career at Amoria Bond. Contact our TA team today to learn more about the opportunities that await you!

As we celebrate the achievements of Christof Schäfer, Laura Janssen, Lena Tesmer, Tiziana Heck, Sara Verlande, Jasmin Maus, and Luuk Streef, we are inspired by their dedication, passion, and exceptional contributions to our team. These promotions exemplify the spirit of excellence that defines Amoria Bond, and we look forward to witnessing their continued success on their respective journeys!