It's time to recognise the person who has best represented our PROFES values in the last month, as voted for by Amoria Bond's global employees. And this month, the well-deserved award goes to Cologne-based IT Administrator, Risa Salim!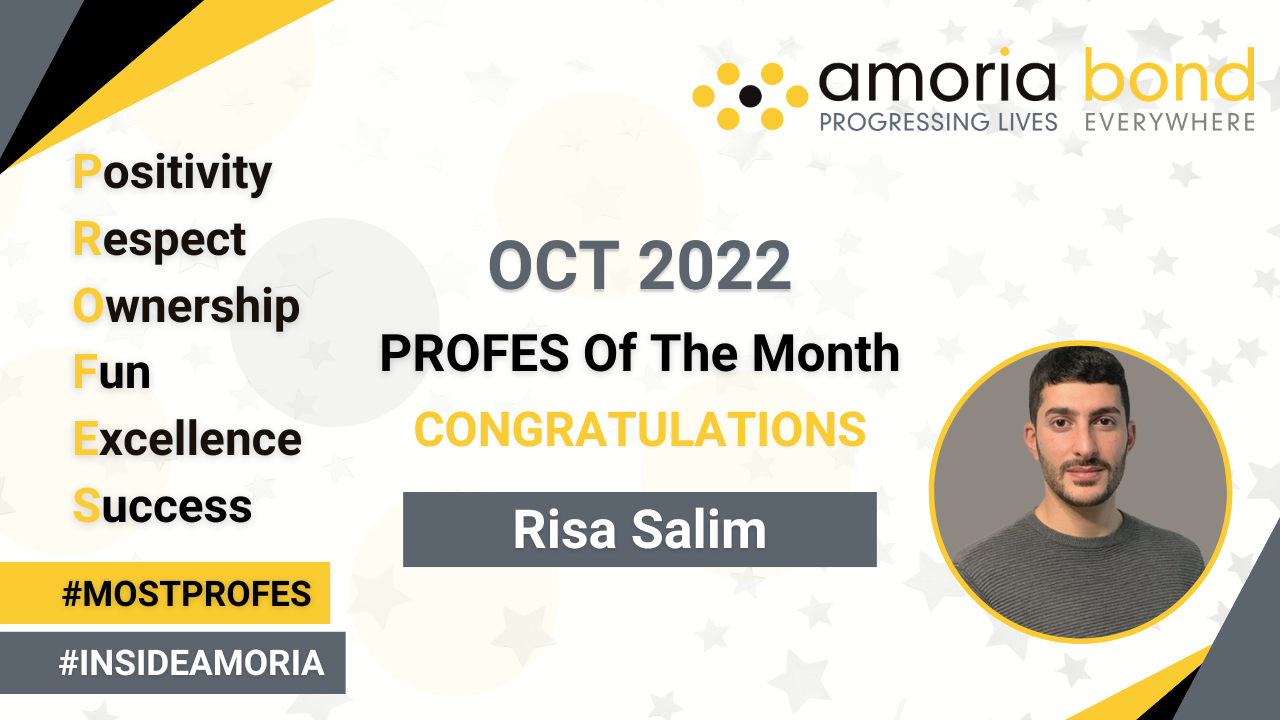 Our PROFES values - Positivity, Respect, Ownership, Fun, Excellence, Success - sit at the heart of everything we do as a business and it's important for us to recognise the people who put the PROFES attitude in everything they do.
For Risa, this award comes after several months of hard work in facilitating our office moves in Cologne. An ambitious build of the country's largest recruitment office was unfortunately delayed, which meant Risa had to organise moving all our German-based team to a temporary WeWork space, and then perform the same feat only a few months later to get everyone set up in our new 100 person office.
During this time he's had to overcome many challenges; building delays, difficulties with internet suppliers, hardware shortages, power failures! No matter the issue, Risa has faced it head-on and found a solution whilst continuing to support our German colleagues with their day-to-day IT support needs.
What a massive task and a very deserved win. Congratulations Risa – enjoy lunch club!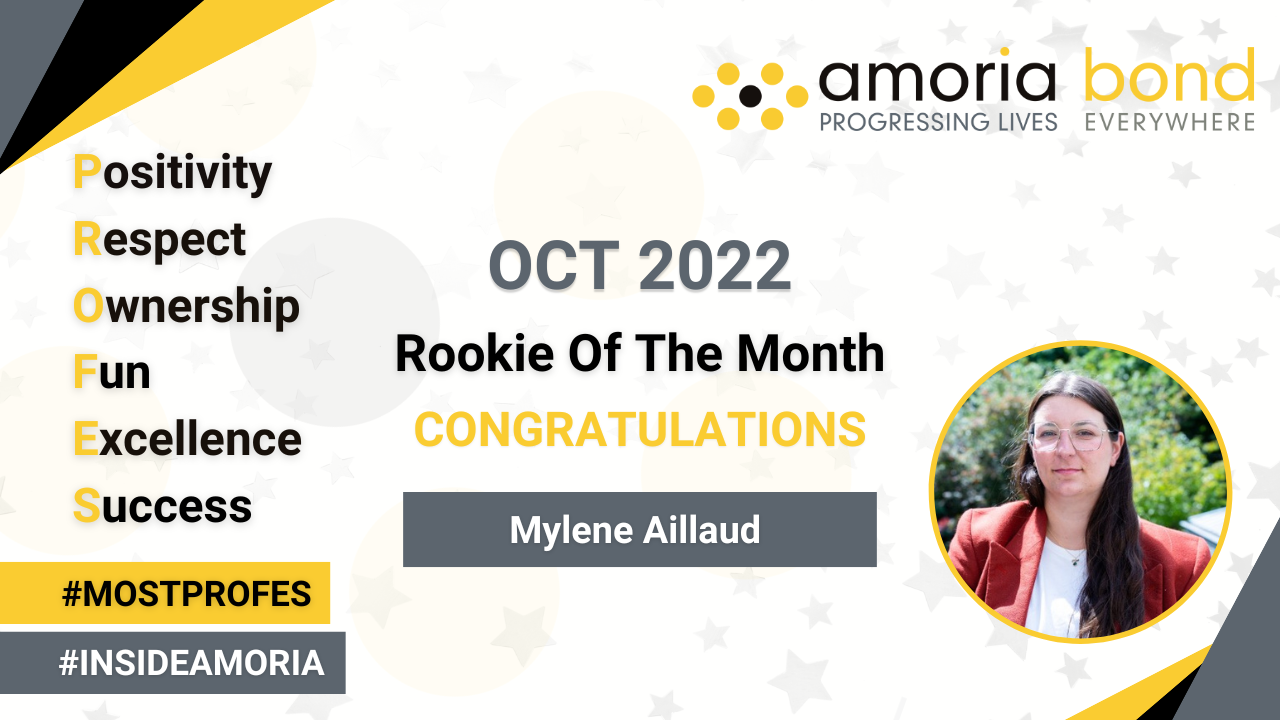 We also use this time to recognise our Rookie of the Month - someone who has joined the business in the last six months but delivered an exceptional performance in that time.
October's rookie of the month goes to Mylene Aillaud.
In the words of Associate Director Andrew Barrow, "Mylene is someone that has continued to try new angles and embrace change to keep improving.
Always happy to ask for help, and support and wants to develop & be challenged, this lady is ready to take that next step up for the last part of the year.
WELL DONE & ENJOY LUNCH CLUB!!!"
Do you have the PROFES attitude?
Want to experience the amazing, inclusive culture #InsideAmoria? Learn more about what it's like to work here or apply today to our latest positions in Manchester, Amsterdam or Cologne.