Automation and the use of robots is a topic that has become more prevalent during the last decades. The idea of robots taking over people's jobs has often been the topic for discussion. Some people embrace automation while others are hesitant. Automation often creates opportunities for companies to grow and become more profitable. But how prevalent is the use of robots nowadays and what are the advantages and disadvantages?
An increase in the use of robots
According to data released on the 5th of December by the International Federation of Robots, a professional non-profit organization to promote, strengthen and protect the robotics industry worldwide, 129 industrial robots are operational in Europe per 10,000 employees in 2021, an increase of 8% (CAGR) from 2016.
Among European countries, Germany had the highest density of industrial robots, with 397 robots per 10,000 workers. In Asia, the average robot density increased by 18% (CAGR) to 156 units between 2016 and 2021, while in the Americas, it increased by 8% to 117. South Korea, however, had the highest robot density with 1,000 robots per 10,000 employees. On the other hand, Singapore had 670, Japan had 399, and Germany had 397.
Using the new data, the federation noted that China had overtaken the US in robot density. The US has 274 while China has 322.
According to Marina Bill, president of the International Federation of Robotics: "Robot density is a key indicator of automation adoption in the manufacturing industry around the world. The new average of global robot density in the manufacturing industry surged to 141 robots per 10,000 employees — more than double the number six years ago. China's rapid growth shows the power of its investment so far, but it still has much opportunity to automate."
The industrial robot market has experienced roller-coaster-like growth during the last five years. Interestingly, the COVID-19 pandemic had a massive impact on the market. Factory automation has accelerated across a wide range of industrial sectors due to the ensuing labour shortages, and growing wage expenses. As a result the robot industry shifted from a mature and cautious phase into an exciting, fast-growing, almost start-up-like phase, creating a record high adoption rate in 2021.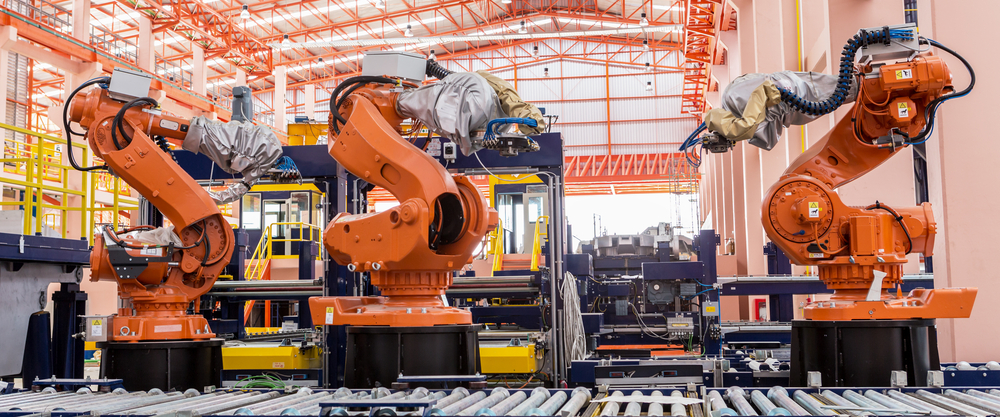 Advantages of Industrial Robots:
There are five advantages that the use of industrial robots have:
1. Better uniformity and quality
Industrial robots can offer improved production quality and more precise and dependable operations when used in conjunction with other technology, including the industrial internet of things (IIoT), or robots can print objects in three dimensions. Reduced cycle times and real-time monitoring to enhance preventative maintenance procedures are further advantages.
2. Maximum output and productivity
A production process is sped up by an industrial robot in part because it works nonstop. Breaks and shift changes are unnecessary for robots. In the end, cycle time is decreased and throughput is increased thanks to the speed and dependability of robots.
3. Lower direct labour costs
The cost of having a human do many manufacturing operations is often more expensive than a robot. It also frees up labour to use their skills and expertise in other areas of the business, such as design, programming and maintenance.
4. Safety
Using robots for repetitive tasks means less risk of injury to workers, especially when manufacturing takes place in adverse conditions. In addition, supervisory personnel can monitor the process online or from a remote location.
5. Maintaining manufacturing
Some argue that robots are taking jobs away from U.S. workers, but that's not necessarily the case. Industrial robots there are typically integrated into a range of operations that require human expertise. For example, a robot might weld parts that are then passed to a human to perform a task that requires a human's intuitive "if-then" thinking.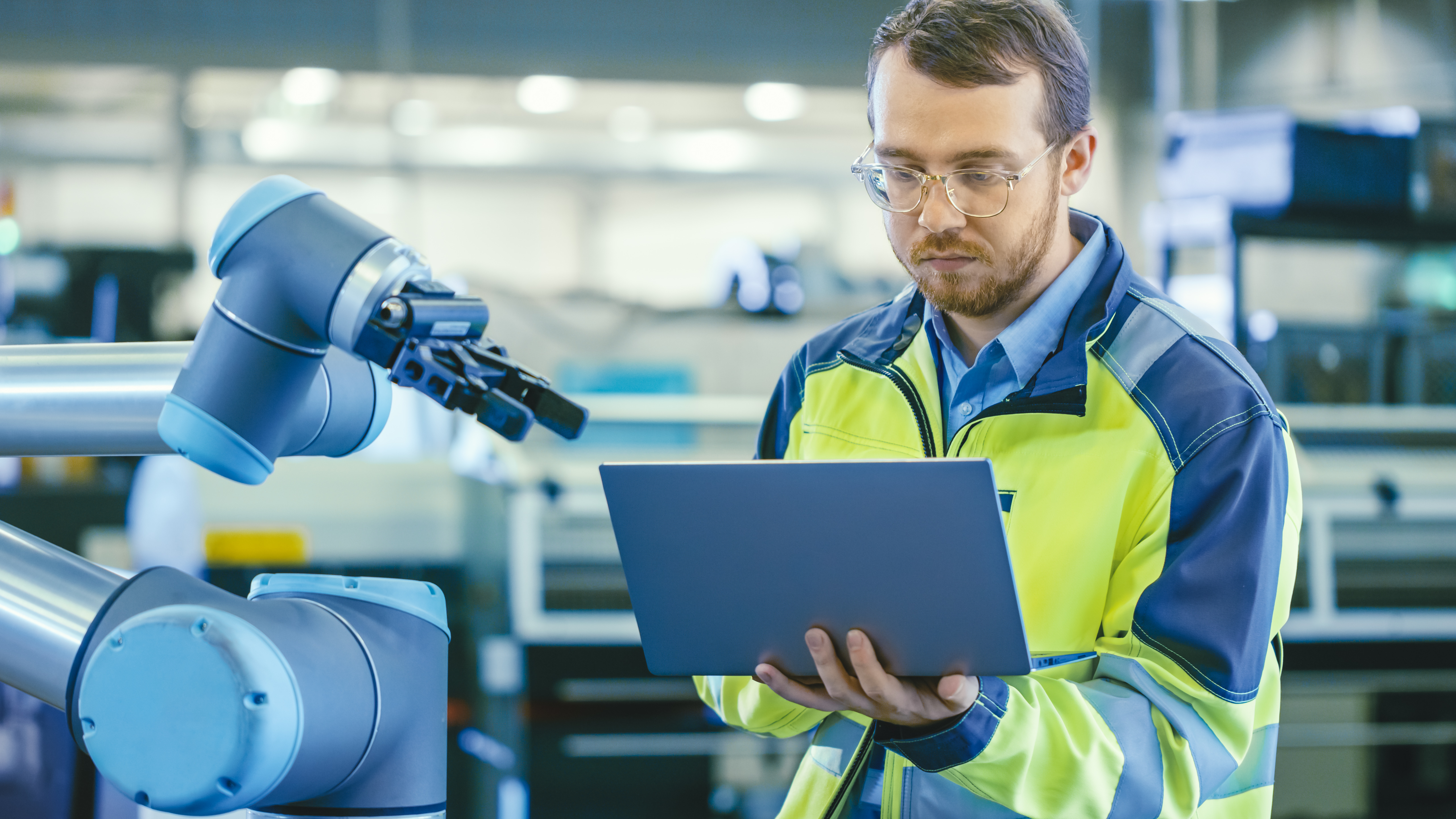 Disadvantages of Industrial Robots
There are a couple of disadvantages that have to be mentioned when talking about the adoption of industrial robots.
1. High Initial Investment
The purchase of robots usually requires a high initial investment. When considering your purchase, take into account all industrial robot costs, including installation and configuration. You should also consider whether your robot can be easily modified in case you need to change operations in the future.
2. Expertise can be scarce
Industrial robots require sophisticated operation, maintenance and programming. Although the number of people with these skills is growing, it's currently limited. Therefore, it's important to consider the human resource investment you'll need to make to acquire this expertise or "retool" your existing staff for this task.
3. Running costs
While industrial robots can reduce some of the labour costs in manufacturing, they also incur ongoing costs, such as maintenance. In addition, you should consider the cost of protecting your robot and all IIoT- related devices from cyber threats.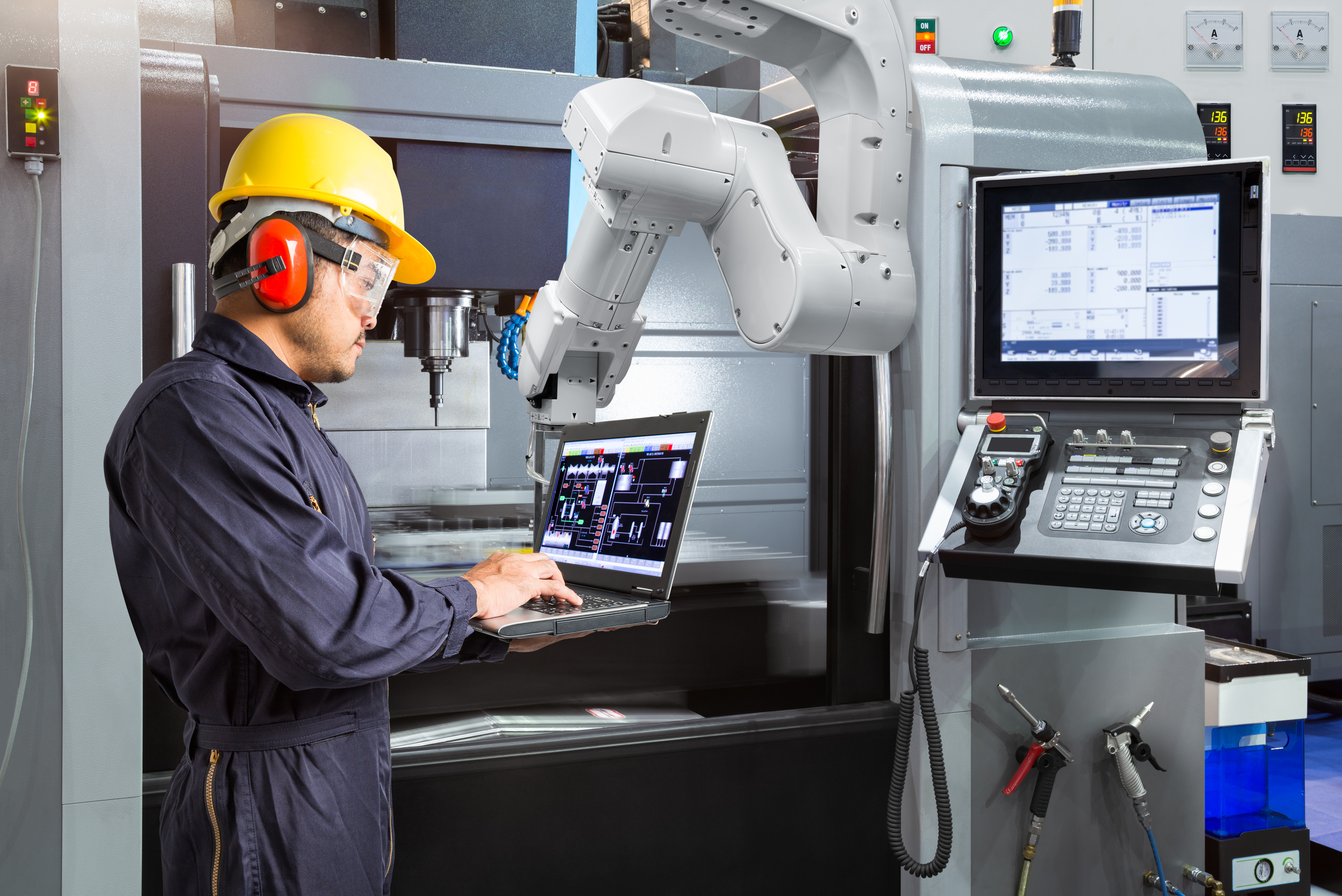 Sourcing the right professionals
As expertise is scarce in the robotics industry, Amoria Bond can help you find the right expert for the right job. Amoria Bond assists companies by finding the right experts for these positions using proven methodologies and providing a wide array of services.
What Amoria Bond does to help is adopt new practices to speed up the hiring process of highly skilled industry professionals. Our teams have outstanding industry knowledge and will work with you to find the best person to fulfil your advanced engineering position. However, our job is not just to find and place talented professionals. We offer specialised recruitment services that encompass much more: From market and competitive analysis to optimising the entire recruitment process, we cover the entire cycle that a new hire requires. Ultimately, all these aspects contribute to reducing your recruitment time, lowering your recruitment costs and improving the overall quality of the process.
We're proud of our reputation and track record for delivering quality, relevant professionals. Find out more about our recruitment and staffing services and how we can help you.
So don't hesitate, contact my team and me today to learn more about our specialised recruitment services.