Germany is the largest market for software in Europe. The country accounts for almost a quarter of the European software market by value, followed by the UK and France. Above all, tech start-ups, which have been sprouting up everywhere for several years (approx. 6,000 per year), ensure a high demand for qualified (full stack) developers.
Under these circumstances, how do you get IT professionals with the skills you need? Which programming languages should software developers master in 2022 and what are they looking for most? What is the distribution of languages used by developers internationally and in Germany?

Christof Schäfer, Lead Consultant Technology from Amoria Bond's Cologne office, has the answers to all the biggest questions about trends in programming languages. Christof has been placing software developers with well-known international companies for four years and enjoys continuing his own professional and private education in this area. In this article, he gives a good overview of the general programming language trends of this year:

Which programming languages will be most prevalent in 2022?
JavaScript is and remains the programming language to learn first if you want to make a successful career in front or back-end development. According to a publication on Statista, it is also the language used by the most developers (as of 2021) worldwide, chosen by almost 65% of professionals. For the front-end of a web application, it is regularly used to create dynamic pages and simple as well as complex web animations, but JavaScript is also popular for back-end development. The enduring popularity of this language could be down to the simple fact that is that it is comparatively easy to learn. This is why this skill is more often found among beginners in development.
But HTML and CSS are also essential in the frontend tech stack - the second most "spoken languages" among programmers, used by 56% of all developers. While HTML is not a programming language in the strict sense, it is used to represent the structure of data on pages - CSS, on the other hand, is a templating language that reflects the look and feel of a document written in HTML.

A study from 2019 shows that the distribution in Germany (compared to the global distribution) is not much different: 63% of developers use JavaScript, HTML/ CSS use 59%. This is followed by SQL, with 52%; Java, with 44%; and Python, with 42%. While the latter language is further behind in terms of usage penetration, it is the second most popular programming language after JavaScript, and is used primarily in back-end development.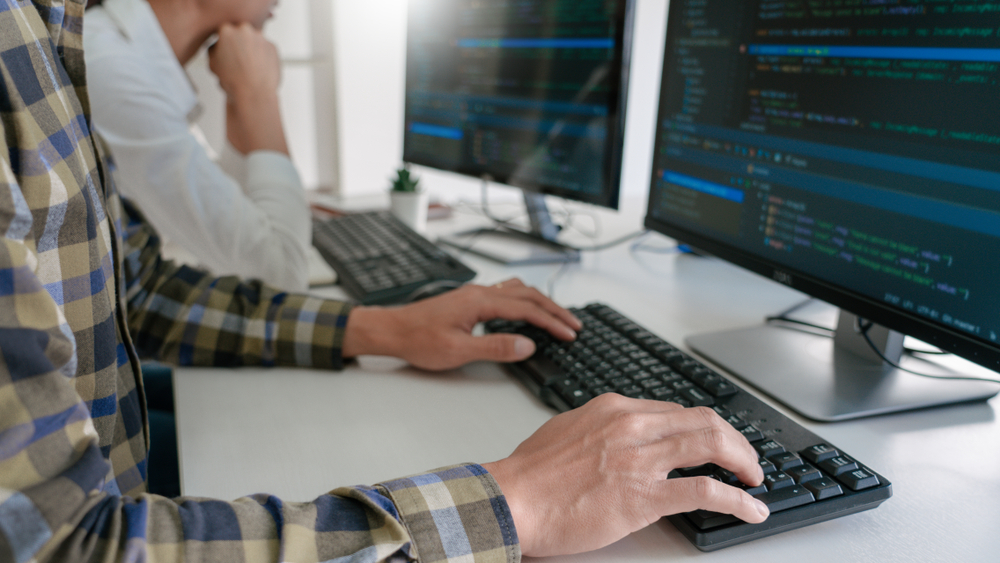 Which programming languages are currently in demand?
If you take a look at the current demand for programming languages by recruiters, it quickly becomes clear that supply and demand are relatively well matched in percentage terms: Most recruiters and hiring managers are looking for JavaScript, Python and Java. Directly behind them, however, are the "grandfathers" of programming languages, C# and C++ , which are no longer quite as popular - closely followed by TypeScript, which is still considered rather "new" (2012) and not yet as widespread - but more on that in a moment.
Which programming languages are on the rise?
Even if web development has always called for the same languages in recent years, new trends are nevertheless discernible. If JavaScript remains in demand in 2022, it will increasingly be replaced by TypeScript, which can be learned quickly with JavaScript skills. TypeScript's advantage: unlike JavaScript, it is statically typed. This gives developers more control over their code.
In addition to JavaScript (and TypeScript), the already popular language Python is also gaining ground, as it is also considered "easy" to learn - especially among beginners in web development who choose it as their first language. Not for nothing was Python chosen as programming language of the year in 2021.

Finally, modern programming languages that are not yet widely used are also experiencing a boom in 2022 and further in the future. Languages like Rust, Kotlin and Go benefit from expressiveness, conciseness, type inference and zero security, making them increasingly popular. For Rust, which is considered particularly secure, experts predict the final breakthrough later this year - as well as that it is destined for the further development of the IoT.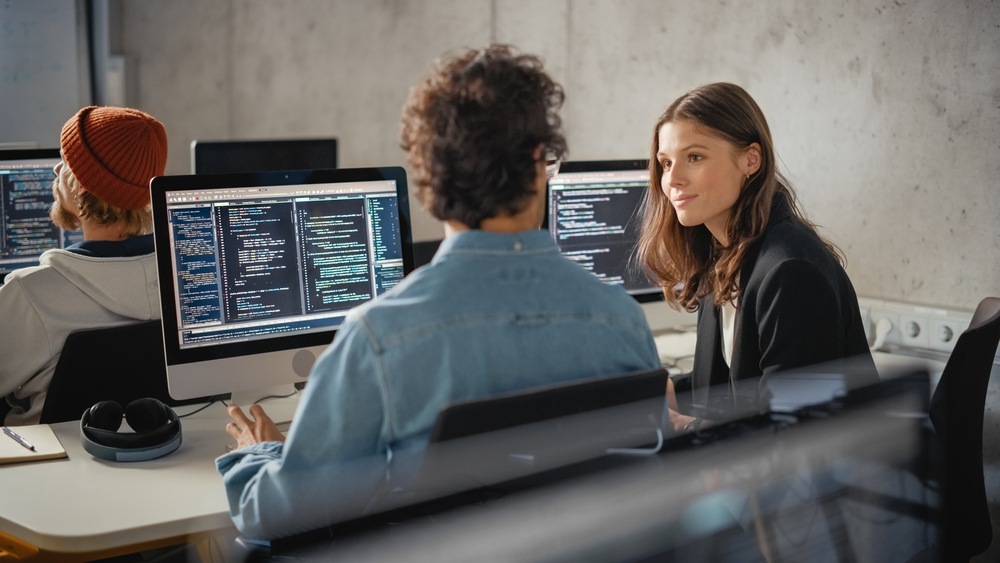 How do I find talented front and back-end developers?
If you are looking for software development professionals, you may have already discovered that this can be a difficult and lengthy process. The demand for well-trained programmers is high, the supply of developers with the desired skillset of programming languages is severely limited: 1 out of 10 job offers in Germany are for software developers.
As a specialist recruitment agency in the technology sector, Amoria Bond is your perfect contact in such cases. Our recruiters focus on a specific area - like my team for example on software development – so they can deal with the search and placement of qualified professionals in their sector on a daily basis. As a result, they not only have an enormous knowledge of the market, but also a broadly developed network through which you can find someone with the right skills and knowledge quickly and easily. In addition to the search for candidates, we also provide a wide range of additional staffing services - take a look at our service promise to learn more.
Whether you are looking for suitable software developers or are a developer yourself and looking for a new project, get in touch with my team and me if you would like to receive more info about our service. We will be happy to help you!