Global supply chains have come under increasing pressure during the last couple of years. Not just the covid-19 pandemic but rising costs, material shortages, and geopolitical and ecological changes have disrupted supply chains for pharmaceutical companies, biotechnology companies and other life science companies all across the world. Furthermore, changing market forces, such as security regulations, industry mandates and shifting customer demands, pressure supply chains and business processes to be more adaptable, agile and resilient. You can read more about supply chain disruptions in our recent article here.
The life sciences industry is among the most affected sectors by the havoc caused by supply chain disruptions. Due to broken or bent supply chains, industry leaders are now looking at how to adapt to this new reality and discover what it means for their business. A new model is needed to accommodate inevitable disruptions. At the same time, advancements in medical tech, pharmaceutical developments and the technological field have made supply chain and logistics more intricate than ever. However, these new developments provide opportunities for companies to adapt their supply chains to face today's challenges. Technological advancements can mean improved supply chain visibility, which can go a long way toward mitigating challenges and empowering life sciences companies to create robust, reliable, and efficient supply chains that are able to cope with disruptions.
To properly utilise these new technologies, companies need knowledgeable professionals who can apply these technological advancements to the supply chains. These professionals are in high demand but low in supply, making it difficult to find the right people with the appropriate skills. This is starting to become a big problem in the industry. In this article, I explore new technologies that influence supply chains, how companies can adapt to the challenges facing the industry, and how Amoria Bond can help companies attract professionals with the right skills.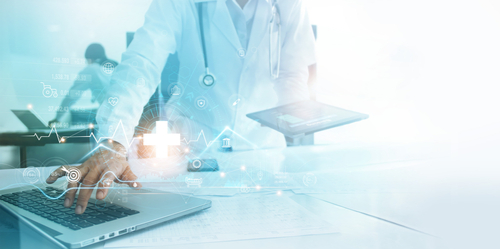 The impact of technological advancements on supply chain disruptions
To deal with supply chain disruptions, some companies exchange efficiency for greater resilience, while others prioritise costlier suppliers in more stable markets to respond to the increased disruption. These strategies come at a cost. But businesses are working to mitigate these costs through investments in technology, simplified and regionalised supply chains, and changing the design of goods to make them easier to source.
More often, companies are sourcing new technologies to decrease costs in supply chains. New manufacturing techniques using 3D printing, for example, are increasingly used to create components on-site and on-demand, reducing the necessity to store and purchase certain components and simplifying supply chains. However, this is not a cheap way to produce components due to the high material and technology cost. It's a pretty expensive way to solve issues, but it became the cheapest solution due to the increased costs and disruptions facing supply chains.
Another solution to dealing with supply chain disruptions is the digitisation of processes. Technologies incorporating the cloud, artificial intelligence, and blockchain can be used to monitor suppliers more quickly and in more detail. AI can be used to predict demand better and optimise sourcing and distribution strategies, while Blockchain technology can be used to create a trusted and tamper-proof record of goods' provenance and journey through a supply chain. This increases the visibility over supply chains, allowing companies to adapt quickly to disruptions. As more companies are exploring options to minimise losses, the adoption rate of these technologies has accelerated in recent years.
The importance of supply chain visibility
Of all the solutions that can be employed to mitigate challenges facing supply chains, increasing visibility is by far the most impactful. This, for example, enables pharmaceutical companies to create more effective transportation management; they can react faster to disruptions, anticipate disruptions before they occur and respond in a swift and calculated way. Furthermore, the cost-effectiveness and reliability of supply chains become apparent with the increased visibility.
Supply chain organisations can increase visibility by utilising AI and blockchain technologies to convert real-time data into real-time analytics, then from real-time analytics to real-time decision making that can enable automated execution of inventory optimisation, planning, and other processes. Utilising the right talent, companies can use their skills to process and take advantage of the real-time data flows. This kind of end-to-end automation of the supply chain planning process allows companies to stay agile and move faster.
Furthermore, technological advancements enable pharmaceutical companies to track the location and status of their shipments. Many pharmaceutical products and ingredients must be transported in specific conditions, like the covid vaccines. The real-time tracking of these shipments allows companies to prevent and discover potentially damaged products. However, the adoption rate of new technologies is still low.
The low adoption rate of new technologies
A study by GEP found that less than 40% of companies have introduced digital platforms and data analytics over the past three years. Less than a third are adapting to the cloud and not even 10% use blockchain technology. Most companies that adapted blockchain technology in supply chains are large US companies with over $1bn in revenue. However, European companies are starting to increasingly look for new technologies to safeguard their supply chains, more than a third say that they are using software to enhance supply-chain visibility, twice as much as in the US, and European firms are also starting to use AI more heavily.
For example, one of Europe's largest meat producers and exporters, Vion, spent over €90 million to improve their supply chains, including adopting blockchain technologies to create transparent supply chains. Their blockchain is meant to connect the supply chain to a 'digital highway' and increase visibility and transparency.
The adoption of these new technologies requires different professionals to enter the sector, specialised IT professionals that have experience in blockchain and AI, and professionals who are not widely available and difficult to attract.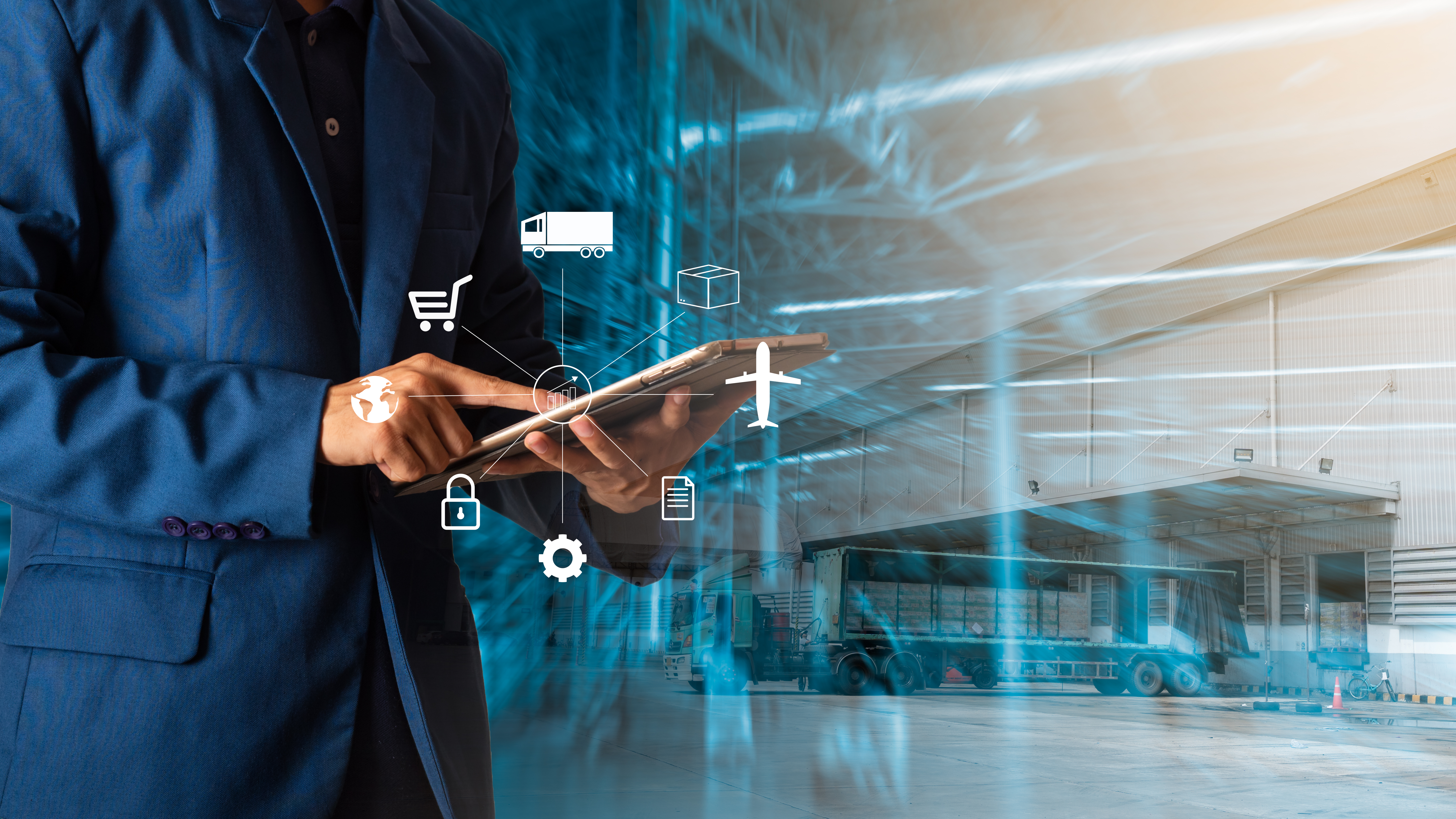 Sourcing the right professionals
The market is moving fast, and companies need to adapt to the speed of the market. We see a tendency for companies to continue business as usual, missing significant opportunities to adapt to new technologies and move with the market. Agile and resilient supply chains are essential for organisations that want to stay ahead. Companies can't afford to let disruptions impact their business continuously. A reinvention with a focus on agility and resilience is necessary.
To move forward, companies must attract professionals capable of implementing new technologies into their supply chains. Companies that are succeeding in attracting new talent are moving fast. They are closing gaps and cutting down on processes.
What Amoria Bond does to help is adopt new practices to speed up the hiring process of highly skilled industry professionals. We've developed specific methods and tools that streamline the hiring process, and we move fast. For example, we incorporate video interviews in a more engaging and revealing way, allowing companies to immediately get a good feeling about candidates without meeting them, making the next step easier and faster. Even if you don't have time to interview candidates immediately, Amoria Bond can do the video interviews for you and show the company the completed videos, saving you time.
We're able to fill roles in continuous improvement, demand planning, forecasting, OPEX/CAPEX and other supply chain process improvements for worldwide customers. Our teams have outstanding industry knowledge and will work with you to find the best person to fulfil your next supply chain and logistics position.
Amoria Bond wants to progress people's careers everywhere through our multi-award-winning recruitment company recognised by Global Recruiter, REC and Talent Partners for providing the Best Client Services. We're proud of our reputation and track record for delivering quality, relevant professionals. We work quickly to get you the right people when you need them. Find out more about our recruitment and staffing services and how we can help hire your next supply chain and logistics specialist today.
Contact me directly or my team to discuss how we can help you.