If you're an embedded software engineer with AUTOSAR experience, then I have some great news for you: your skills and knowledge are in high demand among the global automotive industry.
Why is AUTOSAR experience in demand?
As the world makes bold strides towards a future of automotive electrification, the automotive industry is investing vast amounts of money in research and development to best prepare for the change, with additional support often coming from government financing in several countries.
The result of this is that so many ongoing developments and new projects are being launched that it becomes increasingly difficult for manufacturers, suppliers, and service providers to find skilled professionals with experience in areas such as AUTOSAR.
AUTOSAR (AUTomotive Open System ARchitecture), being built on a standardised platform that enables all of the electrical components and systems of a car to communicate, regardless of who made them, is now a mainstream vehicle operating system. And the technology is moving fast, creating demand for talented professionals with AUTOSAR experience. First-tier suppliers and original equipment manufacturers (OEMs) need a variety of specialists within embedded systems, primarily software developers, software system architects and respective test engineers.
The increased competition for good people is leading to a slowdown in production, which is frustrating for companies with ambitious growth plans. If they can't hire the embedded software engineers you need, they have to invest more time and money in training people. Companies would rather bring in experienced new hires with fresh skills and ideas who can help them push on with development and keep up with the competition.
So if you have the experience needed in this skills-short market, it should be relatively easy for you to track down companies that are desperate for your know-how or find career progression opportunities in other firms. But that doesn't mean that there aren't still many challenges to overcome in securing a role.
I head up the global automotive electronics and software team at Amoria Bond, where we have long-established relationships with most major global automotive OEMs and first-tier suppliers. We get first sight of the latest, most exciting and career-propelling jobs available... wherever in the world you would like to work.
If you have the right skills and can demonstrate project competency, then our expert AUTOSAR recruitment consultants can provide the guidance and intel that will help you land your dream job! One that ticks all the boxes from a career development, self-improvement and ethical perspective. Plus we can help you increase your chances of completing the interview process with an attractive remuneration package. Better pay, better title, better benefits.
Our people are experts in search and selection, executive and retained search. To date, we have placed over 30 permanent embedded software engineers into fantastic AUTOSAR positions all over the world. If you have the right skills and experience, then we will help you present your capabilities and secure the best opportunity.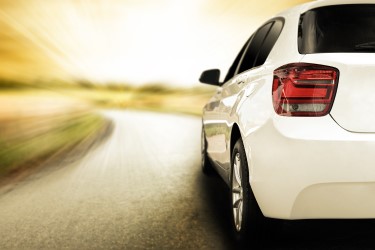 What are the AUTOSAR recruitment barriers to progression?
While it's true that there are lots of companies calling out for your skills, roles in this forward-moving field are not so easy to attain. Our clients want experienced developers with three to five years of AUTOSAR experience who can join their teams to advance projects and help train teammates. They want to talk to people who can clearly demonstrate how their personal contribution has enabled companies to launch products, improve processes, or impact the bottom line.
Possessing all the right tools for the task doesn't necessarily mean that you'll be able to wow a would-be hiring manager with your CV or retain their interest throughout a multi-stage interview process. We talk to automotive clients and candidates every day, and we are still hearing the same story: some people have all the right capabilities; they're just not very good at selling themselves.
We can help with this. Because our expert team already work with major OEMs and first-tier suppliers, we're a trusted name with them. We pre-vet you before we put you forward for a position, and we don't put forward anyone who we don't fully believe would be the right fit for a company's job requirements, culture and growth plans. So if we say you have the right background for a position, you and the client both know that we mean it.
We find that once embedded software architects land their first AUTOSAR position, they tend to work in it for the rest of their career. Yet the communication problem I've described creates an unnecessary, yet easy to resolve, barrier to progression. Simply put - you can have the best CV in the world and all the right skills your dream company is looking for. But if you don't communicate your strengths and your project experience effectively, you'll keep missing out on the best jobs.
This theme has been repeating itself over many years of providing AUTOSAR recruitment services. That's why we're working hard with our clients and candidates to do something about it! To help the top talent to find the best jobs. To teach you to 'talk your walk' by presenting a particular set of skills and enhancing the way you deliver them.
With brands trusting the candidates we put forward, and with our experts advising you on how to get your most essential skills across, you stand the best possible chance of securing a job that will progress your embedded software career.
What other embedded software skills and experience are helpful?
Our clients are typically asking for a minimum of three to five years of AUTOSAR experience. It's rare for people to get roles in AUTOSAR if you don't have this. If you have it, there's a culture of "once you're in; you're in", but it's challenging to land that first job without a firm foothold.
A typical route into the industry looks like this: embedded software engineer gets a job for an OEM in the automotive sector; they gain exposure to and are trained in AUTOSAR software architecture. It's a specialist field, and once you have the right experience, a world of opportunity opens up.
To work with our hiring managers, it helps to have experience of the full lifecycle of embedded software development of automotive electric vehicle systems. Most of our AUTOSAR engineering jobs require you to be fluent in 'AUTOSAR Classic' knowledge, while others require you to have demonstrable skills in 'CAN,' including the configuration of AUTOSAR basic software.
Your knowledge of C programming language and programming embedded systems in both C or C++ will stand you in good stead, particularly if you can demonstrate a deep understanding of relevant safety standards or if you have played a key role in designing and developing components that are fully integrated with AUTOSAR standardisation requirements.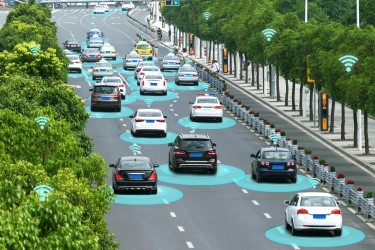 Why work in AUTOSAR?
When it comes to embedded software development, there is a massive scope for opportunities to work on. So why AUTOSAR? We've already highlighted how many people stick with AUTOSAR once they're working in that environment, so what is it that makes it appealing?
No two candidates have exactly the same ambitions, but there are several common reasons we encounter.
Firstly is simply the wealth of available opportunity. The global partnership of automotive manufacturers, suppliers and services that developed AUTOSAR as a universal software means that there are always chances to use your skills across multiple brands. Once you've developed those skills and experience, you may as well use them.
For others, working in AUTOSAR means having the opportunity to be part of a sweeping global change that can make a difference to the roads and to the planet.
Globally, some 1.35 million people are killed in road traffic collisions each year, and the industry creates a great deal of pollution. As well as playing a key role in the electrification revolution - and the exponentially moving connected vehicles market - AUTOSAR is the essential driver for the roll-out of autonomous vehicles, which will help us to save lives and protect the planet.
Imagine a world without road traffic collisions, in which your vehicle communicates with other road users and the streetscape to keep your family safe. To minimise congestion while cutting down your carbon footprint. This is the future, and soon the electrification revolution and future innovation will likely replace combustion engines and human drivers altogether.
Autonomous technologies are now commonly accepted in the guise of advanced driver assistance systems (ADAS) – think speed-limit warnings, traffic alerts, adaptive cruise control, emergency braking – and will gradually change customer behaviours and readiness for driverless vehicles.
Many embedded software engineers want to work on the intelligent ECUs that can process the reams of data needed to power an autonomous vehicle safely and effectively and enable it to communicate with the surrounding environment.
Then there is the inescapable pull of positive change and progress. While these roles are well paid, it's not so much about the money. People are far more concerned about making sure they move with the times and their skillset does not stagnate.
More and more people now only want to work in a job in which they can feel good about their impact upon people and the planet. And one of the reasons they choose to work in AUTOSAR is to help lead the automotive industry towards a greener, more sustainable future.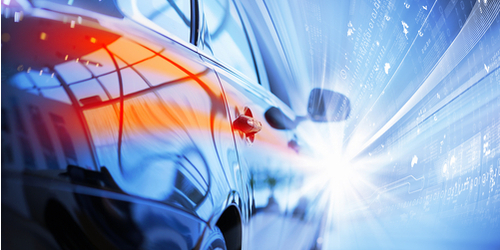 How can Amoria Bond help you get a job in AUTOSAR?
Progression is at the heart of everything we do, so we will present you with the opportunities to progress your own career – beyond what you may have thought you could do. We are experts in developing top talent and opening up opportunities you may not have thought were possible to explore or did not have the time to do so. We can find you the best opportunities before they go on the wider market and can ensure you present your own capabilities in the best way to secure the job.
But what are some of the best reasons to work with us?
Our AUTOSAR recruitment team are experts in their field
We have been providing specialist recruitment services for the last 15 years. Our teams are vertical market specialists, which means they become market experts in their area and develop a solid understanding of embedded software and AUTOSAR itself.
They form strategic partnerships with HR, talent functions and heads of engineering departments and therefore are up to speed with the latest company demands and market trends. This helps them build stronger value propositions to attract staff and supplement their own efforts to help them find, attract, and hire the talent they need.
Our CV and interview process advice can secure you the role
Your CV is a vital first step in communicating your suitability for a role. You can have all of the most dazzling embedded software skills and an earth-shatteringly fascinating career so far. But if the words you choose to sell yourself aren't right, you're not even getting a foot in the door.
Fortunately, we are here to help you fine tune your response. We know exactly what the industry and our clients are searching for and how to present your pitch to best show off your strengths.
Through working with clients and preparing countless CVs and interviews, we have found that AUTOSAR hiring managers want to know:
· That you have developed your AUTOSAR skills in a role.
· That you have helped to develop other people.
· That your personal contribution has had a commercial impact.
Amoria Bond consultants are experts at managing multi-stage interview processes. We can prepare you for each stage and keep you positive, updated and motivated throughout. We know why people do well and why they don't. And we have years of experience in helping highly skilled candidates who keep getting rejected - or aren't very good at presenting their true talents and capability - to find work.
We can help you with national and international movement
Amoria Bond has placed over 6,000 people into positions across 40 countries. Despite the pandemic restrictions, we have still been placing candidates into permanent jobs all over the world. As such, we have vast experience in helping families with international relocation.
Need help with your visa applications? Our people know the processes inside-out. Want to know which is the best side of town to live in or where the best schools are? We can help. Our consultants focus on removing any barriers to entry that you may face and make the process as smooth and enjoyable as possible.
We can help you negotiate a higher salary.
Some people find it hard to negotiate and will often take a salary at the lower end of what is possible in order to secure the job. Amoria Bond's recruitment consultants know how much your skills are worth and how much your future employer is willing to pay for them.
Our people are masters of negotiation and can handle all of the slightly more awkward stuff, so you can concentrate on selling your skills, experience and capability!
We can help you take your skills to new places.
If you're looking to develop and learn some new skills, we can help. We hear about "the next big thing" projects that everyone wants to work on and get in there before anyone else can. If you're looking for lateral moves to develop your capabilities on a brand new project, we've got you!
Our consultants work with automotive clients over many years and learn everything about their company culture and the work environment. We get to understand a team dynamic, the characters on a team and the type of people that gel with them.
So if you are unhappy in your workplace or you just don't feel you fit in, we can work with you to find a company that shares your values and personality traits.
How can I get my next job in AUTOSAR?
If you have experience in embedded software development within AUTOSAR, then this is your chance to find the next big opportunity and progress your career. Get in touch with Andrew or his team to find out about the latest vacancies or submit your CV on our website.