The role of IT support, also often advertised as IT (system) administrator, is becoming increasingly popular with companies as well as applicants. Especially since the pandemic, talent in the field is being recruited with increasing frequency. But why has this role become so essential? What makes it so special? And how do you find talented IT support candidates for your company yourself? Fabian Frohloff, Principal Consultant and IT Infrastructure Expert at Amoria Bond, answers these questions in his latest article.
Why are more and more in-house IT support professionals needed?
Now that flexible working has long become the norm, the majority of workers expect that level of flexibility to expand beyond work to other aspects of life: they want to balance childcare responsibilities, family commitments and personal errands with their job. Moreover, with the elimination of the daily commute, this new world has completely upset the previous work rhythm. Add to this the fact that office locations and employees are increasingly scattered across the country, and although an employee now only needs a working laptop and a stable internet connection to complete their tasks, without the right IT support by their side, they are always just one technical incident away from a complete shutdown of their work.
In a 2021 survey, 73% of employees said they had to wait up to five hours longer for a problem to be fixed if they were working remotely rather than in the office. Fortunately, IT support is evolving extremely quickly in this regard - in response to the new normal. Remote desktop applications like TeamViewer are becoming more common on work laptops, as are IT asset management software tools that can help extend the life of equipment by preventing and predicting problems before they occur.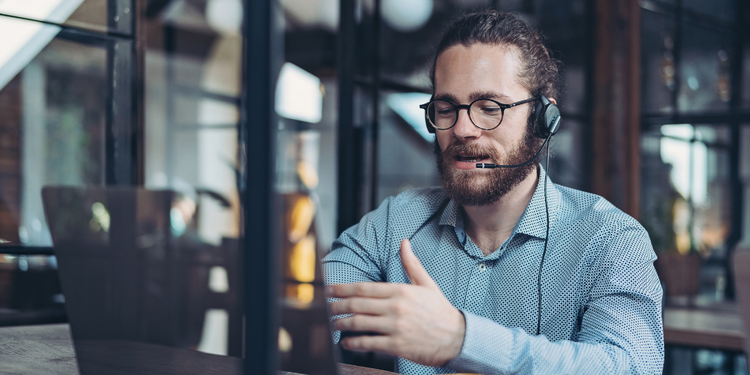 Advantages and disadvantages of internal IT support
The technical prerequisites for offering employees on-site and remote technological support at any time are therefore in place. The right internal IT support, however, is still lacking in some companies, especially in medium-sized and small enterprises.
On the one hand, this is due to the fact that they see IT outsourcing as a worthwhile alternative, as they remain financially more flexible with external service providers. In addition, the risk of technical complications lies with the provider, who must guarantee reliable IT and provide compensation in the event of a failure. The main disadvantage, however, is not having a fixed contact person. Opening a ticket via the external service provider is associated with more time and the uncertainty of when one will receive the necessary support and from whom. If such a process is outsourced, the working atmosphere can suffer. In addition, there are communication barriers, a certain dependency on the service providers, as well as a security risk if you depend on the external provider to comply with your own company's IT security and regulatory measures.
Building your own IT support team actually has many advantages. Crucially, with the right professionals who have the necessary experience and qualifications, a company can build a customised support team that has in-depth and specialised knowledge of the company's specific facilities and systems, while also being there as a current point of contact for operational staff.
What are the tasks of a specialist in internal IT support?
A company's IT support takes on the role of the first point of contact for technical questions. Simply put, IT support is a broad umbrella term that encompasses any kind of assistance with technology-related services and products. That is, IT support includes both the installation of new security software and assistance for workers who have forgotten their passwords. But many other aspects also fall under the task area: the scope of IT support responsibilities has increased greatly in recent years.
Common tasks of an IT supporter include, for example:
- Recording and processing requests
- Regular maintenance upgrades
- Installing and configuring computer hardware, software, systems, networks or printers
- Setting up accounts for staff and providing them with technical training
- Talking to staff to resolve problems
- Constant control and monitoring of computer systems and networks
- Responding to faults
- Troubleshooting software and hardware faults
- Testing and evaluating new technologies that might be useful
It quickly becomes apparent that without the presence of qualified IT support, a company doesn't stand a chance in today's working conditions. Therefore, more and more companies are making use of their own internal IT support team that can assist at any time and ensure the smooth running of the company.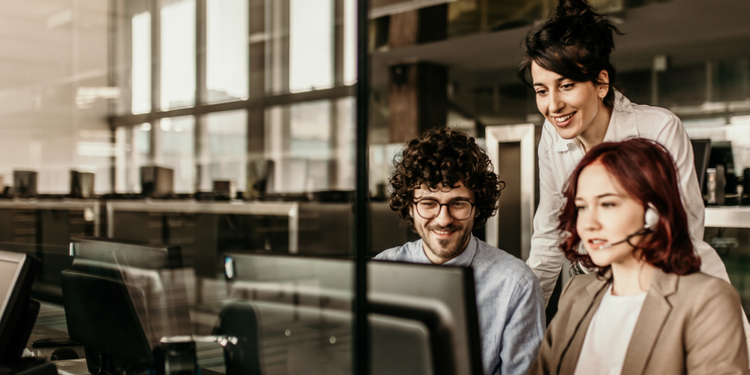 How to get the right IT support professionals with Amoria Bond
There is a huge demand for talented IT support professionals in the market. This makes it all the more difficult to bring professionals into your organisation who actually have the skills you need. A LinkedIn talent report I created for the job titles "IT support" as well as "IT administrator" in Germany shows: The need to hire is very high, recruiting is difficult. There are currently 11,224 people on LinkedIn with one of the two job titles, plus 2,178 jobs in the same field advertised on the platform.

Amoria Bond supports companies in finding the right experts for IT positions with proven methods and a wide range of services. Our team does this by using state-of-the-art practices to accelerate the recruitment process of highly skilled professionals for you.
In doing so, we have excellent IT industry knowledge, and work with you to find the best person for your open IT support vacancy. Our role is not just to find and place talented professionals - we offer specialised recruitment services that encompass much more: From market and competitive analysis to optimising the entire recruitment process, we cover the entire cycle that hiring a new employee requires.
Learn more about our recruitment and staffing services and how we can help you: Contact my team and I today to find out more about our specialised service.
Are you looking for a job in IT support yourself? Of course, please feel free to contact me in this case as well - or look here for interesting job offers for you.