Recruitment is a great career for women - but that doesn't get talked about enough.
The reputation of an industry can affect the expectations people have of working there, which is why it's so important to talk about the many benefits that people of all genders can experience when working as a recruitment consultant and create a new narrative that encourages more women to join this sector.
At Amoria Bond we've launched the ASCEND programme as a way to attract, retain and progress women in recruitment. In the latest episode of the Progressing Recruiters Lives Everywhere Podcast, Amy Steel and Natasha Crump discuss how ASCEND is making a difference, why gender diversity is important for growing a business, what more we can do to promote the role of women in recruitment and their own experiences of working within this sector.
This extended episode is a must-listen, packed full of experienced insights and actionable advice for anyone interested in or already working in recruitment. Listen to the full episode via the following links, or by searching "Progressing Recruiters Lives Everywhere" wherever you get your podcasts. Or watch the full conversation in the video below.
open.spotify.com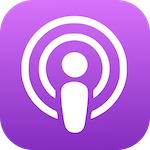 podcasts.apple.com
podbean.com
Learn about our culture here: amoriabond.com
Learn about our diversity & inclusion initiatives, including the ASCEND programme here: amoriabond.com/en/diversity-inclusion/
Learn about our progression here: amoriabond.com
And find the latest jobs available here: amoriabond.com