Welcome to the Progressing Recruiters Lives Everywhere Podcast, brought to you by Amoria Bond.

For our second season, join us as we talk to our board members and leaders to gain valuable tips, advice, and inspiration for your own professional life. From climbing the career ladder to the evolution of the recruitment industry - we'll cover it all.

Within recruitment, there truly are no limits to how far you can progress - so we want to show you how and why working in recruitment could be the best decision for your life and career!

In this episode, your host Jenny Walsh, Regional Talent Attraction Manager based in Amoria Bond's Manchester office is joined by Mike Walker, Company Chair at CMC, Amoria Group's management consulting experts.
In the final instalment in our Meet the Board series, Mike and Jenny sit down to chat about all things recruitment and management consultancy. From Mike's big break in recruitment to what his proudest moment has been as a leader, also Mike shares how consultancy is different to recruitment, the value of being a specialist and nuggets of wisdom for both those starting out and for those more stressful moments of the job. Mike also shares why at Amoria Group, a great workplace culture is all about enabling you to be the best version of yourself.
Click on the links to listen to the full conversation:
Listen to the full conversation here: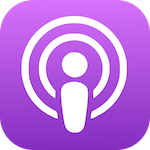 Apple Podcasts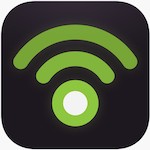 Podbean
If you'd like to discover more about working #InsideAmoria –

Learn about our culture here: https://www.amoriabond.com/en/culture-insideamoria/
Learn about our progression here: https://www.amoriabond.com/en/progression-insideamoria/

And find the latest jobs available here: https://www.amoriabond.com/en/jobs-insideamoria/
Thanks for listening - join us next time for another episode of Progressing Recruiters Lives Everywhere!