Welcome to the Progressing Recruiters Lives Everywhere Podcast, brought to you by Amoria Bond.

For our second season, join us as we talk to our board members and leaders to gain valuable tips, advice, and inspiration for your own professional life. From climbing the career ladder to the evolution of the recruitment industry - we'll cover it all.

Within recruitment, there truly are no limits to how far you can progress - so we want to show you how and why working in recruitment could be the best decision for your life and career!

In this episode, your host Jenny Walsh, Regional Talent Attraction Manager based in Amoria Bond's Manchester office, speaks to one of our Managing Directors, Ian Cross.

Ian shares his experiences on the "recruitment rollercoaster" - from starting out at Amoria Bond 17 years ago as a rookie, to the lows of repeated rejection and the highs of now seeing rookies ringing the deal bell for the first time, Ian's insights show how beyond the pain of doing something for the first time lies true success.

Listen on your favourite channel: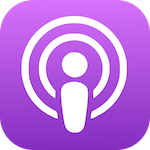 Apple Podcasts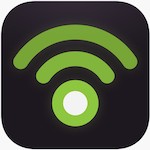 Podbean

If you'd like to discover more about working #InsideAmoria –
Learn about our culture here: https://www.amoriabond.com/en/culture-insideamoria/

Learn about our progression here: https://www.amoriabond.com/en/progression-insideamoria/

And find the latest jobs available here: https://www.amoriabond.com/en/jobs-insideamoria/

Thanks for listening - join us next time for another episode of Progressing Recruiters Lives Everywhere!