From trainee to Managing Director, our 10 Steps To The Top programme gives all our consultants a path to work their way up through the business. This November we're delighted to celebrate the first step of 3 brilliant women who started this year in Germany and The Netherlands. Congratulations to Karoline, Atina and Patricia!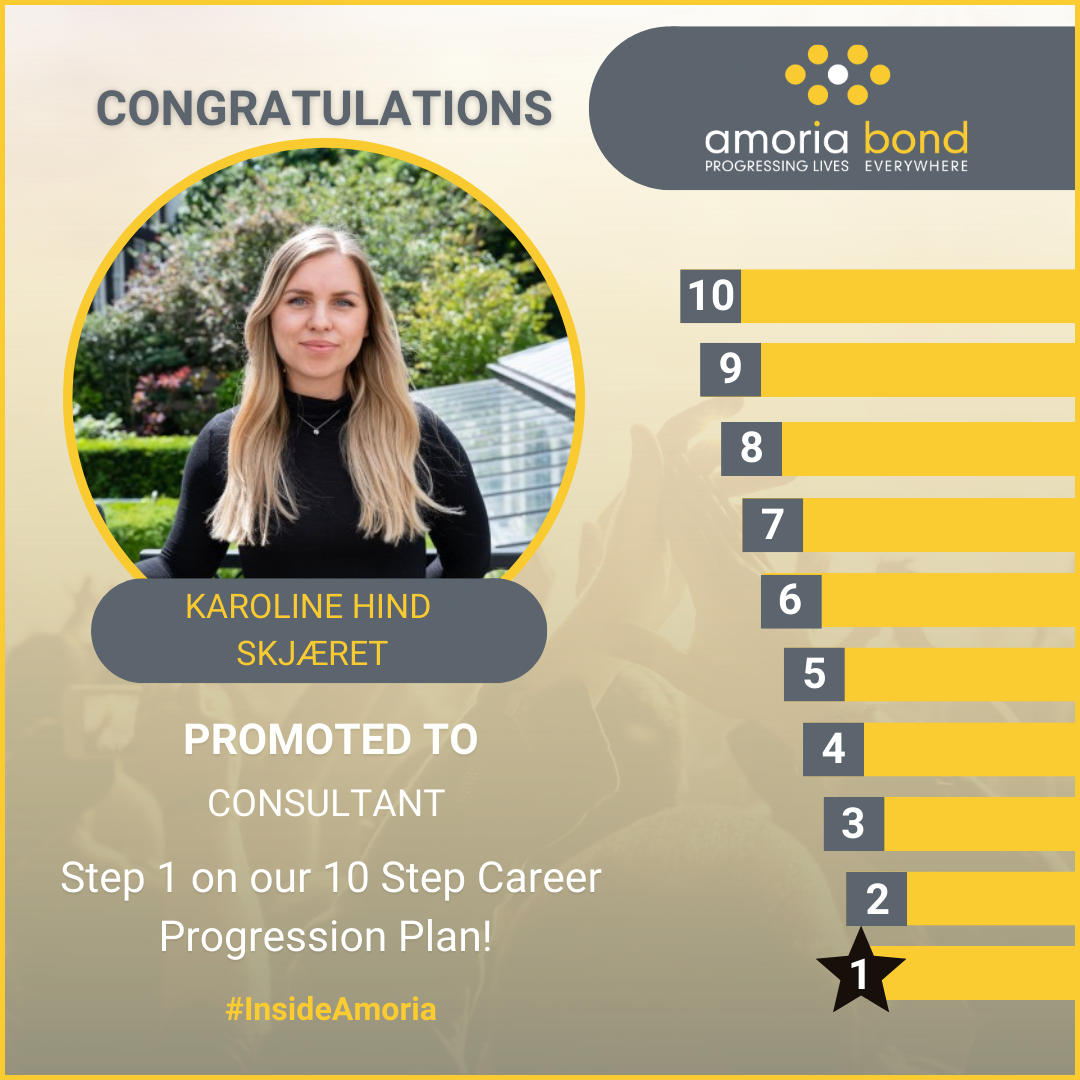 Karoline joined our Amsterdam team in May this year and she really took great steps in the development of our SAP markets in the Nordics. She's brought our services to a lot of different clients who have since returned with even more jobs - a reflection of her GREAT SERVICE! No wonder as her average CV to job last quarter was 6.1! This is one of her major strengths: when she gets an opportunity she fully goes for it, and just 7 months in she's seen amazing success in building a new market.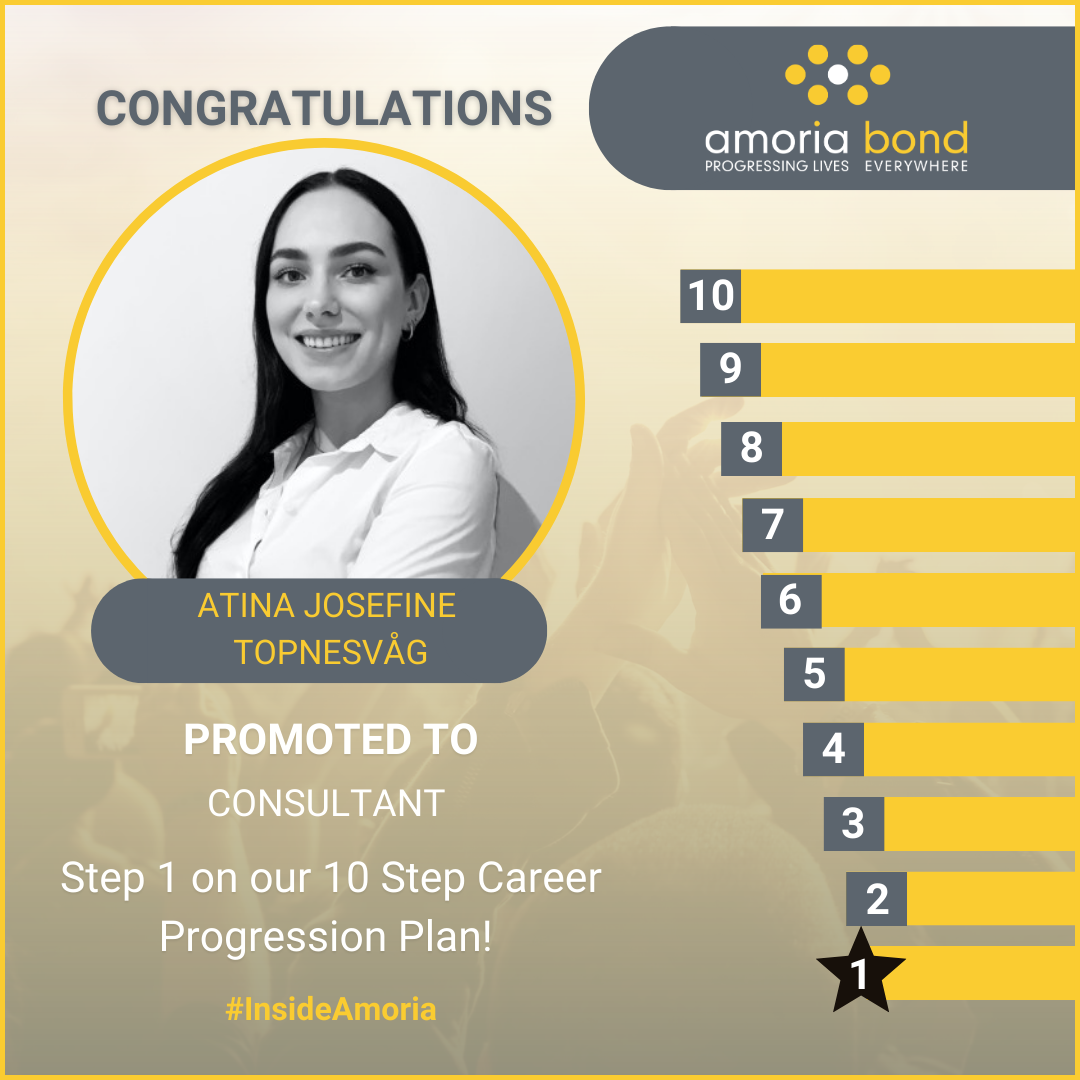 Atina joined a little later in July and got the opportunity/challenge (they go hand in hand) to build the Nordic BI & BIG Data market from scratch. It's fair to say that Atina shows some great talent for the job and some strong resilience when things don't work out (the perils of recruitment!). Even when things haven't gone her way, Atina's picked herself back up and got back on the job, achieving great things in a short time.
Associate Director Daan Fokkema said: "I believe you both are making a great contribution to the NL IT team culture on daily basis and you're both a real pleasure to work with! Congratulations, well deserved and on to step 2: Senior Consultant!"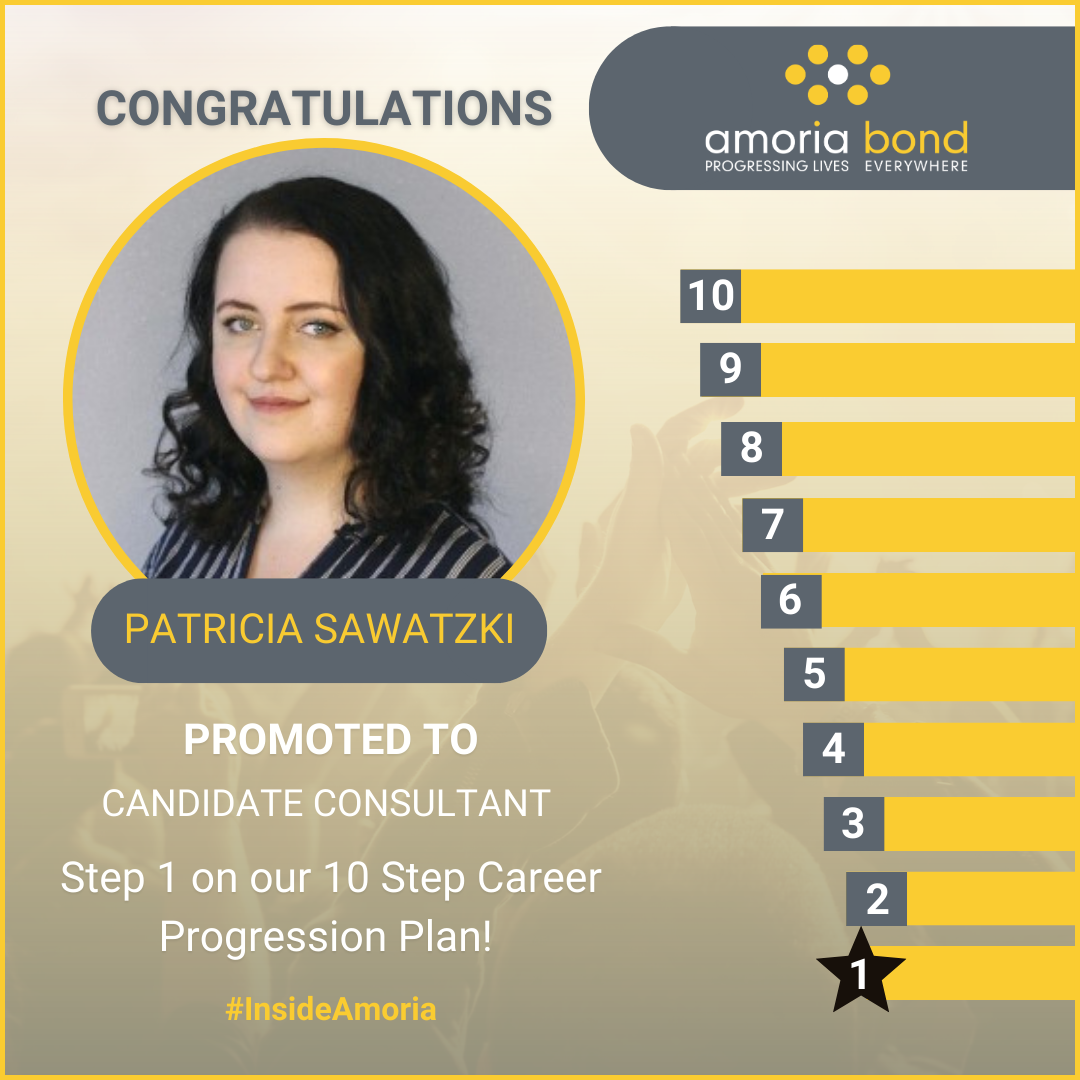 Over in Cologne the team were celebrating another first promotion, this time for Patricia Swatzki.
Patti started with us in February 2022 as a working student and switched to the full-time business as a Trainee Candidate Consultant after about 6 weeks. The first candidate she spoke to became her first placement, after just 7 weeks!
Things didn't go that smoothly all the time: the war for talent led to extreme competition, and a very close and time-intensive candidate relationship was necessary. But Patti never let this demotivate her and put in the extra effort required to support her clients: anyone who still sees the light on in the office after 7-8pm in the evening can be sure that Patti is still sitting here diligently working on her next profile.
She is particularly characterised by her structured, very reliable and quality-driven work - this was also quickly noticed by the customers, who gave us very positive feedback and thus follow-up orders, so that the number of retainers sold increased - going the extra mile is part of Patti's daily business.
Dustin Hoeger, Team Manager, said: "Patricia it is a real pleasure to have you in my team and I am looking forward to your next promotions and numerous placements!"
Congratulations to all!
Progress Your Own Life
We love to celebrate progress within our business and we're lucky enough to do this regularly thanks to our great, ambitious teams and our development culture, including our 10 Steps to the Top programme and award-winning training.

If you want to find out how you can progress your own career, check out our current opportunities or contact our friendly Talent Attraction Team:
UK – Jenny.Walsh@amoriabond.com
DE – Yasmin.Schroeder@amoriabond.com
NL – Marc.Danielski@amoriabond.com