Just a week ago we celebrated three new promotions at Amoria Bond - already we're recognising the progression of another four of our colleagues in our Manchester HQ!
In addition to progressing the lives of all four of these deserving people, we're also planting 100 trees in a location of their choice as part of our 1:10:100:1000 trees commitment to supporting the environment and progressing lives in our global community.
Congratulations to Luwam Gdey, James Reynolds, Paul Jones and Aaron Moon!
Luwam Gdey - Consultant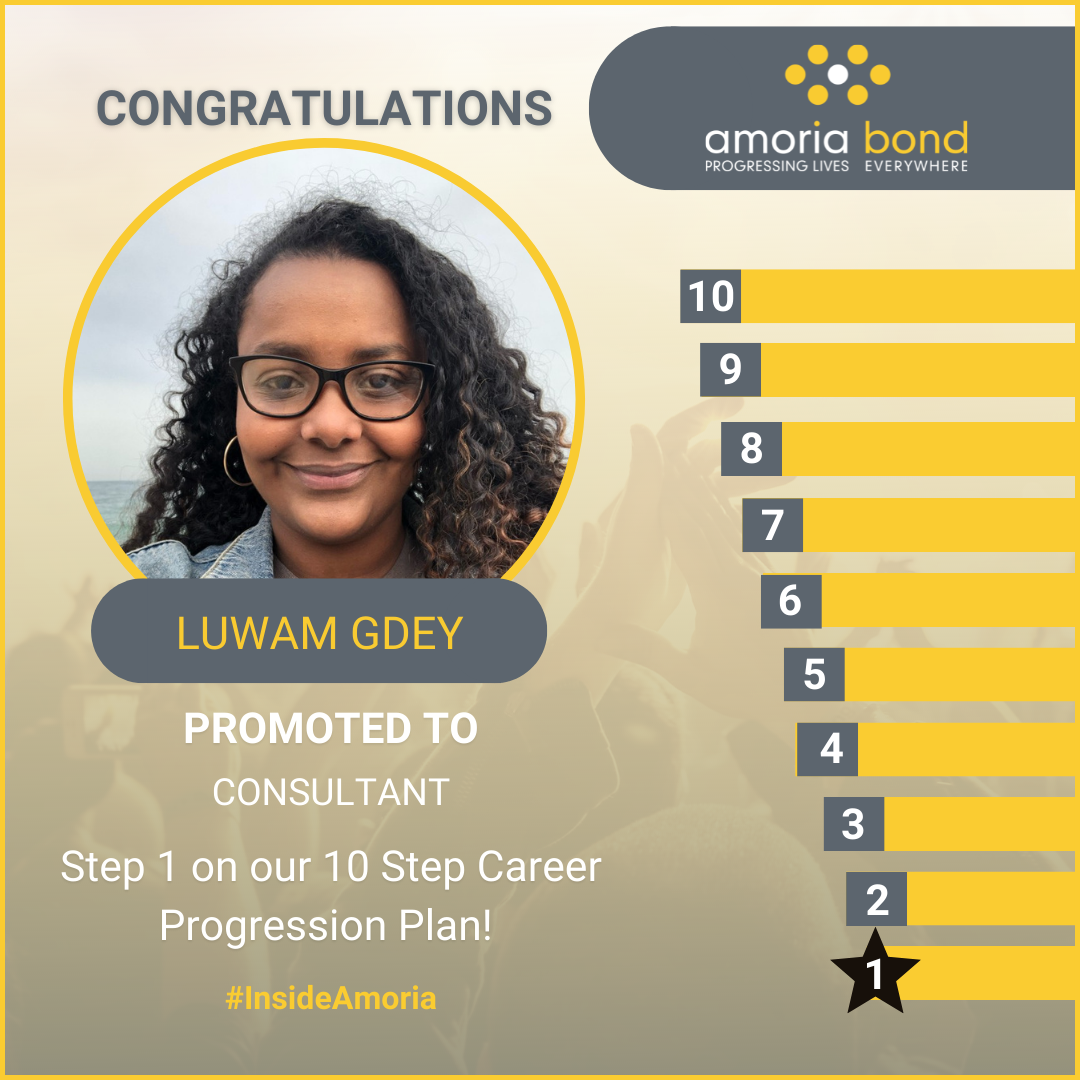 Luwam joined the UK embedded software and systems team as a trainee in September last year. She's experienced all the ups and downs that come with recruitment, but always come back from challenging situations with a positive attitude and receiving glowing feedback from her clients, candidates and colleagues.
Even with difficult to fill positions, she has kept her head up, continued to network and find people, which has paid off massively - so much that other members of the team have been asking her to share her techniques!
She's a regular in the office with social activities, always smiling and positive, and has even joined a committee in the D&I to be a bigger part of the company culture.

Her manager, Andy Bluffield, has said "I am very pleased, proud and delighted to give her this promotion and look forward to what the next steps will be for her. Well done Lulu!"
Luwam has chosen to plant his 100 promotion trees in Ethiopia.
James Reynolds - Senior Consultant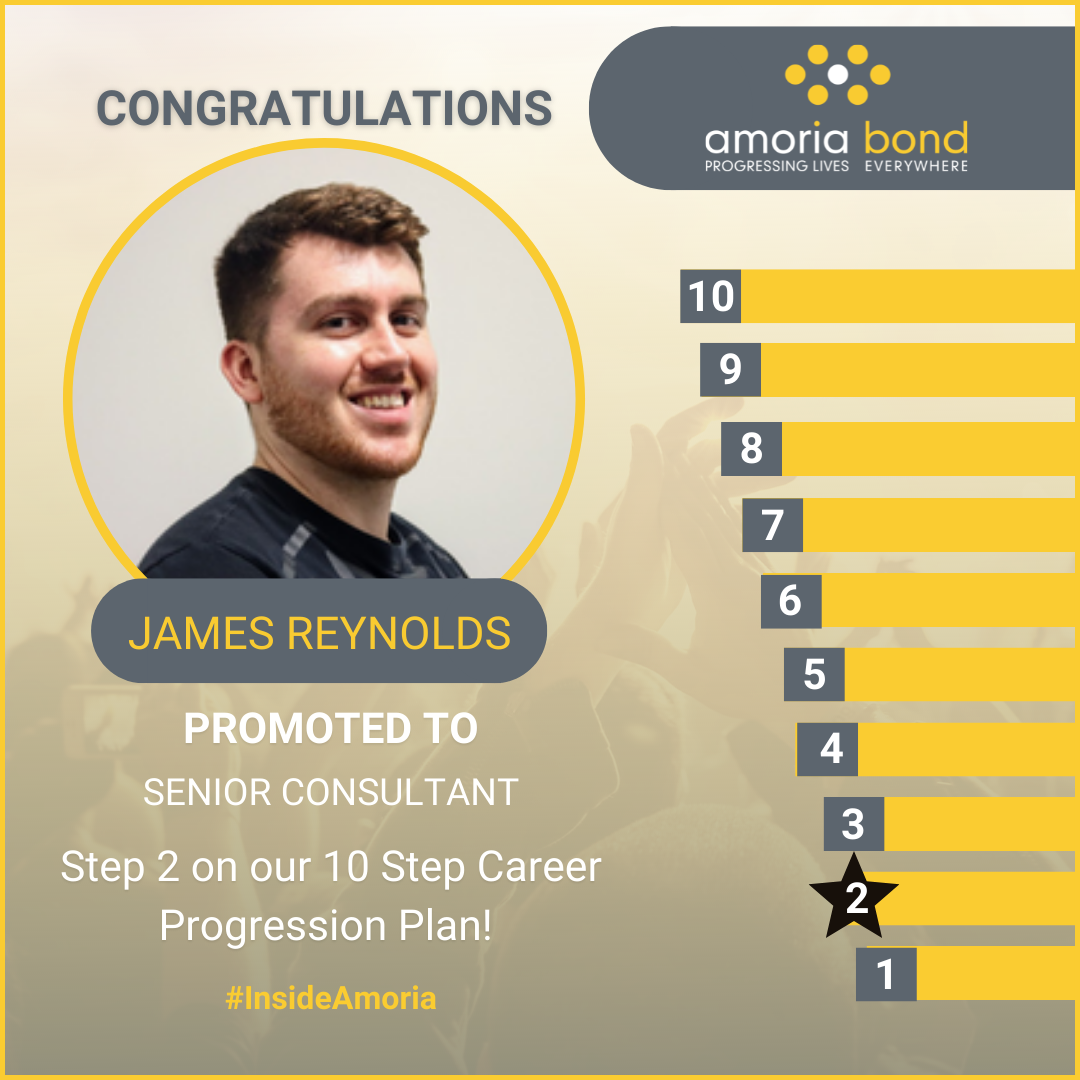 Having also joined in September, James Reynolds has had a meteoric rise to where his is right now, even after starting with a rough couple of months. This is down to his hard work and commitment to not only his role, his clients and candidates, but also the progression of the team. He regularly shares jobs, candidates and market intelligence to help his co-workers and he sees the complete picture and benefit of collaboration within the US Embedded team, as this results in everyone having the potential to earn and progress off the back of it.
His manager, Andy Bluffield said "I am privileged to have him in the team and can see great potential in his capabilities. I am hugely honoured, proud and delighted to give him his next promotion to Senior Consultant and look forward to what the next steps will be in his career development. Well done James!"
James has chosen to plant his 100 promotion trees in Costa Rica.
Paul Jones - Talent Attraction Specialist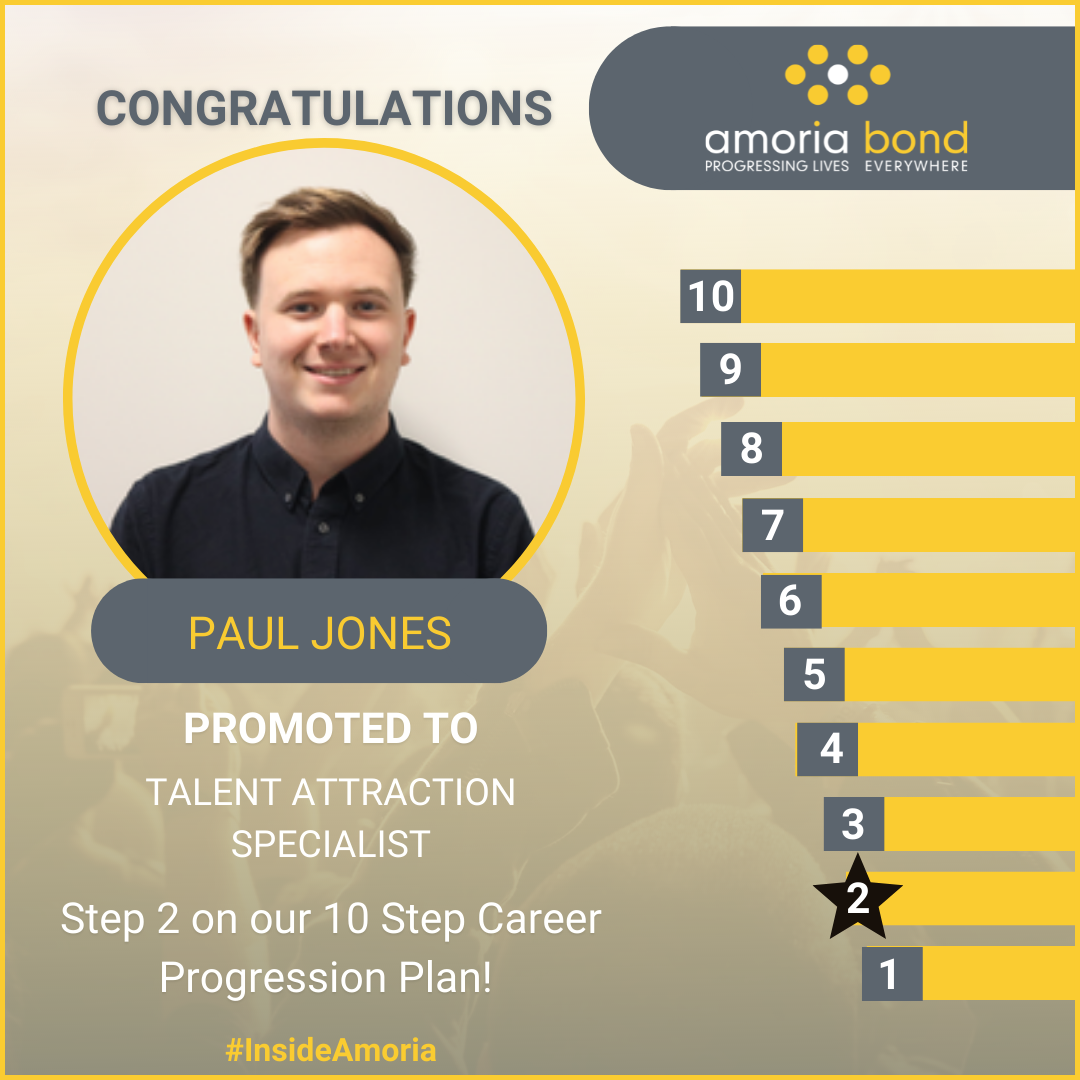 Having started his career at Amoria Bond as a recruitment consultant, Paul moved to our Talent Attraction team four months ago to help us support our internal growth plans. As he lives and breathes PROFES and knows the business so well, he does an absolutely fantastic job in presenting the opportunity here at Amoria Bond and attracting great candidates.

As a member of our social committee he puts the F in PROFES by setting up fun activities and social events for his fellow colleagues.
His manager, Jenny Walsh, said: "I had the pleasure of being Paul's manager when he first started his career at Amoria Bond last year, in fact I was incredibly sad to lose him as a team member when I made the decision to move over to Talent Attraction in December. But luckily for me, Paul loved working with me just as much and came to join me in talent attraction.
It's been a fantastic 4 months, not without it's challenges but Paul does an amazing job at taking feedback and applying it in the search for his next candidate, and overall has made a significant impact to business growth. Congratulations PJ, I'm really proud of you and can't wait to see you progress even further!"
Paul has chosen to plant his 100 promotion trees in Colombia.
Aaron Moon - Talent Attraction Specialist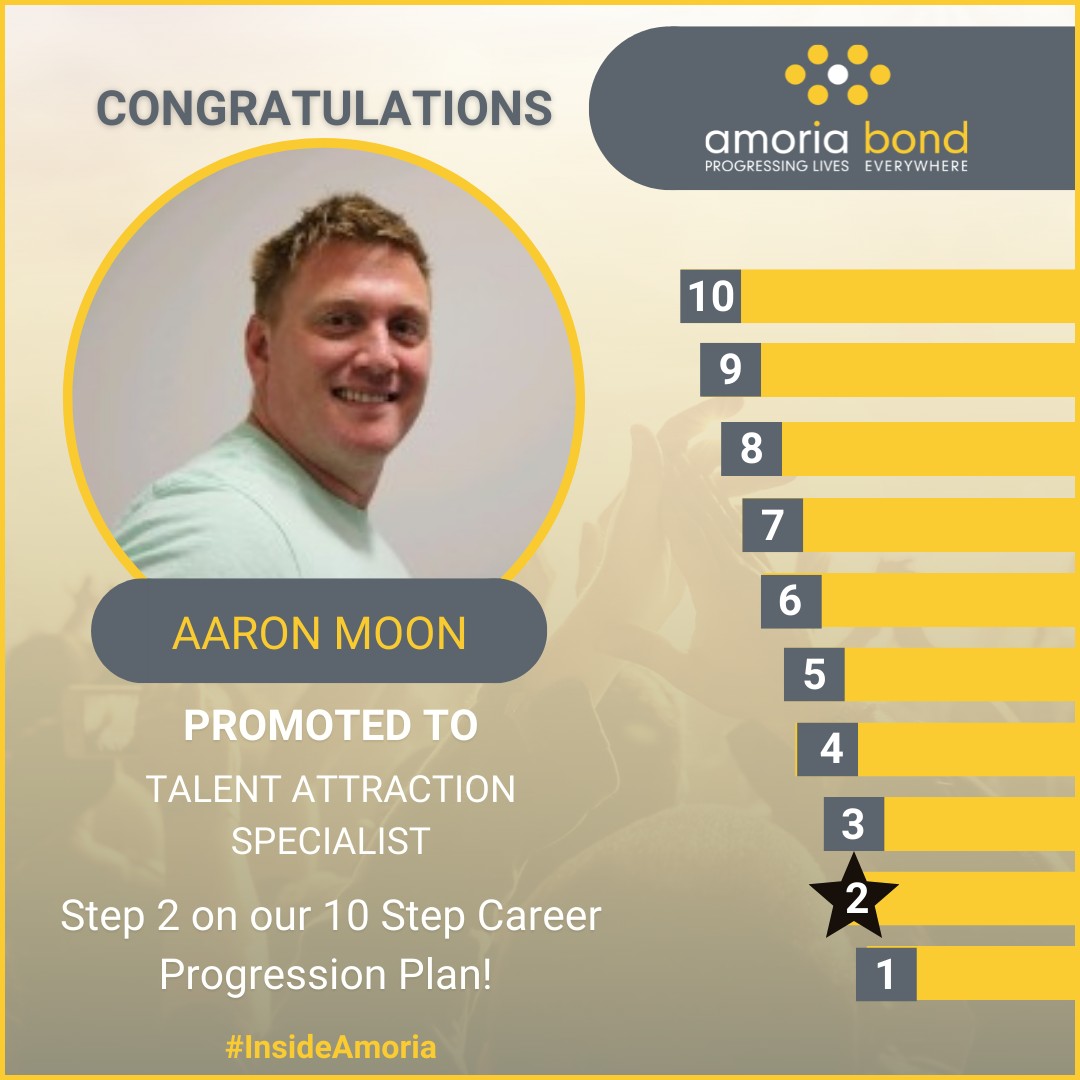 Aaron joined us in April this year, having had no background in an office environment. Despite having never done anything even remotely similar, Aaron took to the role like a duck to water. He threw himself into it with no fear, learning all about the business and the recruitment lifecycle.

Aaron's known for his enthusiasm and his positive and pro-active attitude. He provides an excellent experience for his candidates, and is always there to greet new candidates and make them feel welcome when they come in for an interview. He's become an integral part of the office culture from a social perspective and as part of the D&I committee.
His manager, Jenny Walsh said: "Aaron's done some amazing things in life, he's a high achiever and overall a resilient & impressive guy. To think he's never had a job on the phones before to have had this much success this early on in his career is really impressive, he's understood the processes really, really well and he sells Amoria Bond really passionately. Added to that he's a super inspirational person and he's clearly someone who doesn't let anything get in his way or get him down.
We often say that the job is 20% skill and 80% attitude and Aaron has brings a fantastic attitude every single day, resulting in the early success mentioned- making his first placement after just 2 weeks of being with Amoria Bond! He's PROFES to the max and I can't wait to see what's next for him! Congratulations Aaron!"
Aaron has chosen to plant his 100 promotion trees in Florida.
Join Amoria Bond and progress your own life
Be part of a company that recognises the work you do and offers clear progression targets. Learn all about our award-winning culture and progression opportunities, or get in touch with our talent attraction team, including our newly promoted TA Specialists Aaron and Paul!