Amoria Bond is pleased to announce that Keelie O'Dea has been appointed Global Director of Operations for the Amoria Group.
Keelie has spent the last 12 months as APAC Operations Director of our sister company, Coalese Management Consulting, where she has been instrumental in introducing process improvements and progressing service delivery across the region.
With this promotion, she takes on a groupwide, global role to drive continuous improvements on our service levels and operations as the Group continues to grow and progress lives everywhere.
Chief People and ESG Officer Natasha Crump commented:
"Keelie has already made a really fantastic impact on our CMC business in the APAC region, and I'm really excited to see the many ways that I'm sure she'll be able to develop our operations across the rest of the Group as we grow.
It's also awesome to be celebrating the progression of another woman to a Group Director role as we continue to make huge strides towards true diversity and proportionate gender balance across our global business."
Congratulations Keelie!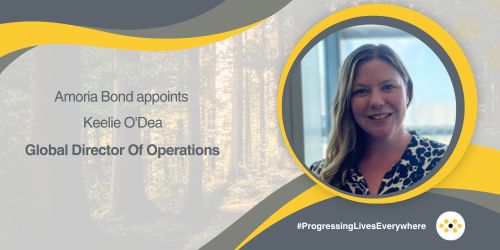 Join Our Team
Want to be part of a fast-growing, global business that allows you to progress your career with a culture of learning & development and a 10-step-to-the-top progression plan that can take you all the way from trainee to director?
Learn more about our award-winning, inclusive and fun culture, or apply now to our current vacancies.