We're pleased to announce that Amoria Bond have been shortlisted as finalists for Recruitment Company Of The Year (£50m-£250m turnover) at the APSCO Awards For Excellence 2022!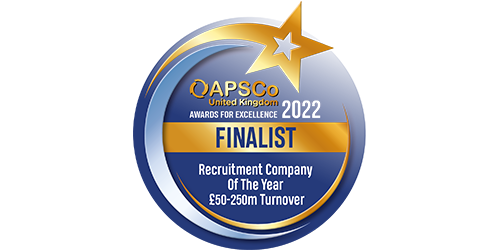 The APSCO awards celebrate high quality and outstanding service across the recruitment sector and are well known for their prestige and exceptionally high standards.
Amoria Bond's rapid international growth over the last few years and our ongoing commitment to our goal of Progressing Lives Everywhere - including providing the best service to our clients; creating a unique, diverse and fun workplace culture and making a difference to our global community through initiatives like planting trees or our volunteer trip to build a children's refuge and soup kitchen in Peru - all help us stand out amongst the very best of the industry.
We're looking forward to the next stage of face-to-face interviews with the APSCO judges this week before the final awards are announced in September.