We are so proud that Amoria Bond's dedication to progressing the lives of our people has been recognised by the prestigious REC Awards, who named us People Development Business of the Year 2021!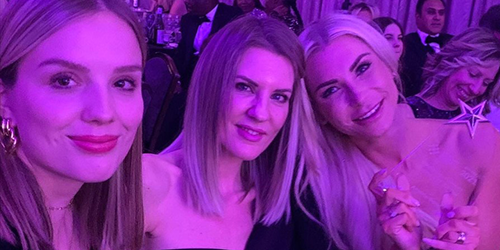 Developing our people is one of our leading aims at Amoria Bond, and our learning and development team go above and beyond to deliver essential support to all our employees every day, helping them realise their potential and progress their lives.
It's thanks to this support that 1 in 2 recruiters have been promoted this year and why 90% of our leaders reached their positions after joining us as trainees.
Representing Amoria Bond at the REC Awards was ESG Director Natasha Crump, who said:
"We are both delighted and proud to have won REC's Best People Development Award again this year. Developing and progressing our people is at the heart of our Group strategy and has long been a top priority for us. We want everyone who works here to feel supported and empowered to achieve their potential and progress their lives. That's why the business continues to invest so heavily in our L&D programme year after year, ensuring it remains relevant and impactful for our employees and attracts the very best recruiters and trainees to work for us. We have a strong coaching and value-led culture where colleagues proactively help and support each other to succeed – one of the many things that make us so unique and, I genuinely believe, one of the very best places for recruiters to work and develop.
A special shout out to our L&D team of specialists around the world who have played such a crucial role in ensuring training across the Amoria Bond Group goes from strength to strength and remains the best in the industry. After all, the W in our GROWTH strategy literally stands for World Class Training!
Well done everyone!"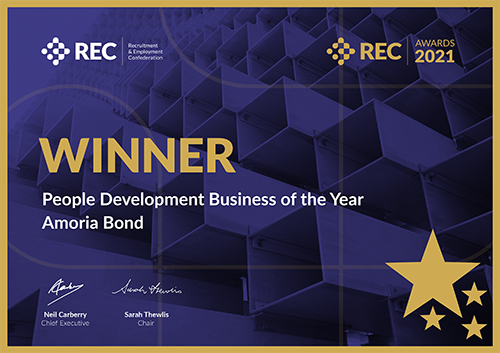 You can learn more about our award-winning learning and development programmes, our 10 step progression plan and our proven record of people development here, and you can apply today to join our team and progress your own life.