It was smiles all around for Amoria Bond at the Global Recruiter 2021 awards as we celebrated winning both 'Best Client Services' and 'Best Overseas Operation' awards.

The judges said we were "stand out winners" in both categories. Specifically for 'Best Client Services', the judges noted our "Great Diversity, Equality and Inclusion initiatives, high NPS scores and true commitment to service backed by growth." Also commenting that our "Development of best service charter and steering committee shows real commitment to the best foundations for success."
And in the Best UK Overseas category, they highlighted our Very strong involvement with and understanding of destination countries; Great customer service and candidate experience; Strong supporting case- studies; Internal training; Wellbeing resources; Corporate Social Responsibility strategy, charitable projects, charity days and tree planting. Summarising by saying: "An all-round strong entry with some exceptional activities leading Amoria Bond to being the runaway winner for the Best UK Overseas Operation."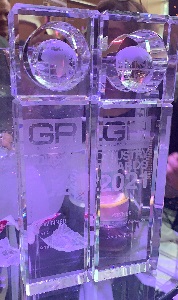 Our ESG Director, Natasha Crump – who was amongst our delighted team who attended the awards ceremony on behalf of the company - said: "These award wins are truly something EVERYONE across the Amoria Bond Group can and should be very proud of. Notably, this is the second major award win this year, specifically recognizing the strength of our Client Services thanks to the 'best service' charter commitments everyone across the business helped shape and embed in our business and that we all strive to live out every day in our dealings with each other, our global clients, candidates and wider community.
It's been a tremendous performance across our business, partnering exponential international growth and market diversification with significant enhancements in our service offering and the value-add we provide our clients, whilst also delivering on our ambitious diversity and inclusion commitments and developing our employee value proposition to attract, retain and progress the very best recruitment professionals. I am personally very proud to be part of such a great team."... We couldn't have put it better ourselves!
If you're ready to work for a multi-award-winning recruitment company then check out our current vacancies today.
Or if you are a client looking to work with a reliable, high-quality recruitment partner who can add significant value then get in touch today.