Winning an industry award is always a great honour, but there are some that really mean a lot to us, and for a company that is so focused on Progressing Lives Everywhere, regardless of the differences between us, this one hits close to our hearts.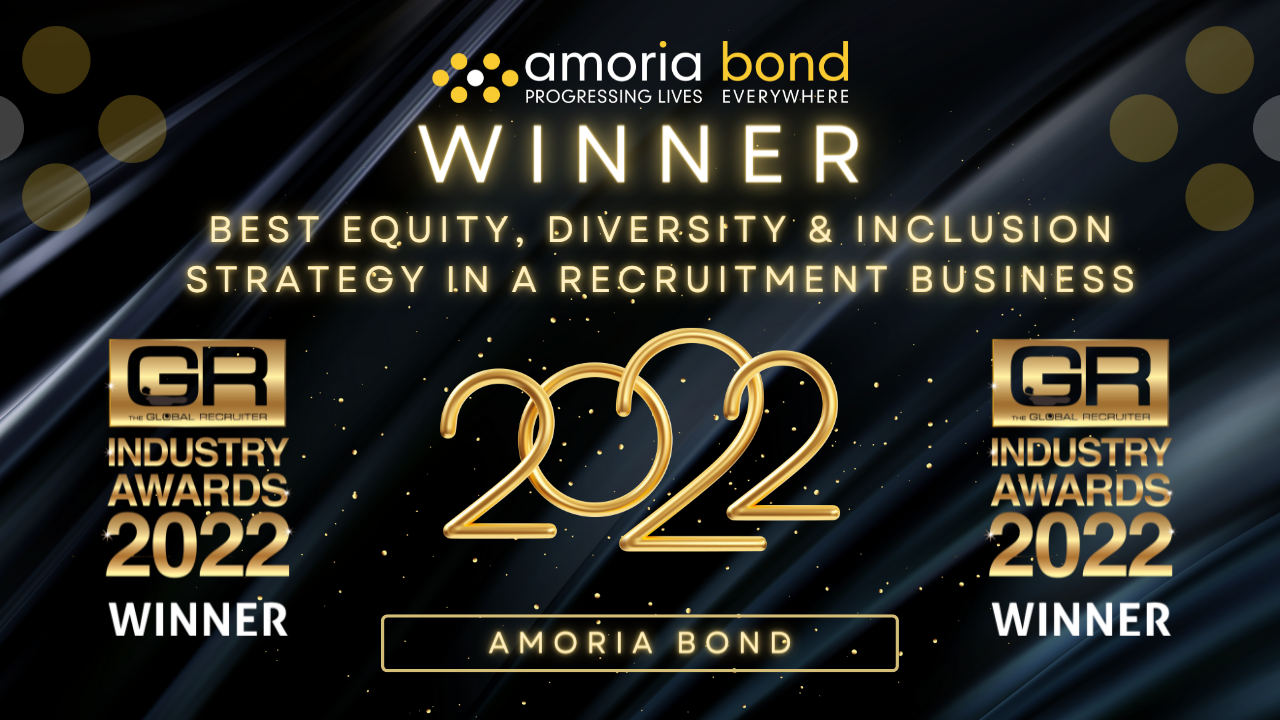 We are incredibly, overwhelmingly delighted to have won the 2022 Global Recruiter Award for "Best Equity, Diversity & Inclusion Strategy In A Recruitment Business."

Our E,D&I commitments grow all the time; as we learn more we add new initiatives and introduce further changes within our business. As we always say, we're not 100% perfect, but we're committed to developing the kind of action-led, sustainable initiatives that will continually improve our culture and industry for everyone.

We know how dedicated we are and the work that goes into our E,D&I plans from people across the business, so it means a lot to also have that recognised by a body as prestigious as the Global Recruiter Awards. Even better to hear the judge's description of our E,D&I work was summed up in a single word: "Amazing".

People and ESG Director Natasha Crump commented on the win:

"I'm absolutely delighted to have won this award, and am incredibly proud of the whole company, but especially our Founders for their backing, belief and investment in making real change happen, and of course, our amazing, dedicated D&I Committee and #InclusionAdvocates across the Group!

We have much more to do and big plans for 2023 and beyond to build on the strong E,D&I foundations we have built. But for now, we are celebrating across our global offices, and I'm personally absolutely buzzing!!!"

Learn all about our award-winning Equity, Diversity and Inclusion, and get in touch with our recruitment specialists to learn how we can help you improve your own E,D&I strategy for inclusive hiring.