Progressing the lives of our communities and creating a positive impact is a key part of our Best Service Charter, which is why our CSR initiatives are so important to our work at Amoria Bond. We're very proud of the excellent charity work we completed last year, and in 2022 we want to build on this so we can continue to successfully support charities and communities that are close to our hearts.
One very special project, that we have now been supporting for ten years with our charity partner Project Peru, involves supporting the residents of Las Laderas, a shantytown in the foothills of the nation's capital, Lima.
We can proudly look back on various actions that we've been able to take through the Amoria Bond Charitable Trust. Between 2011 and 2017, for example, we supported the construction of 101 houses that provide a home for more than 500 of the neediest people in Las Laderas. In 2019 we opened our second soup kitchen, which provides food for hundreds of people every day and is a safe place for social, health and educational services.
For 2022 we're continuing to support the region in the aftermath of the pandemic. In communities like Las Laderas, where there is no basic infrastructure or medical care, the impact of Covid has been brutal and devastating. Children have been left orphaned and homeless, with few community facilities available to support them. While the spread continues, the demand for help is bigger than ever.
We've already planned our next mission: to build a new accommodation wing at the Children's Refuge, which will allow them to look after more young people for longer. The current facilities can't cope with the number of children requiring help, and adolescents - especially boys - as young as 13 are being forced to leave and fend for themselves, with nowhere to go, no access to schooling and no opportunities available to get them out of poverty. A new building will allow Project Peru to expand their shelter to continue caring for and keeping teenagers in education, so they have a better chance of finding new opportunities and breaking the poverty cycle.
And by working with construction workers within the region, this initiative will also benefit the community by creating local jobs for builders, tradespeople, teachers and refuge staff. Our own support teams will help - we have volunteers planning to travel to Peru in Autumn 2022 to help with the building construction.
How we're raising funds for Project Peru in 2022
Throughout the year we're running several initiatives to raise funds for Project Peru, involving all of Amoria Bond's global employees.
Our charity raffle, held at the end of last year for our AGM, raised over £8,000 for Las Laderas. This generosity from our teams meant that we were able to send 170 care packages of essential items - including food, milk and toiletries - to some of the poorest families on Las Laderas AND make the first payment towards the building of the new accommodation wing at the refuge.
In January we launched our latest AB Active Challenge to boost our employee's health and wellbeing while also raising money for the refuge. Everyone at Amoria Bond was encouraged to join in and collectively walk, run, swim and cycle the distance from our Manchester HQ to Dallas, where we'll be opening our newest office later this year.
The total distance is 7,413km and for every km travelled the company donated $1 to the building project.
We're so pleased that the challenge was taken up by 95 of our colleagues and their friends and family members, with everyone getting active in the name of charity and raising a total of $7,413km.
You can help support our cause or add to the funds being raised for the project on our justgiving page.
Our ongoing support of Project Peru
Project Peru is a UK registered charity who run the children's refuge in Las Laderas, providing a safe place for vulnerable children from impoverished families to live and learn. The refuge is staffed entirely by local people and volunteers, and relies entirely on donations, receiving zero government support or funding.
The Amoria Bond Charitable Trust has partnered with Project Peru for over ten years, during which time we've built 100 houses and two soup kitchens. We've developed a close relationship with the staff and children at the refuge and have seen first-hand the positive, sustained impact they've had on the lives of the children they look after.
We receive regular updates and pictures from our friends in Las Laderas, such as these beautiful recent images from the shelter: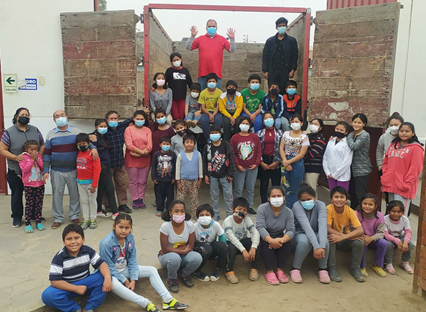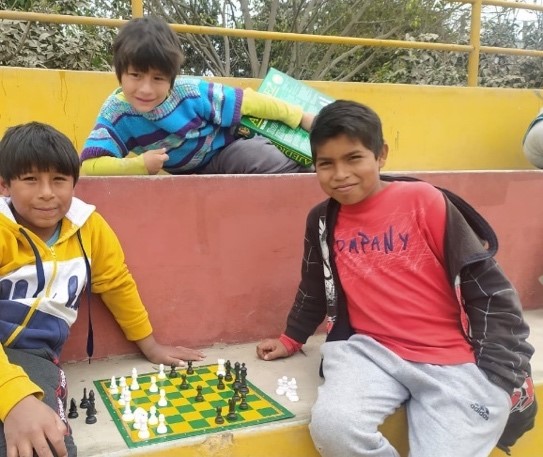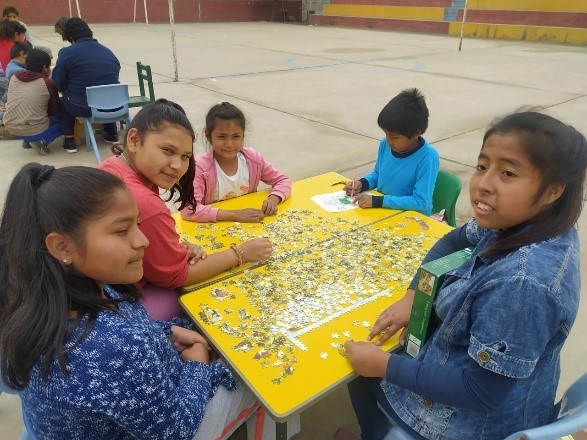 We hope to continue giving back to the Las Laderas community as much as possible in the future and look forward to our plans for 2022! To read more about our culture of social responsibility and many other initiatives, check here.