Congratulations to Marc Danielski! For the second time this year he's been selected as our Most PROFES colleague of the month!
Each month, colleagues from all locations nominate a person who they feel has represented our PROFES values - Positivity, Respect, Ownership, Fun, Excellence and Success - in a special way. For November, the choice went once again - and well deservedly - to Marc, who recently decided to take on a new position within Amoria Bond, aiding the growth of our local teams.

Despite starting his new career path as Talent Acquisition Team Manager and taking on the new challenges that came with it, Marc maintained his old strengths. He has always shown dedication and commitment to finding solutions; helping wherever he can; always motivated to develop and improve and driving the same for Amoria Bond. His colleagues have described him as the embodiment of PROFES values!
In addition to Marc, we also congratulate Anna-Maria Kaiser from the Amsterdam office and Sam Ingram from our Manchester office! Both were voted last month's Rookie of the Month. Sam showed a consistently good performance despite the fact that he is completely independently expanding our presence in Sweden. Anna-Maria also more than deserved the award through her effort, diligence and motivation to also work some weekends for her success! Congratulations to both of you!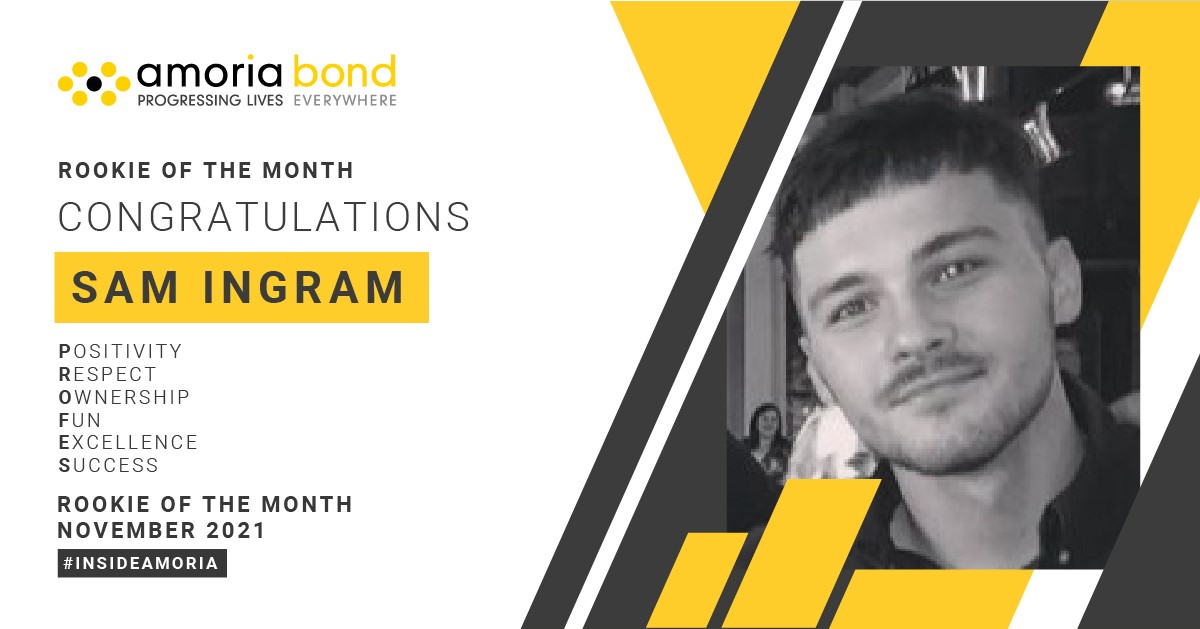 As PROFES of the Month and Rookie of the Month winners, Marc, Sam and Anna-Maria get to enjoy a place on the next Lunch Club. If you have the PROFES attitude, you too could enjoy Amoria Bond's fantastic, inclusive culture and benefits. Find out more about life #InsideAmoria or get in touch at workforus@amoriabond.com!