Congratulations to our joint PROFES of the Month winners: Luuk Streef and Rajindha de Mel!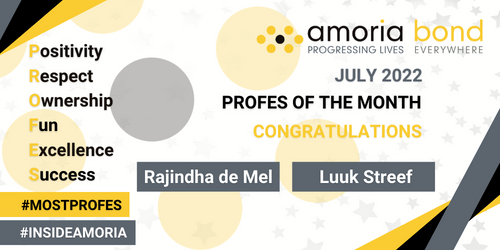 Every month Amoria Bond staff vote for the person they believe has best embodied our PROFES values: Positivity, Respect, Ownership, Fun, Excellence and Success - with the winner inducted into the PROFES hall of fame and welcomed onto our monthly lunch club!
This month the competition was fierce, with over 40 nominations from across the business - which in itself is a tremendous result that shows how deeply our values are embedded within all our teams. And with competition this close, it's a wonderful result to end up with joint winners who have lived and breathed PROFES over the last month and been recognised by their colleagues.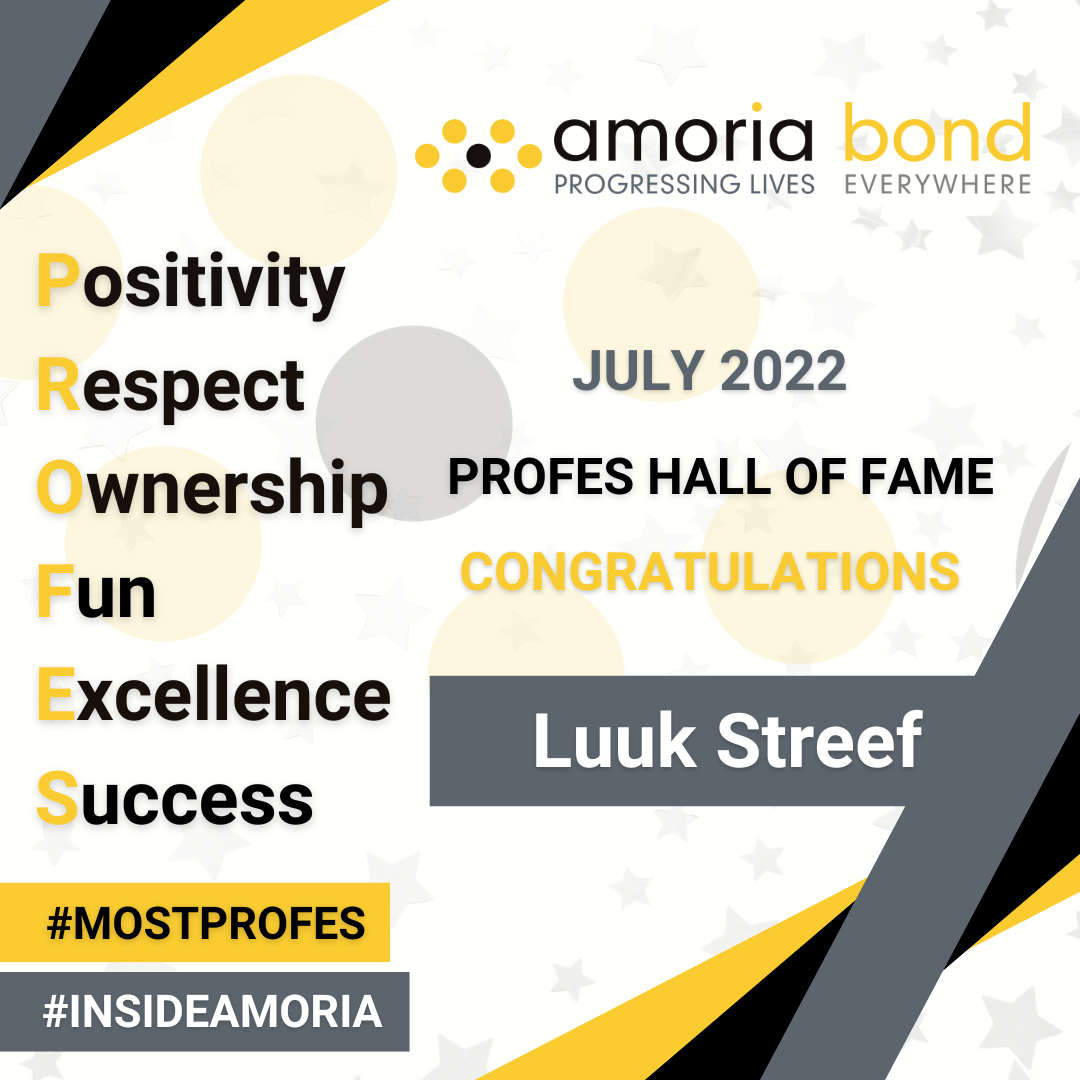 Luuk Streef is a highly valued asset of the Legal Team and always makes himself available to support his colleagues across the group. Last month he covered the Legal Affairs for both the German and Dutch Office. He is always quick to respond to queries and eager to help out, and he does all of this with a smile on his face. Luuk makes us laugh and keeps the spirits high in the office even when under pressure.
This award is extremely well deserved!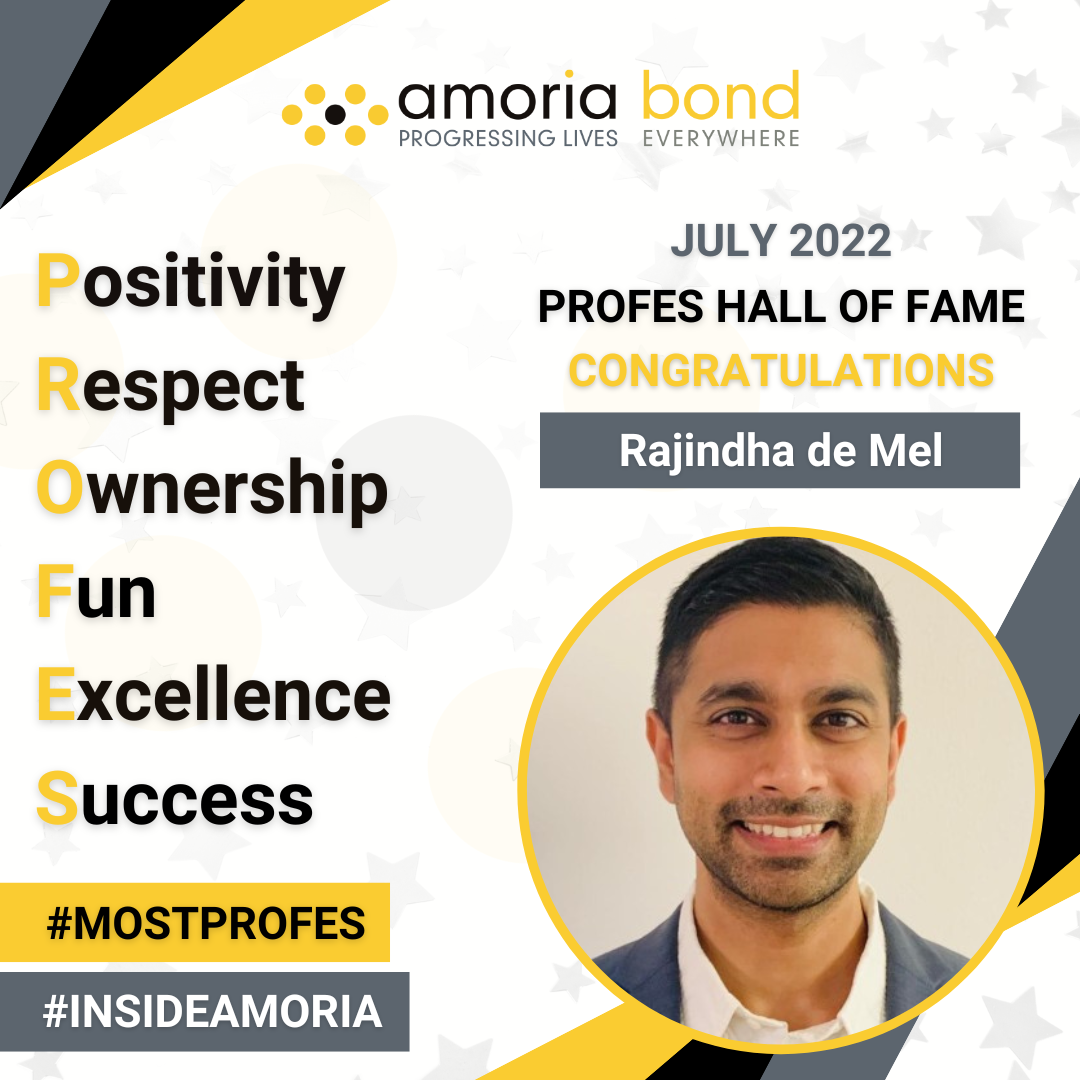 Rajindha de Mel joined the business 18 months ago as Credit Controller and was promoted to a Leadership role earlier this year. He's done a fantastic job supporting the team whilst focusing on quality – delivering accurate invoices and building relationships with key customers. He stays calm, positive and focused no matter what, even when the pressure is on; he truly lives and breathes PROFES on a daily basis.
Congratulations to both winners!
Be part of the best recruitment company to work for
Do you have the PROFES attitude that suits our amazing, inclusive culture #InsideAmoria? Learn more about what it's like to work here or apply today to our latest positions in Manchester, Amsterdam or Cologne.