We have a whopping THIRTEEN new promotions to celebrate at Amoria Bond - just in time to close a successful 2021 and ring in the new year! Massive congratulations to: Jana Strobl, Pierluigi Gaeta, Mariano Mei, Floris Peereboom, Jenny Walsh, Hussein Salim, Till Stetter, Christof Schäfer, Dustin Hoeger, Maaren Roest, Tobias Zwadlo, Basma Shamoun, and Andy Bluffield!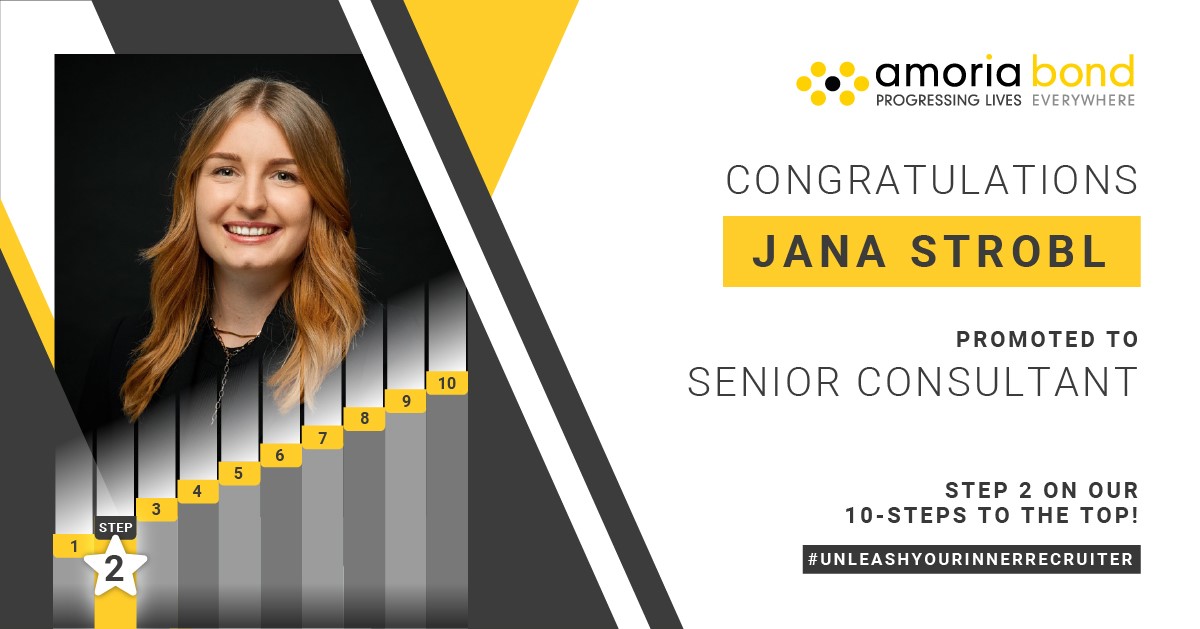 Jana only started with Amoria Bond in 2021 as a rookie - and can now already proudly announce her second promotion with us! She is now a Senior Consultant, on level two of our ten-level progression plan, thanks not only to her diligence and hard work, but also to her ability to always stay motivated and on the ball.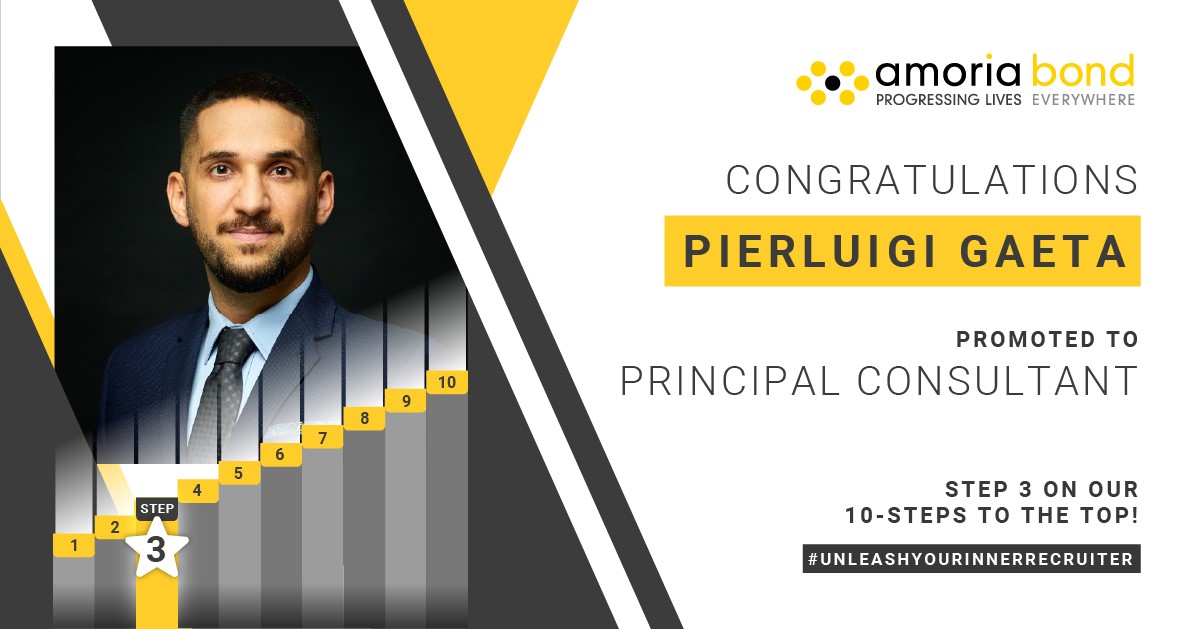 Since joining us in January 2020, Pierluigi has had a stellar career and has now been promoted to Principal Consultant, step 3 on our 10 steps to the top! Matthias Günther, his and Jana's manager, said of the two: 'I am proud to have you in the team! Not only because of your personal and professional success, but also because of your positive and kind-hearted personalities'.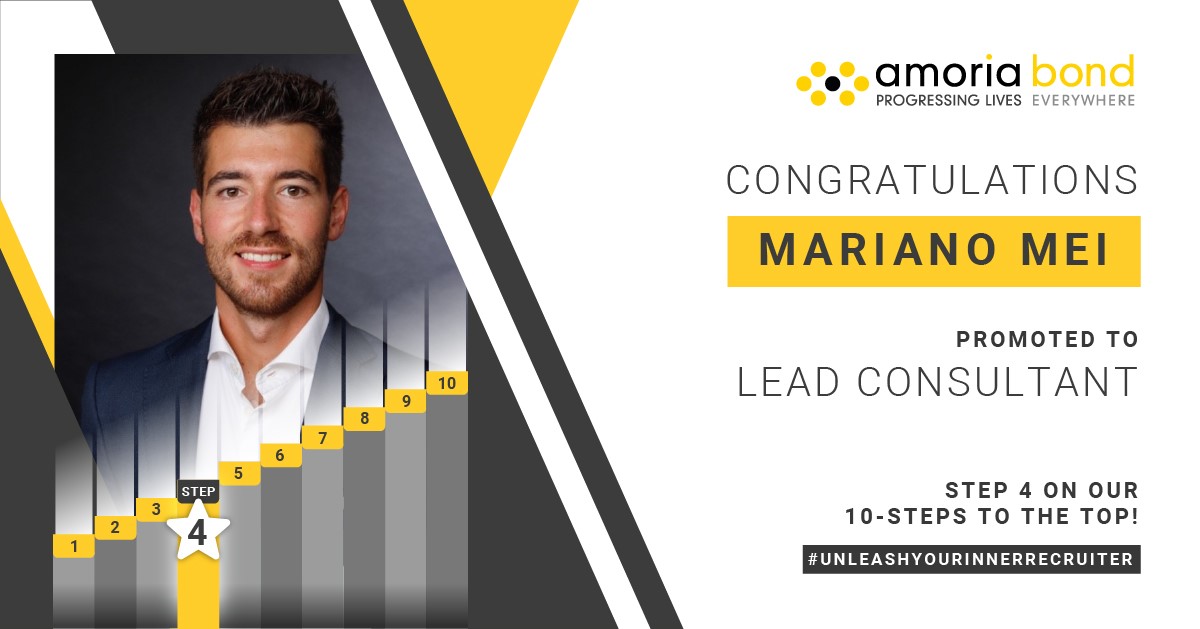 Recently, Mariano has been stepping up as the leader of the German SAP team. According to his manager Jorn Klaver, he is always going the extra mile, puts in plenty of hours of work and takes ownership in the office. A well-deserved promotion to Lead Consultant!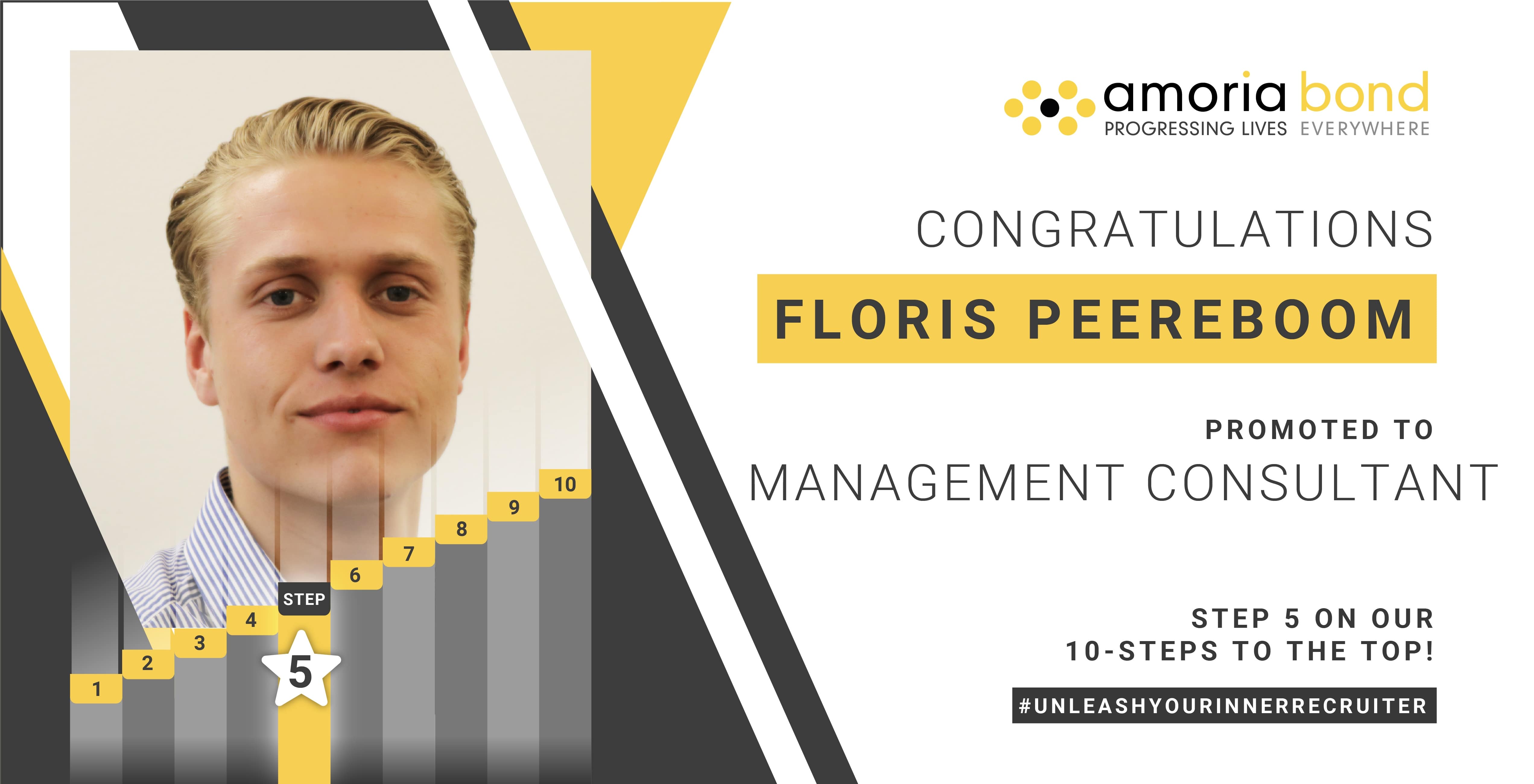 Floris has now reached step 5 with his promotion to Management Consultant! According to his manager Andrew Barrow, he is often referred to as "Mr. Consistent": hard work, a good process, high standards and a great level of positivity and optimism have brought him this far
Jenny, having spent over 7 years with Amoria Bond as a Recruiter and previously working her way up to Lead Consultant, will now be taking on a different challenge with the company, as Senior Talent Acquisition Manager. With her expertise in recruitment, she will now ensure that our firm is equipped with the best people internally to deliver on our ambitious growth plans.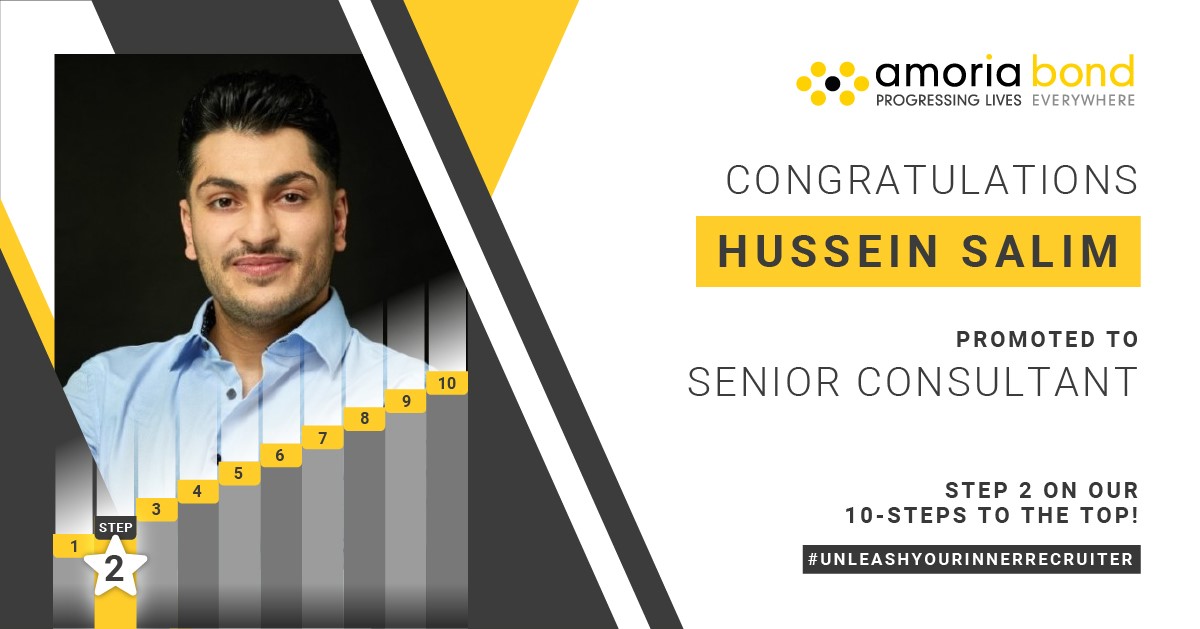 As part of Matthias Günther's team, Hussein was able to celebrate his promotion to Senior Consultant along with Jana. His positive mindset and will to never give up have brought him where he is now and made him an integral part of the team!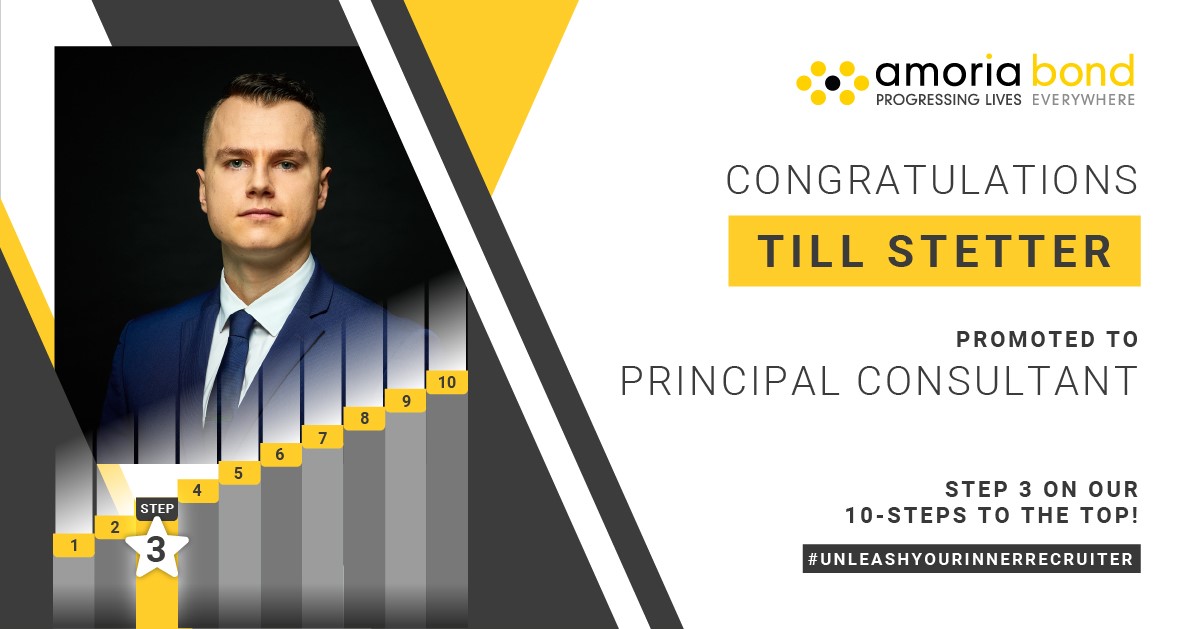 Till, who has now promoted to Principal Consultant, has been very bold in the goals and targets which he has set for himself, has been very honest in his assessment of what he needed to start / stop / continue doing and he has taken action to make changes!
With promotions to Principal, Senior Principal and now to Lead Consultant in 2021, Christof had a very strong track record over the year in both his own and his team's performance. His energy and great team focus are definitely key parts to his success.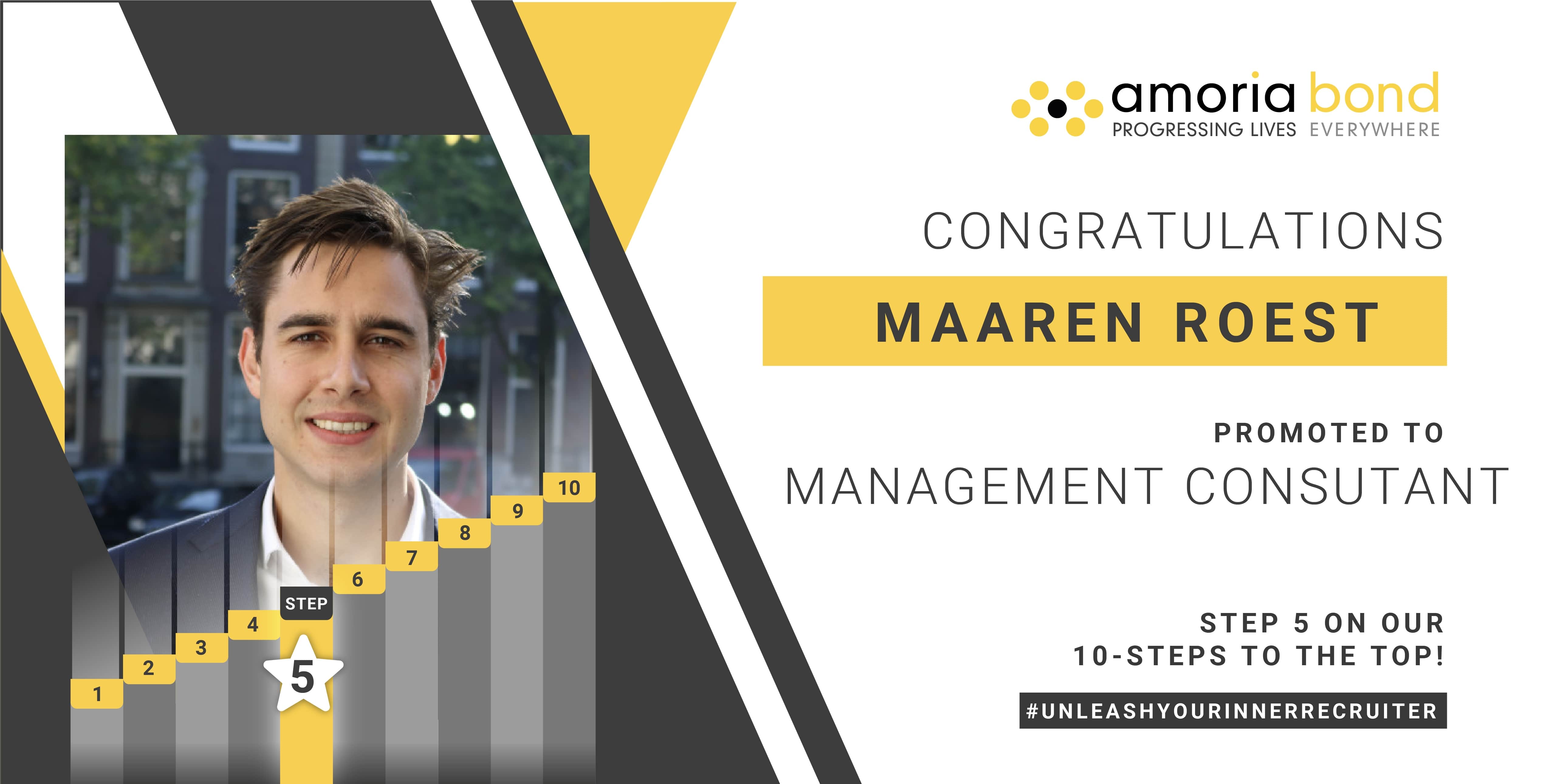 Maaren has taken his business to new heights this year, showing even better results than the (also very successful) years before. In just over 5 years, he has now hit his 5th promotion and can call himself a Management Consultant.
Tobias can look back on a very successful year as well: He got his well-deserved second promotion to Senior Consultant! Among many other things, his manager Dustin highlighted his dedication as well as his sincere personality, making him a great person to work with.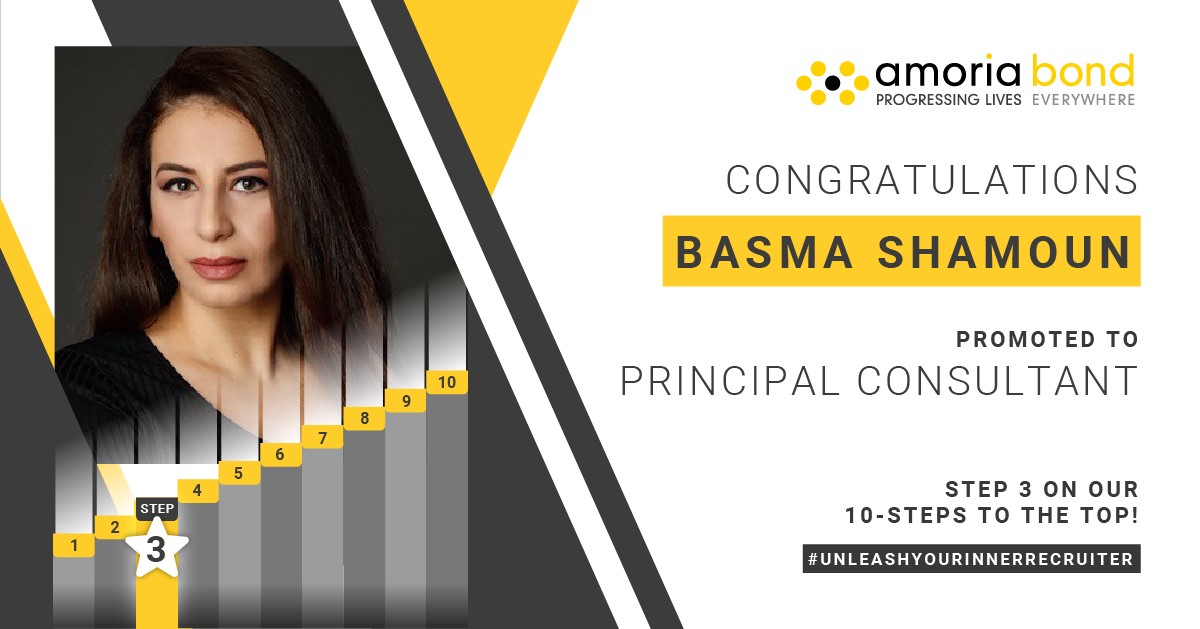 Basma has been involved with shaping the vision and success standards within her team, as well as stepping up to help with training and development of some of the new starters this year, acting like a Principal Consultant before becoming one!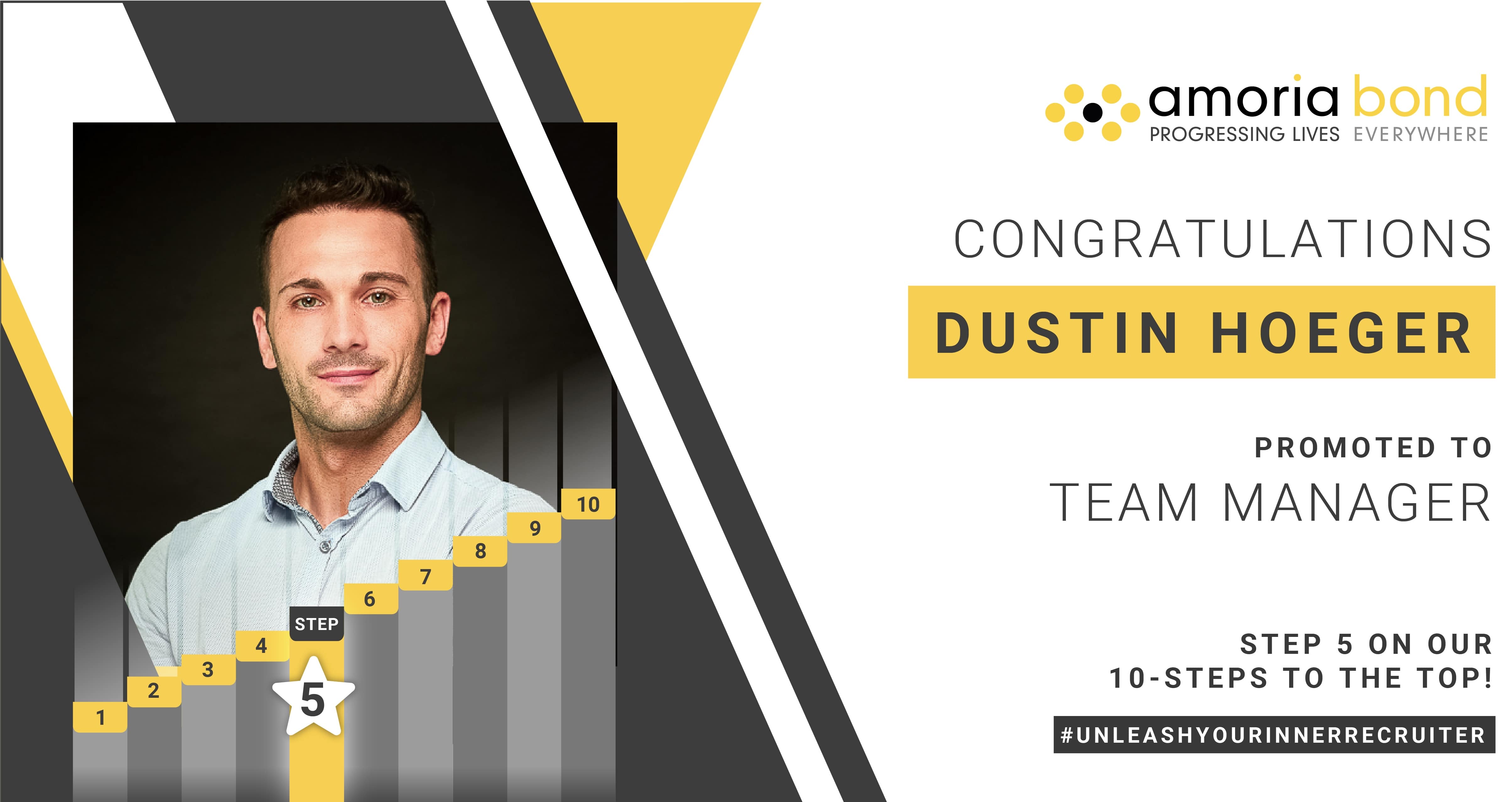 Dustin has doubled the size of his team and helped to progress lives of others in many ways this year. Therefore, after now four years of putting in hard work at Amoria Bond, he definitely deserves his promotion to Team Manager – step 5 on our progression plan!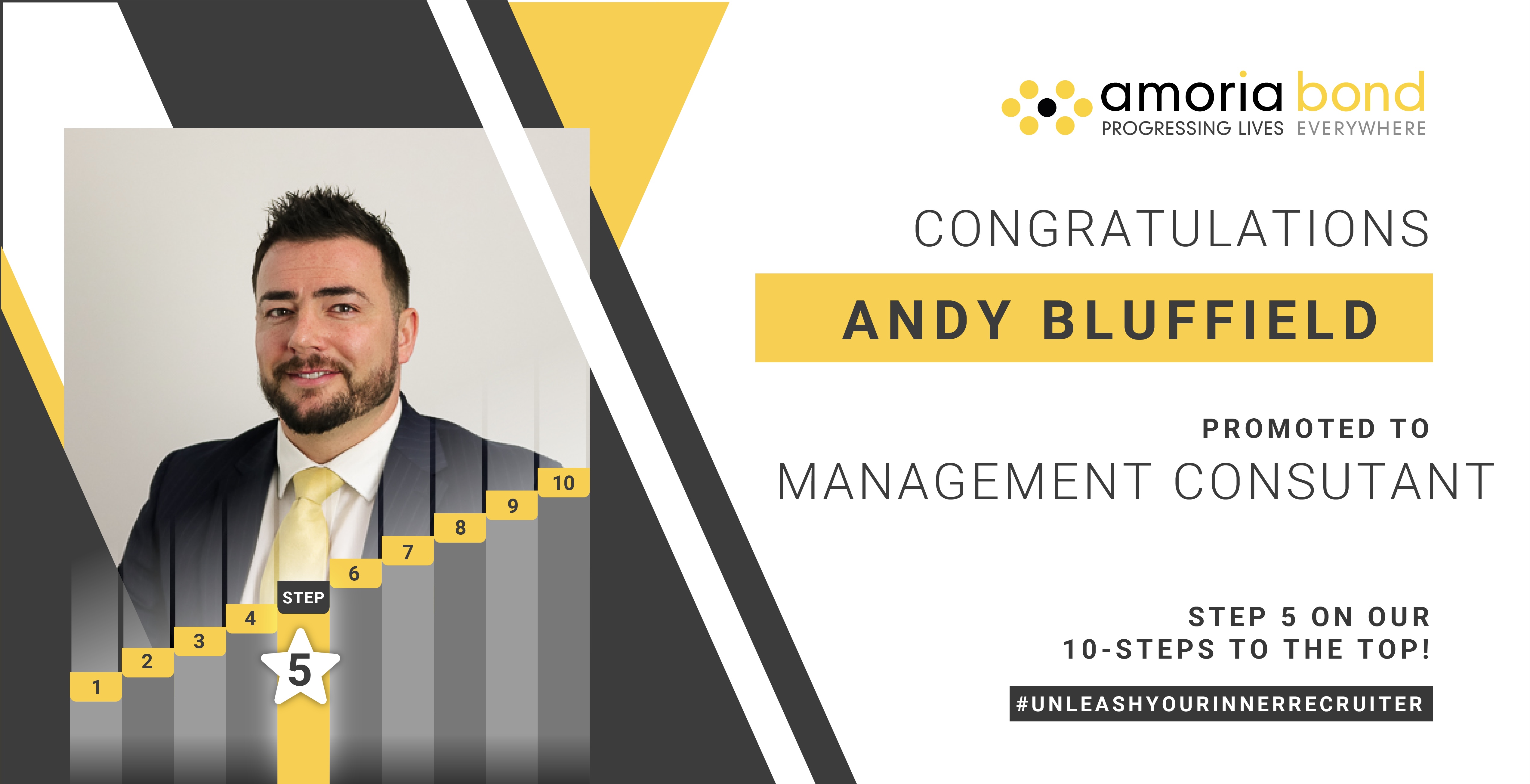 Last but not least, we congratulate Andy to his promotion to Management Consultant! In the words of his manager Paul Francis: "He's a great recruiter, commercially astute and always impresses his clients and candidates with the depth of technical knowledge he has on the subject matter".
Congratulations to all and to the other 58 people who were promoted this year!
We're proud of our commitment and record of progressing the lives of the people who work for us by providing opportunities to work there way up through the company, including our ten-step progression plan setting out the goals needed to rise from trainee to director. If you want to be a part of a company that provides brilliant personal and professional development opportunities, contact workforus@amoriabond.com or check out our internal vacancies.