Once again, Amoria Bond is celebrating the progression of our people - this time four at once! Congratulations to Eduard Turganov, Celia Daubagnan and Rosalie Tjallinks from our Amsterdam office, and Giuseppe Baldi from Cologne on their well-deserved promotions!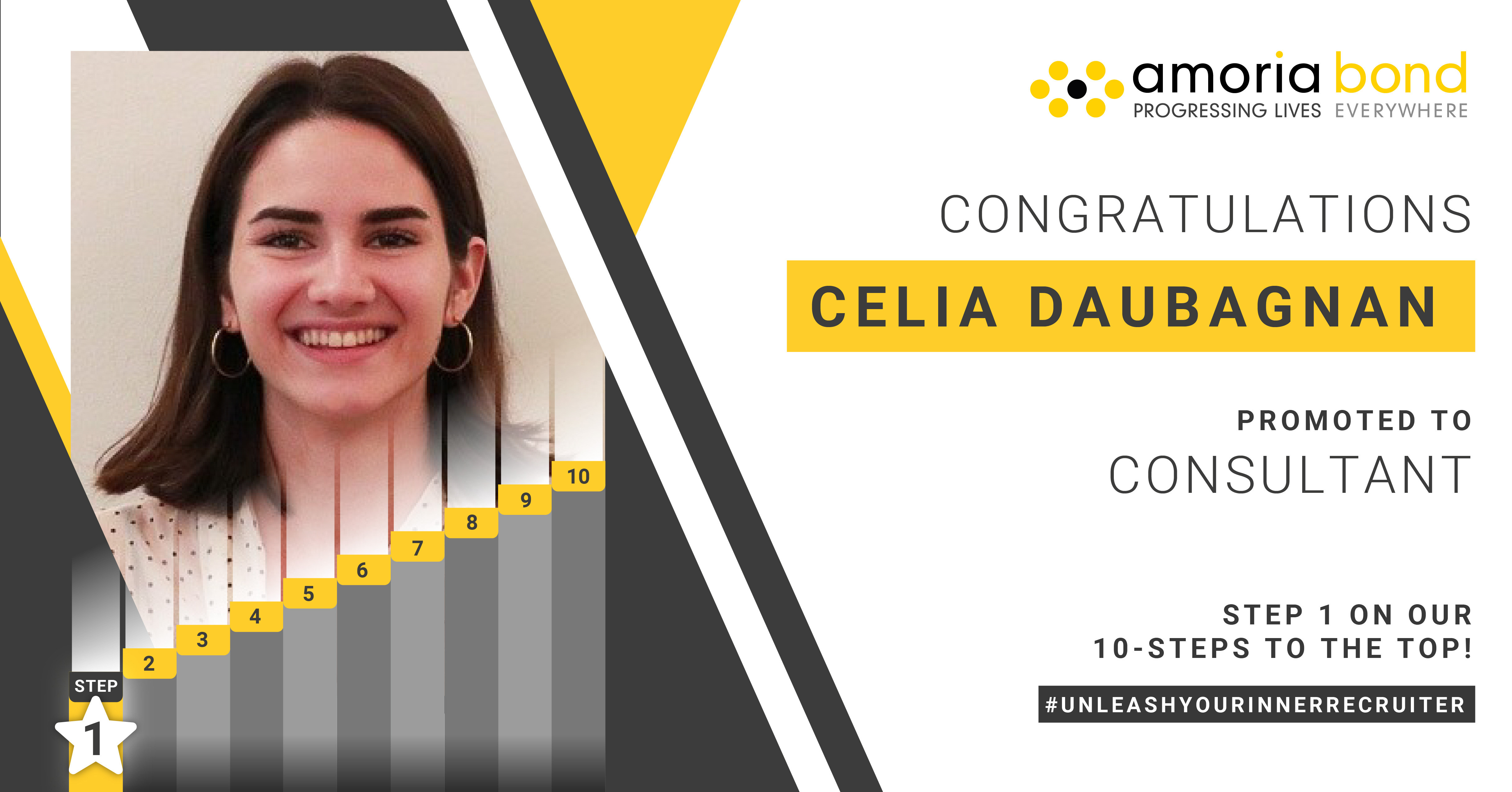 Celia has only been with us since July but has already taken that first step up to Consultant, having grabbed the opportunity to build our presence in the French SAP market from the ground up! Building our expertise there has involved a lot of hard work and late nights, but she never thought of giving up despite this very demanding first period. Her manager Roy Grocock has told us that he sees great potential in Celia and doesn't believe it will be long until he's congratulating her on another promotion!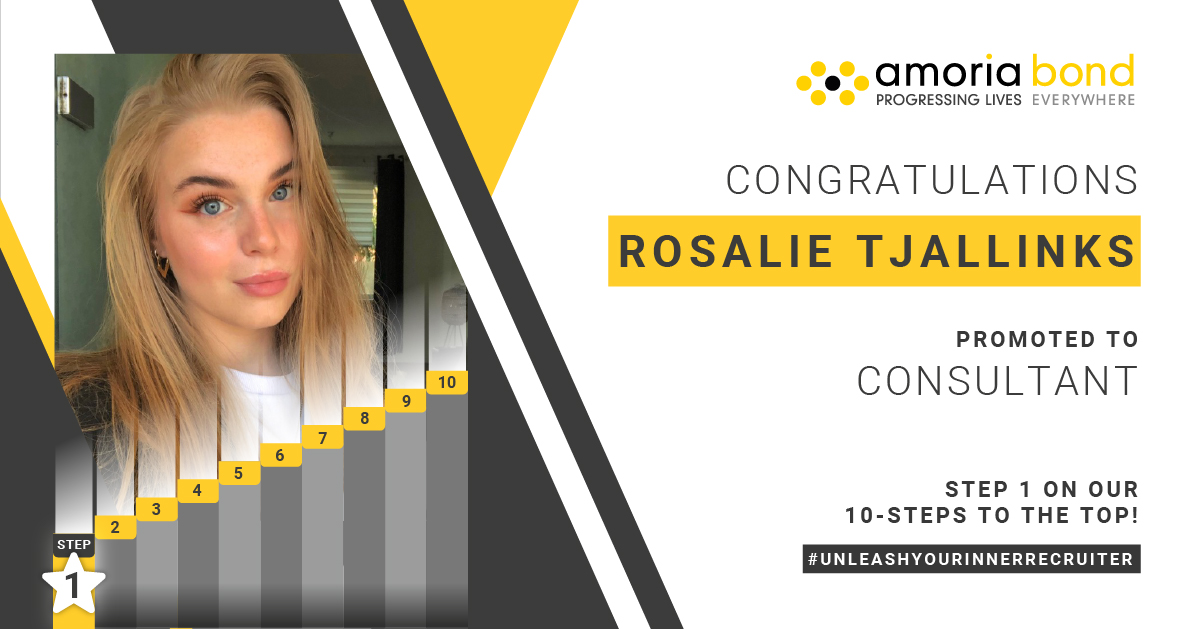 Rosalie, who joined us in March, can also be proud of her first promotion to Consultant. She has worked consistently from the beginning to improve her KPIs, even when doing so required stepping entirely out of her comfort zone. With a clear goal in mind to reach her full potential and build a comfortable life, she is the first rookie from Lisanne Bleeck's Engineering team, specialising on the Chemical, Petrochemical and Energy sector, to begin her climb up our "10 Steps to the Top". Keep up the good work, Rosalie!
Eduard, known to most people as Ed, has now reached the fifth step of our "10 Steps to the Top" plan with his recent promotion to Management Consultant! Ed's approach is one of consistency, creating a steady rise in his career with us. He's recognised by his colleagues and manager Daan Fokkema for his success-oriented attitude as well as his clear desire to never give up, making him a regular top performer. Ed puts down all this success and ambition to being motivated by his young daughter.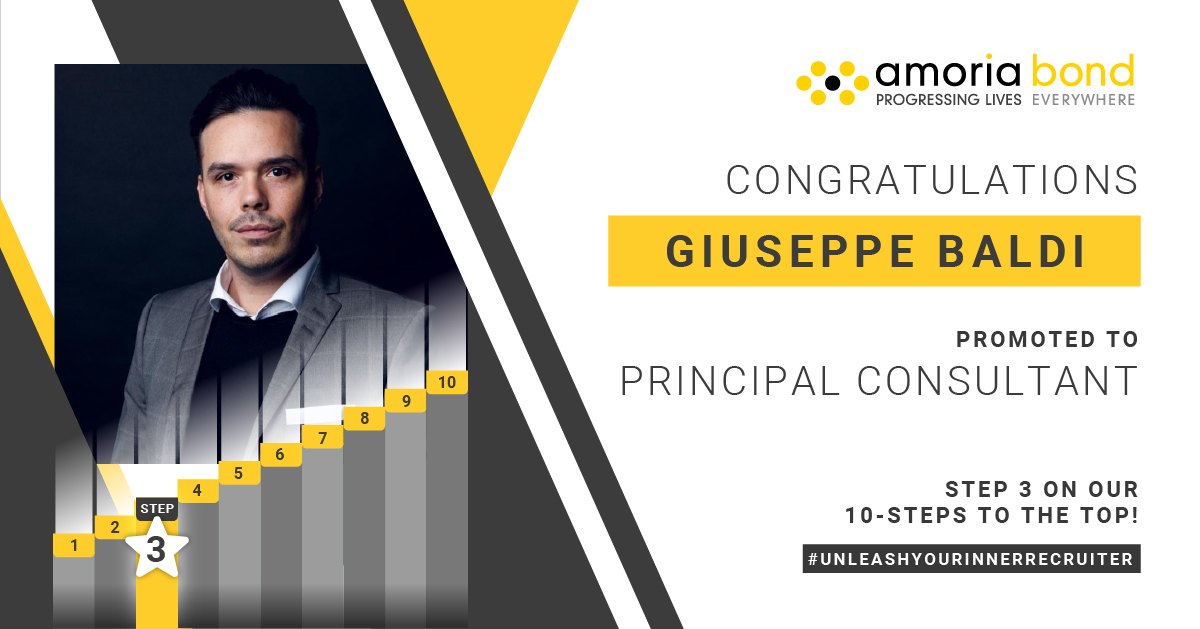 Last but not least, congratulations to Giuseppe - his promotion was ceremoniously announced to the Cologne team at their annual Christmas party! He is now climbing to the third step of our progression plan as a Principal Consultant. This comes thanks to, among other things, his talent for spotting business opportunities early on, his willingness to always share his knowledge with his team and his focus on quantity and quality. His manager Jorn Klaver summarised his three greatest strengths when announcing his promotion: behaviour, input & financial result! All the best, Giuseppe!
We love to celebrate progression within our business, and we're fortunate enough to do so regularly thanks to our amazing, ambitious teams and our culture of development, including our 10 steps to the top programme and our award-winning training.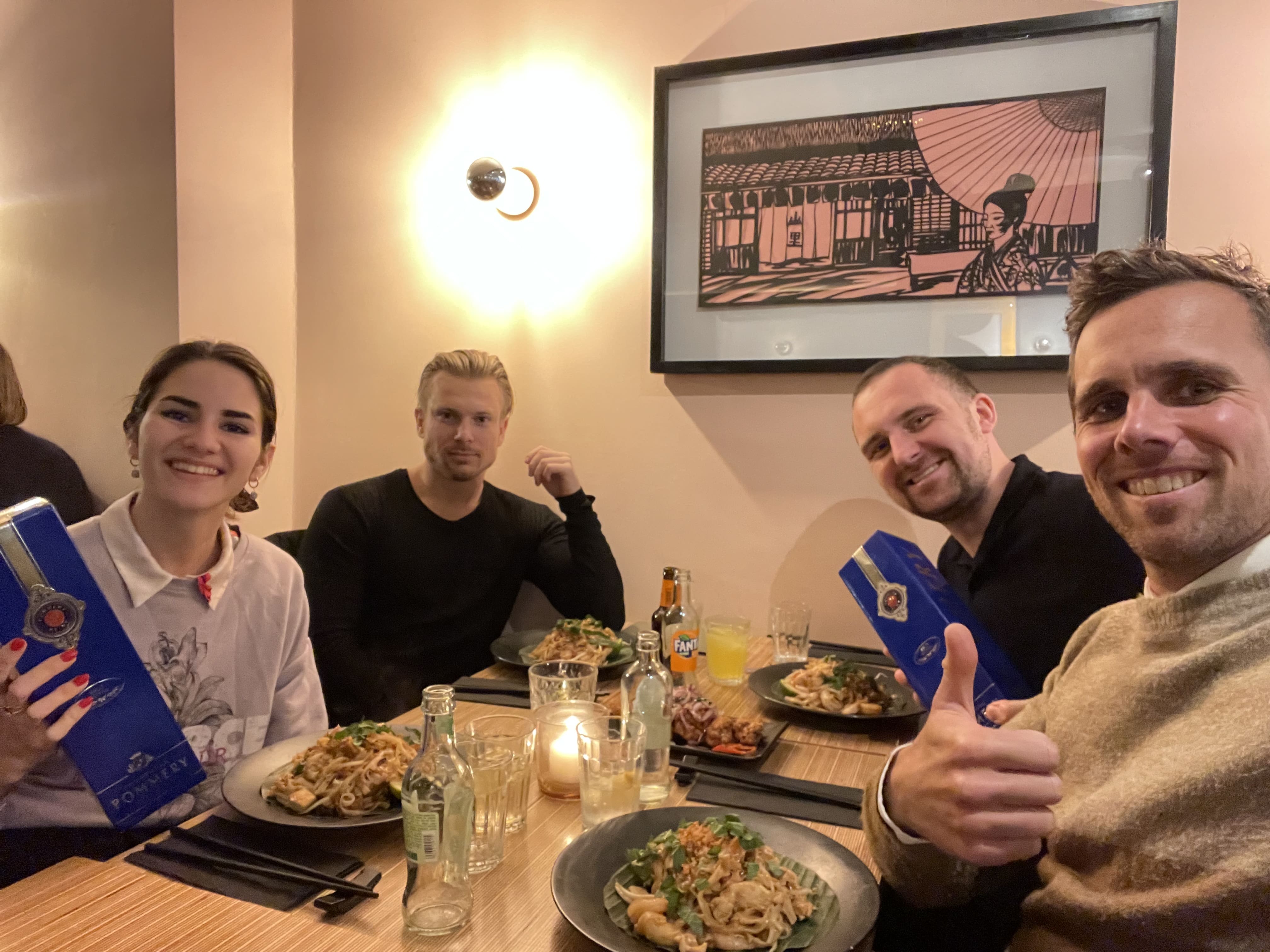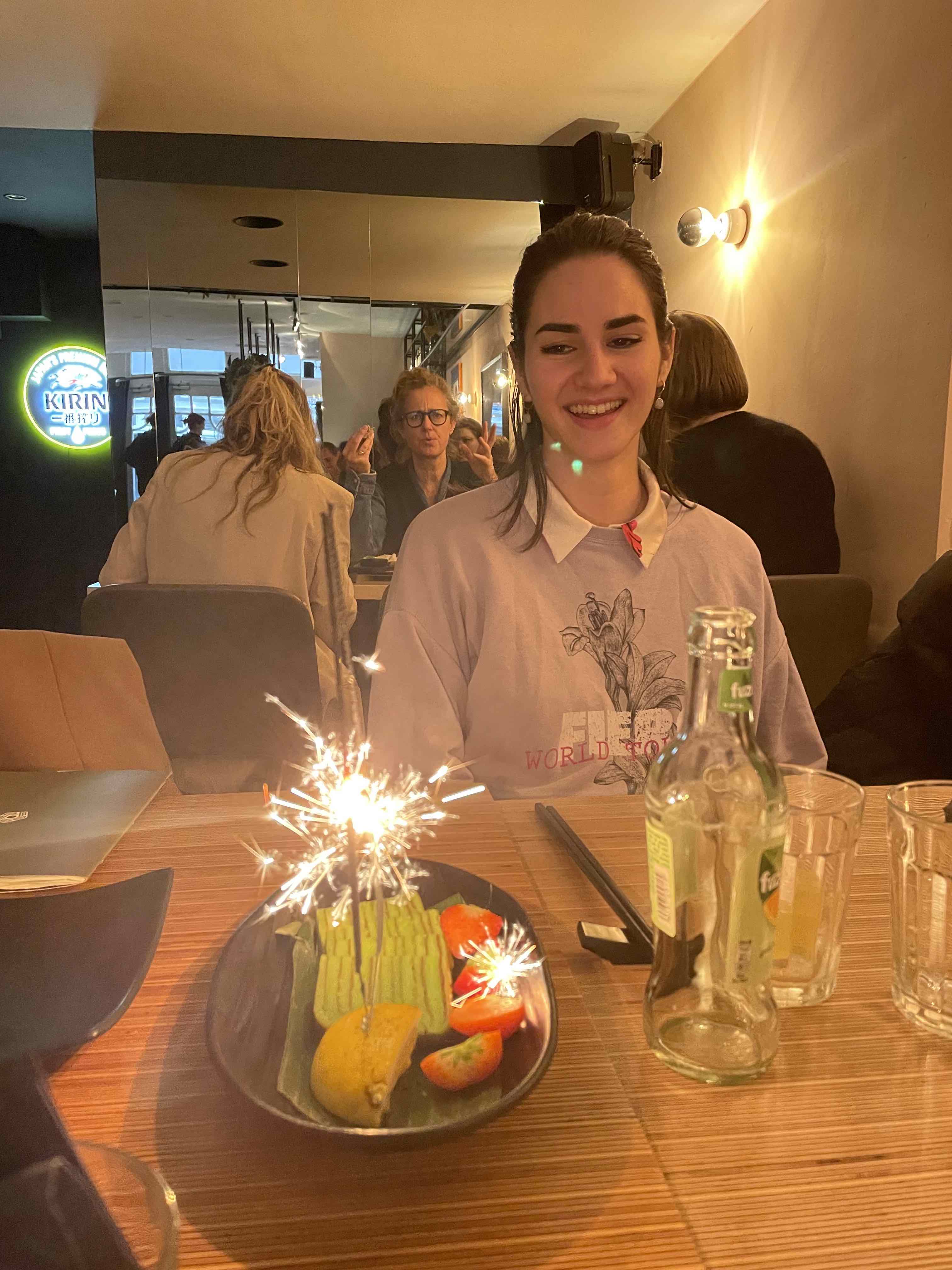 If you want to find out how you can progress your own career, check out our current opportunities or contact workforus@amoriabond.com today.