This month we can again celebrate three new, very well deserved promotions within the Amoria Bond Group. Congratulations to Basma Shamoun from our office in Cologne as well as Mike Pye and Andy Bluffield from Manchester!
Basma Shamoun - Lead Consultant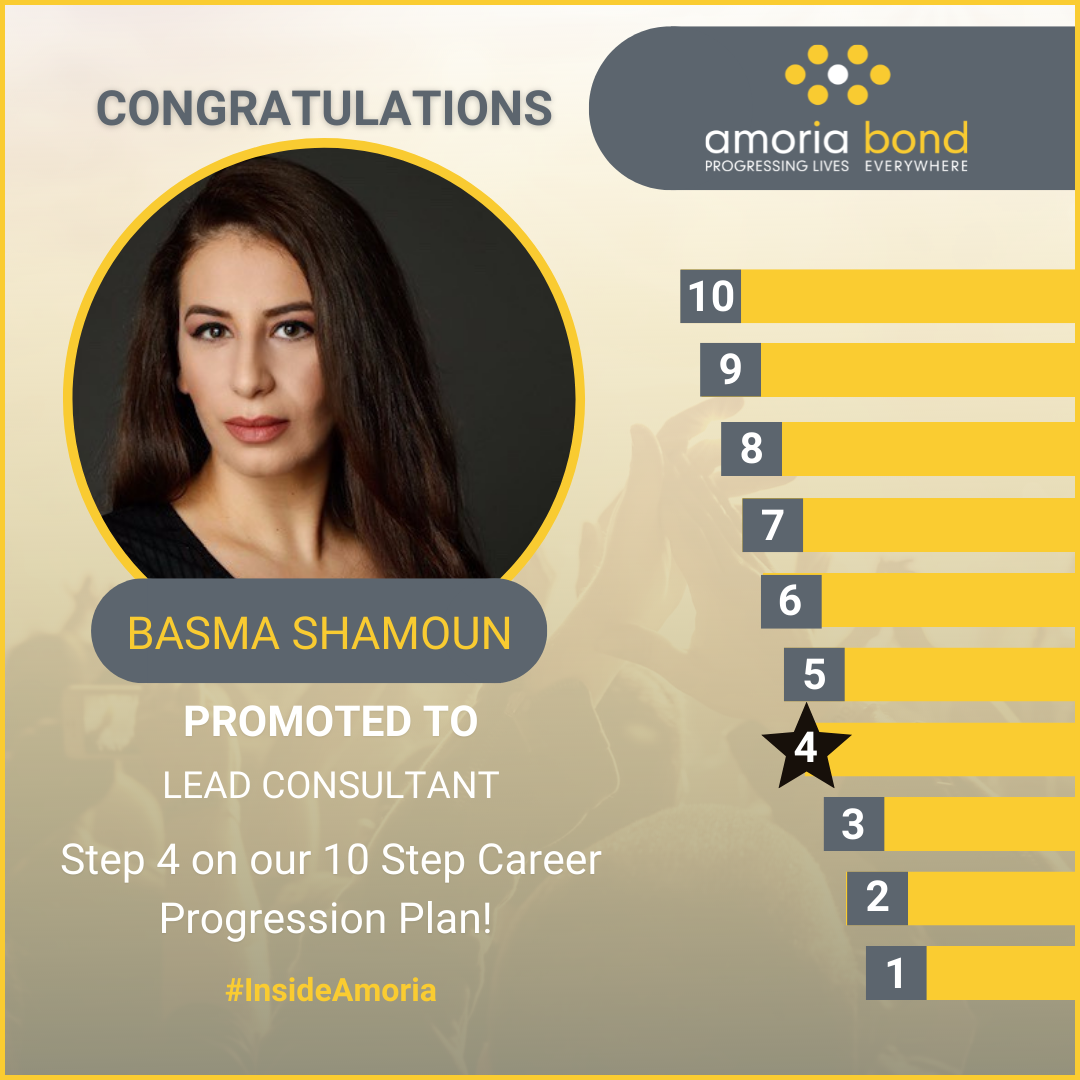 Basma was promoted to Lead Consultant last week, reaching step 4 on our "10 Steps to the Top" ladder. But that's not all! With her promotion, she is also the first woman to reach a leadership position in the German Amoria Bond Office - something she can be extremely proud of!

In her three and a half years at Amoria Bond, she has not always had it easy. Despite difficult starts and deals that took a long time to come, she never let it get her down and kept fighting her way up. In the process, she has shown a phenomenal amount of persistence and patience.

Now she is not only one of our top performers, but leads her own team and is a great asset to our company as a mentor and role model. Keep up the good work, Basma!
Mike Pye - Principal Consultant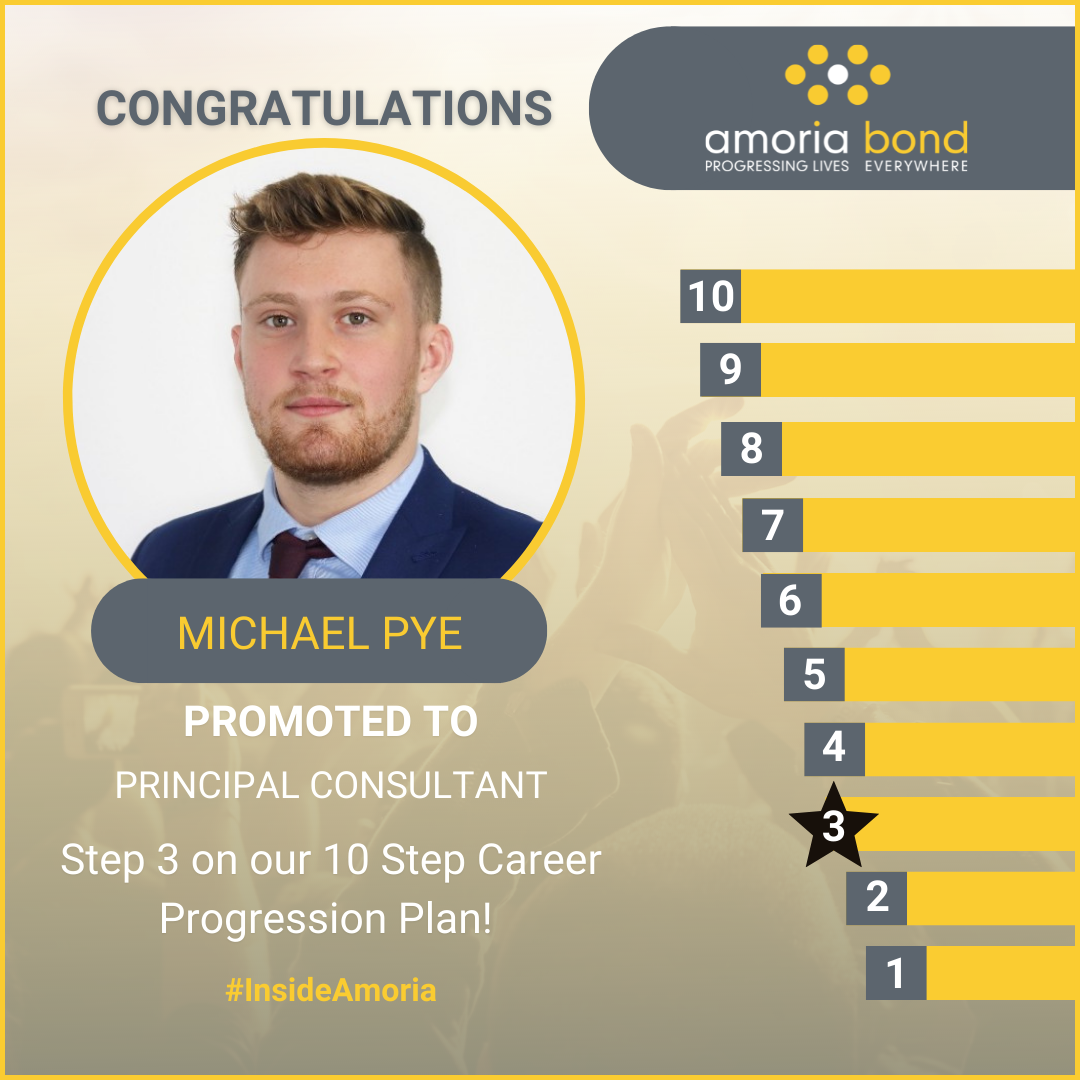 Congratulations also to Mike Pye from our Manchester office: he was promoted to Principal Consultant in August and thus also gets to climb up a step.
Mike has had an incredible year so far - after a slow start in Q1, he has really thrown himself into it and has also shown true PROFES behaviour.

As his manager Paul Francis said: 'I am very much looking forward to continuing to work with Mike to achieve his next promotion goals and to help him develop his team members into independent, capable recruiters who can work successfully in any market and in any market conditions - just like Mike!
Andy Bluffield - Team Manager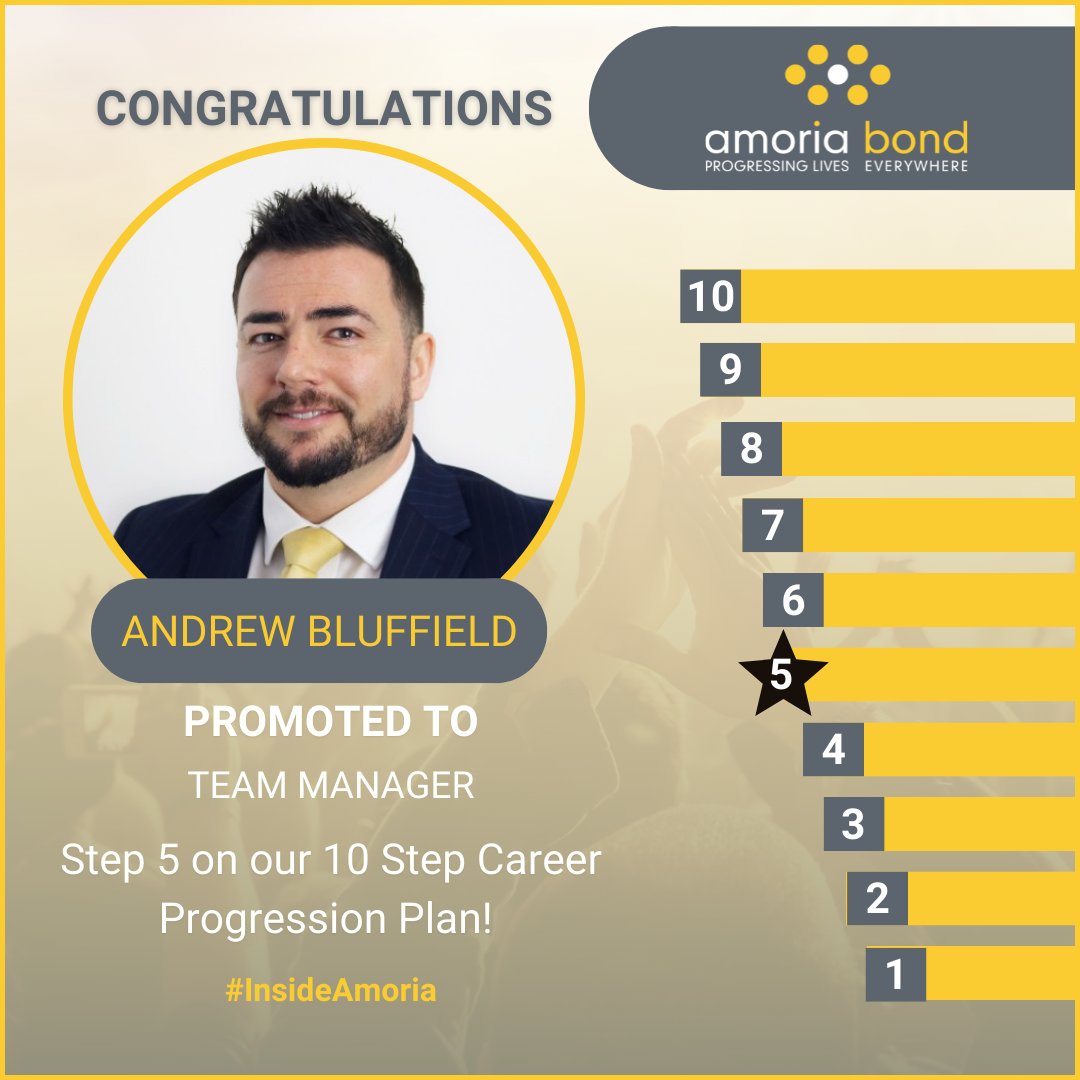 Last but not least, we would also like to congratulate Andy Bluffield who has been promoted to Team Manager!

Andy's personal development goals had previously changed significantly - from someone who had become an extremely capable recruitment consultant, to a leader who needed to grow his team.

Not only did he now have to develop his own business, but he also had to recruit, train, assess, motivate and incentivise his team - and he did it brilliantly!

Commenting on Andy's promotion, his manager Paul Francis said most recently: "The development of his team has been exceptional and I'm really excited to see what else he can achieve as he and his team grow and get stronger.
At Amoria Bond, we work with our staff to help them reach their full potential and progress in their careers. Join our award-winning team and find out how you can progress your own life: We have amazing recruiter jobs in Manchester, Cologne and Amsterdam!