Anyone who decides to pursue a career in recruitment will quickly find that the beginning is always difficult. But as the saying goes: practice makes perfect! This is particularly true in the recruitment industry: if you stay committed and have the support of a progression-focused organisation, you'll quickly have the chance to write your own personal success story as a recruiter -- like Marc Danielski, for example.
Marc, now Talent Acquisition Team Manager at Amoria Bond in Amsterdam, worked for us for six years as a recruiter for the Life Sciences sector in the DACH region. We asked him how he made it from his own difficult start as a newcomer to having his "own business" within Amoria Bond and what personal, financial and professional goals he was able to achieve as a result.
How did your recruitment career start?
Before I joined Amoria Bond, I was a student living on a 300-euro budget. My parents were definitely not poor, but I never felt a sense of luxury in my life. As Amoria Bond was my first "real" job, I was already impressed by the amount of the base salary. My motivation was high, and as the first recruitment consultant in the Amsterdam office for the German-speaking Life Sciences market, I had a great desire to make a difference.
Nevertheless, I have to admit: My start at Amoria Bond was rough. I had no experience in sales; the market for which I was responsible did not yet exist, and thus there was no network of clients or candidates. Of course, I knew from the start that there was a lot of hard work ahead of me - but creating a previously non-existent market from scratch required more than "just" diligence. Accordingly, there were a few times in my early days when I briefly felt doubt.
How did you manage to be successful as a recruiter?
Despite the difficult start, I was able to achieve my first placements after 9 months - two in one day! I owe this success mainly to the following aspects, which I also recommend as tips to all newcomers:
First of all, your attitude is important. At Amoria Bond, we often talk about a "success mindset", which is essential in our profession as recruitment consultants - especially in the beginning. Even when I started out feeling down from time to time because a week didn't go as planned, I always kept the goal in mind to become successful at what I do. So resilience is definitely a soft skill you need as a recruiter and it helped me a lot. It was this skill that made me stick with my path and not let setbacks stop me, and after 9 months it finally paid off!
Another tip: take your personal progress and all the training you can do seriously! At Amoria Bond, I always had someone to help me with advice and support when I had questions - and I took advantage of that. But most of all, the role-plays and individual training sessions with our Learning & Development team helped me a lot, especially because I came to the company without any sales experience. After my first successes in month nine, things began to take off quickly and soon my business almost ran by itself!
What have you achieved through your recruitment career?
Through my job as a recruitment consultant at Amoria Bond, I have been able to achieve more than I could have imagined, all by the age of just 30 years young.
What I am most proud of is that within six years, I have built up a market completely on my own, even though I had no previous experience. I virtually created my own business within the business, managed my own team and earned commissions that I had never thought possible. Now, as I take on a new challenge of Talent Acquisition Team Manager, I am now handing over this "business" to a new generation! And of course, I'll be around to offer them the wisdom of my own experience…
Being a recruitment consultant has also allowed me to achieve many personal goals that I had set for myself long before I joined Amoria Bond. For example, my career path enabled me to go on 5-star holidays with my girlfriend to incredible locations like Africa, Greece and soon Japan. In addition, through Amoria Bond, I was able to visit the chicest restaurants, take sales trips to Kitzbühel, Dubai, Palma and Las Vegas, and take advantage of a top company car programme.
In 6 years, my life has turned around 180 degrees: from a student with a €300 per month budget, I have become a respected expert in my field, living in the centre of Amsterdam in a spacious flat, currently buying my own property, while saving more for retirement than 95% of people in my age group. All this has been made possible by my job in recruitment - through hard work, training, resilience and support.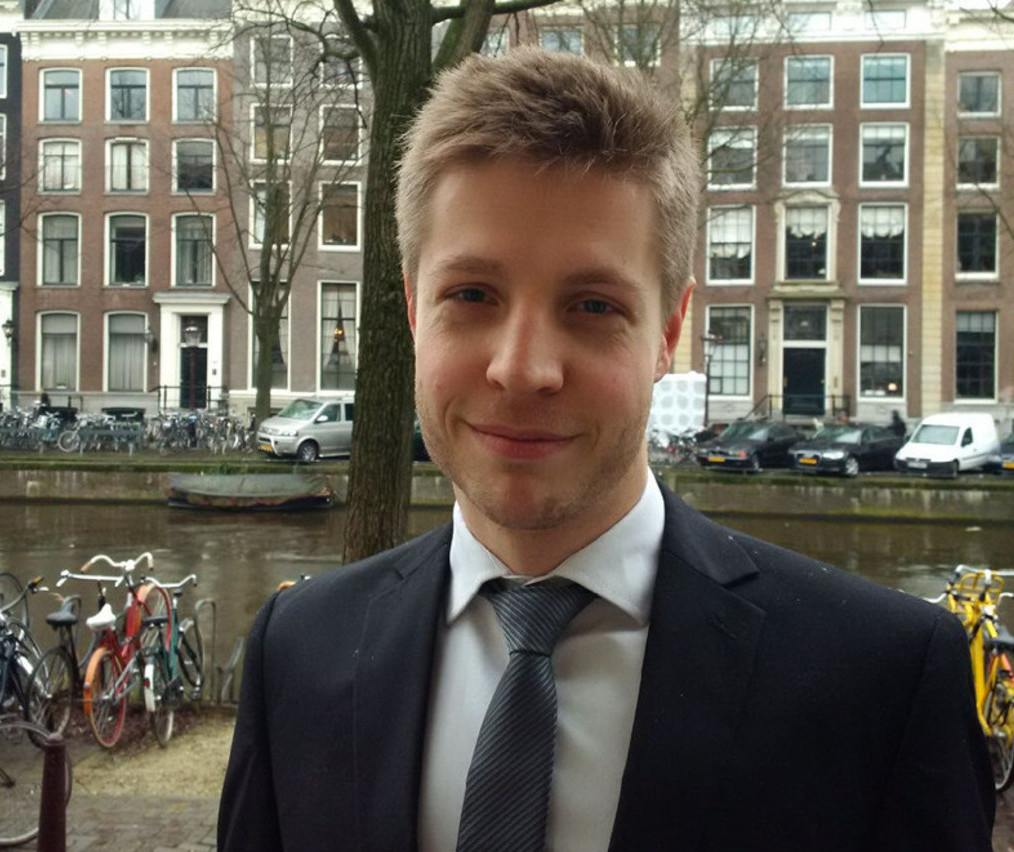 Would you like to become part of our success-oriented team and write your own success story as a recruiter? Then apply to Amoria Bond today – Our award-winning culture and training & development have helped many people like Marc change their lives and progress their careers, which is why 90% of our leaders have reached their position after joining us as trainees.