There are so many misconceptions about the job of a recruitment consultant. People will say that the job only consists of making phone calls or sending messages on LinkedIn. Or even recruiters are only paid to look for jobs. But anyone who's actually worked in the industry or had the chance to look over the shoulder of a recruiter at work knows that everyday life in this job is much more varied, exciting, challenging and complicated.
As a Senior Talent Acquisition Specialist for Amoria Bond's Amsterdam office, I don't just hire new recruiters – I see them at work and I watch them progress. I know exactly how their day goes and I use that to prepare potential new recruiters for joining us. . For anyone interested in a career in recruitment and considering working for Amoria Bond, here's what to consider! Just remember: every day looks a little different and the tasks are extremely varied - but if you want to know what your daily routine as a future recruiter might look like, this summary is a good place to start!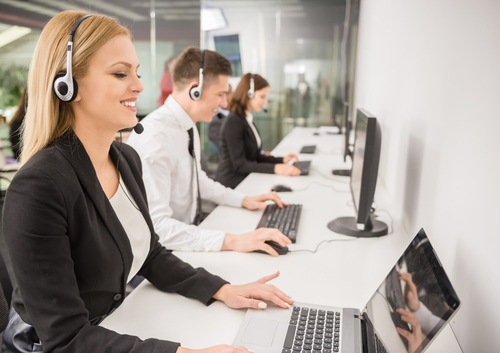 Team meetings and client calls
It's 8 o'clock. After working from home yesterday, you're stepping back into the office today. You're getting in early to make sure you're well prepared for your day. To do this, you read the emails that came in overnight, check your LinkedIn messages, and scroll through your news feed to catch up on the latest industry insights. You realise that a recruiter needs to be informed and know a lot about their industry.
An hour later, the office is full - most of the other recruiters are now there too, and it hardly goes unnoticed in the lively open-plan office. You and your team now have a brief meeting, either in the office or through Teams with anyone working remotely today to discuss what is on the agenda.
After the meeting, you take some time specifically to contact your clients. As a recruitment consultant, you manage your own clients and ensure you keep them updated on your progress with filling their vacancies while also discussing any upcoming vacancies they have. By being open and friendly with them you also get the chance to discuss their business further – showing off your knowledge of the latest market trends, learning more from them directly and seeking out any further opportunities to do more work with them.


Seeking candidates and expanding your network
After you have blocked your calendar to contact specific companies, it is now time to turn to the candidate side as a recruiter and search for the best professionals for your clients. Your sector knowledge and open discussions with the clients means you have a complete understanding of the specific requirements they have for their candidates – from the skills they have to the relevant qualifications they've attained to the cultural fit each side is looking for. As a specialist recruiter you could be working with very specific, niche requirements (for example, in the field of SAP, automotive or software engineering or renewable energy installation) so it's important you're able to recognise and be able to find the right experts.
Thanks to the specialist network you have built up in the course of your career as a recruiter, you can immediately think of a few names. But you also know the benefit of continuously expanding your network and sourcing new professionals. After getting a fresh coffee from the office kitchen, you use your time to make new contacts and arrange phone calls.
Interviews with candidates
After bringing back lunch from a local café and spending some time playing pool with your colleagues in the office break room, you return to work refreshed and full of energy: candidate interviews are now on the agenda. You conduct a comprehensive interview with a suitable candidate, present the client's open position to her, introduce the company and check whether she is a good fit. After that, you have two more interviews.
An hour and a half later, you start compiling a shortlist of ideal candidates for your clients – you want to get this to them quickly, but you also want to make sure you're carrying out a full, comprehensive search and screening process before submitting them to the client.


Building business relationships
As the day comes to an end, you spend the rest of your time growing your business and calling new clients. As a 360 Recruitment Consultant, this is one of your main responsibilities as your role is heavily focused on business development and sales. A well-developed network is the be-all and end-all of what separates a good recruiter from a bad one. As a communicative personality who loves working with people, this is one of your favourite tasks. As a communicative personality who enjoys working with people, this is one of your favourite tasks - and cold calling is not something that puts you off.
The clock says 5:30 p.m. Time to go? It depends. There's always tasks to finish: Today you want to stay 30 minutes longer to network and for some preparation for tomorrow. Due to your communicative nature you can't wait to approach candidates for your client's new interesting project and already build a search which will help you with the selection process, and finding the best match.
On the way home, a client calls you – with a request for another specialist. You write down the requirements of the specialist he is looking for on your phone as you wait for the train.


Have you got what it takes for a career in recruitment?
The daily work of a recruitment consultant is far more than just calling candidates and posting job ads. From dealing with clients, increasing your sector knowledge, networking and supporting your team, there is a lot that goes into the recruitment profession – and much more that wouldn't even fit in this article! While it's true that recruitment can be a challenging profession with long hours and low points, it's also a hugely rewarding profession where you can change peoples lives by helping them get into a job with a groundbreaking company that is transforming the world. Plus, there are a lot of benefits to enjoy – from an uncapped commission structure to continuous learning and development opportunities to regular socials with your colleagues and even our legendary international sales trips to spectacular locations like Ibiza, Dubai and Las Vegas.
Sounds like the sort of career you're looking for? Want to know a bit more about the day-to-day life of a recruiter? Listen to the latest episode of the Progressing Recruiters Lives Everywhere podcast with our recruitment consultant Rosalie Tjallinks to discover more from someone who lives the recruiter life every day.
Ready to take the first step into your new recruitment career? Then don't hesitate, apply today for one of our exciting Recruiter jobs in Manchester, Amsterdam or Cologne. You don't need any experience thanks to our industry-leading, award-winning training!
For more information on the benefits, training and opportunities you can enjoy at Amoria Bond, read about our values-driven culture here.