We proudly look back on a successful August, full of achievements and promotions. September is just starting and we have two more announcements to make!

Congratulations to the Amsterdam office: to Veronika Koteva from Marc Danielski's Talent Attraction team, and to Maaren Roest in Andy Barrow's team.


Veronika Koteva - Principal Talent Attraction Specialist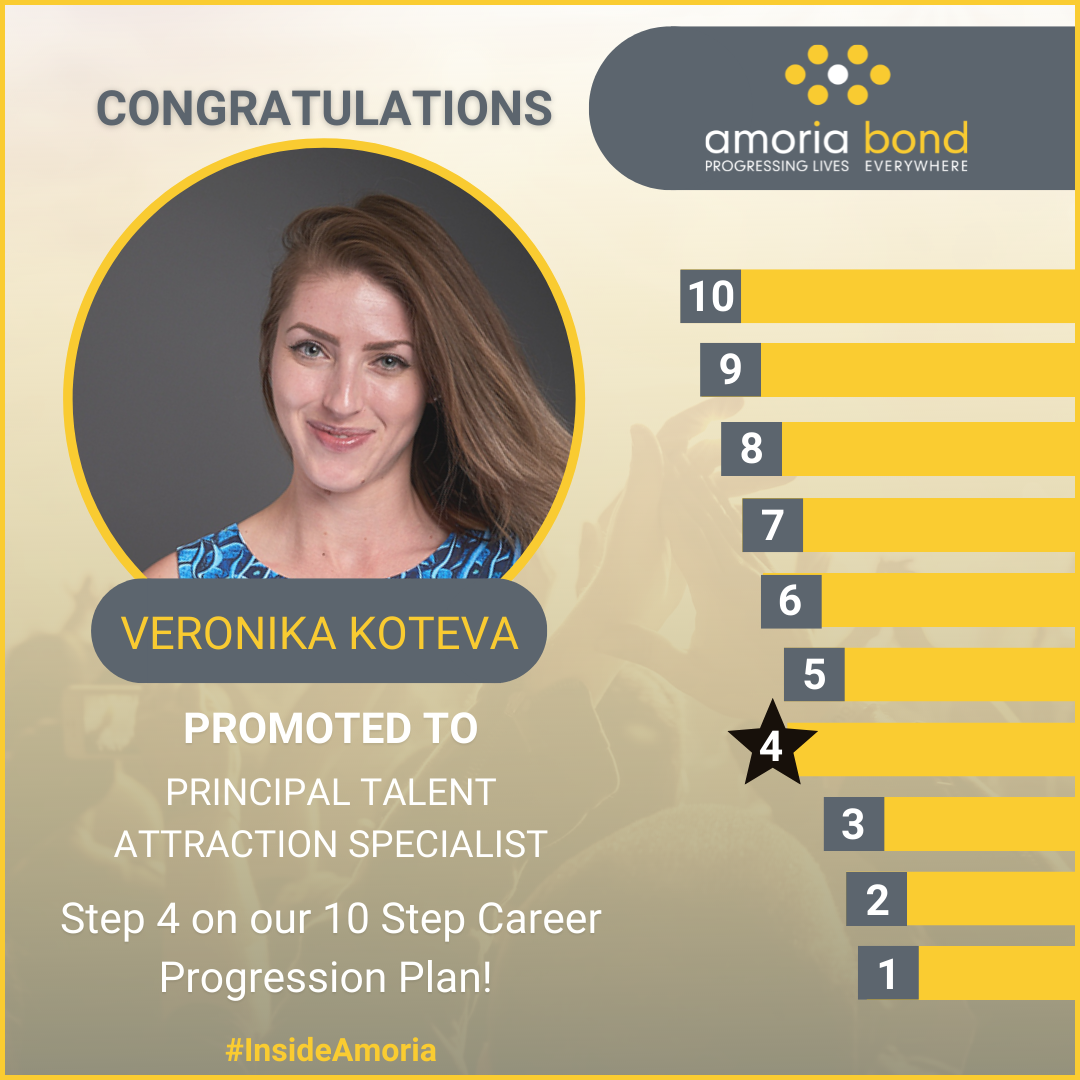 Massiv congratulations to Veronika who has been promoted to Principal Talent Attraction Specialist.
With this promotions, she already reaches step 4 on our "10 steps to the top" ladder - having only started at Amoria Bond in February 2021.
She owes her success not only to the fact that she has given the Amsterdam office many new talents - she always motivates and inspires others in the team with her positive mindset and attitude.

In the words of her manager Marc Danielski: "She has been an integral part of Amoria Bonds growth and there is nothing more to say, except well done and well deserved!"
Maaren Roest - Executive Management Consultant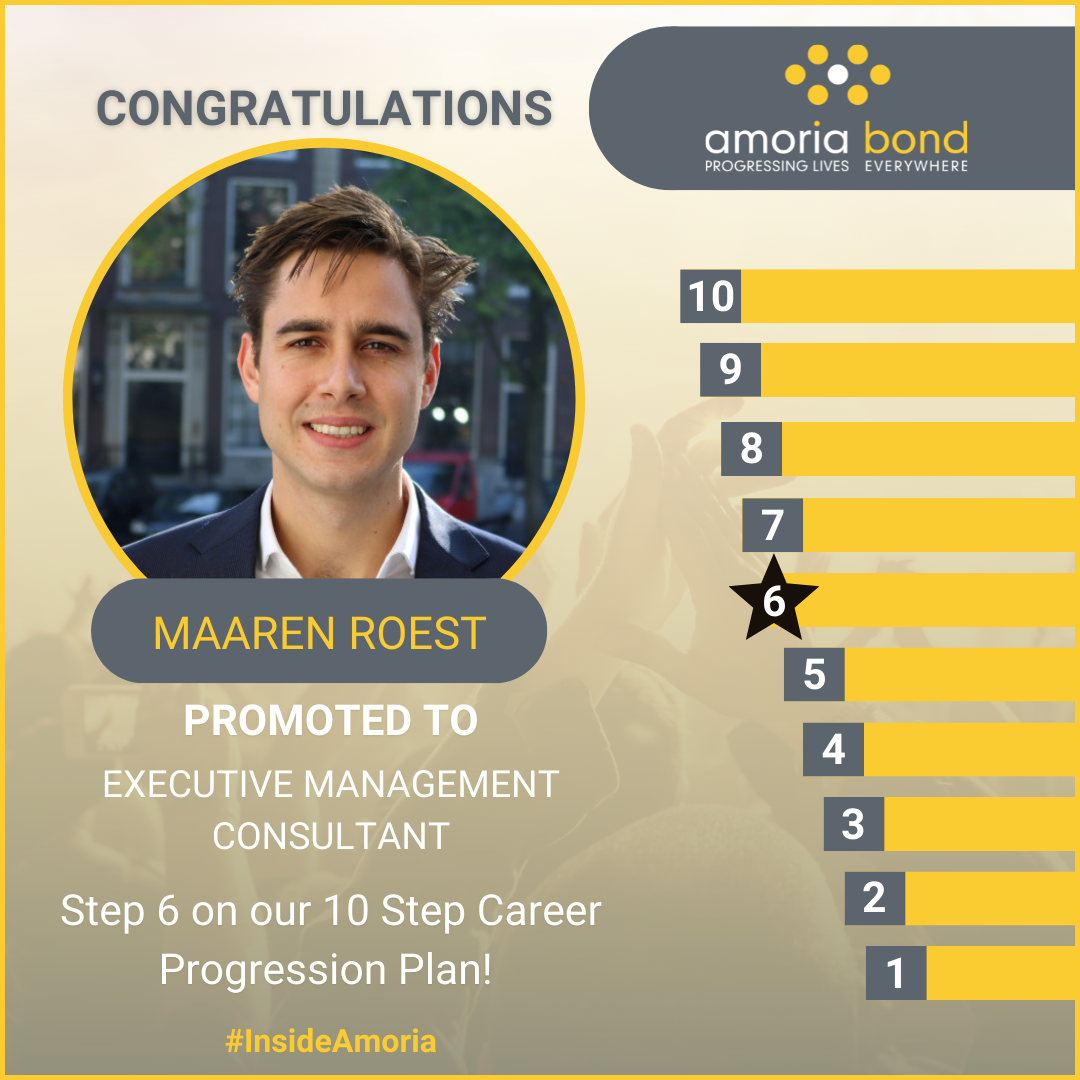 A big well done to Maaren as well, hitting his 6th promotion in just over 6 years with Amoria Bond!
Maaren has taken his business to new heights this year and like many at Amoria Bond or other great stories we hear in business or sport, it's a tale of a comeback: While he struggled with strong challenges during the pandemic, now, in 2022, he performs more outstanding than ever.
Maaren has also helped develop and mentor his team member Michiel, who is getting close to his next step too. He has delivered sessions to the group on leads, mindset and other areas.
In his announcement post, his manager Andy Barrow added: "All the while for those that know him, he is one of the funniest guys in the Amsterdam office, top lad and a pleasure to be around!"


Want to work with Amoria Bond?
At Amoria Bond, we work with our employees to help them reach their full potential and progress in their own careers. Join our award-winning team and find out how you can move your own live forward: We offer fantastic recruiter jobs in Cologne, Manchester and Amsterdam!